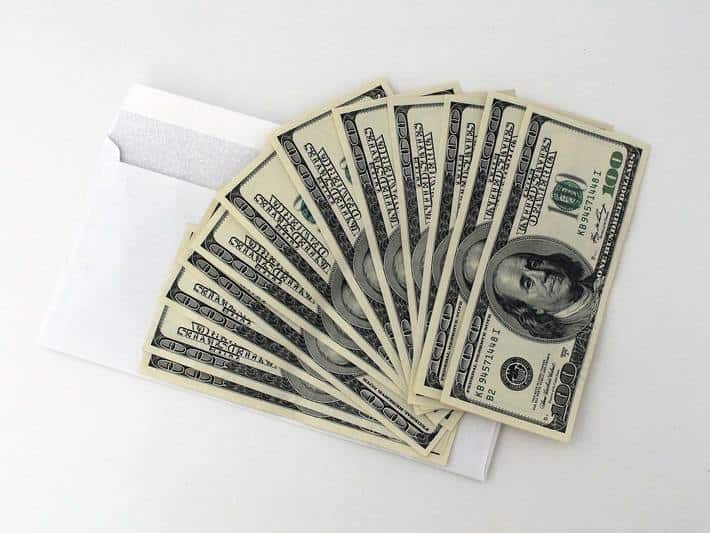 Average Cost of Living in Albuquerque, New Mexico
Albuquerque is the largest city in New Mexico. As of 2016, there were 559,277 people living in the city of Albuquerque. Route 66 contributed a lot to the population in Albuquerque. When people started to migrate west in the 30s, Route 66 was how they traveled. The city is situated in the north central area of New Mexico.
Albuquerque is more than just the setting for AMC's "Breaking Bad" and Marvel's "The Avengers". The city is one of the first that offers a cemetery that will bury pets and people together. The cemetery is called Best Friends Forever. The city is also known to be the Hot Air Balloon Capital of the World. New Mexico is the oldest wine making place in the country.
The city was founded in 1706 but was not incorporated until 1891. It is named after the former Duke of Albuquerque, Francisco Fernandez de la Cueva. He was the duke of the town of Albuquerque, near Portugal.
The average salary in Albuquerque, NM
As of January 1, 2018, minimum wage in Albuquerque is $8.95, and it is $7.95 if the employee provides childcare and healthcare benefits. The average salary in Albuquerque is $48,041. This amount is up from the fourth quarter average at the end of last year. This average is comprised of careers such as Operations Manager, Mechanical Engineer, Albuquerque Public School Teachers, and Human Resource Managers.
The cost of living in Albuquerque is 5% lower than the national average.
Let see how Albuquerque compares to other major cities:
Anchorage, Alaska is 1% lower than Albuquerque
Chicago, Illinois is 29% higher than Albuquerque
Dallas, Texas is 7% higher than Albuquerque
Knoxville, Tennessee is 14% lower than Albuquerque
Miami, Florida is 20% higher than Albuquerque
New York, New York is 140% higher than Albuquerque
Phoenix, Arizona is 1% lower than Albuquerque
Cost of Housing in Albuquerque
The average cost of rent in Albuquerque is about $840, which includes studios and 1 to 3-bedroom apartments. The median listing price for homes in Albuquerque is $209,000, where the average price per square foot it $118. Therefore, the average home in the city is over 1,700 square feet.
Cost of Transportation in Albuquerque
The majority of the city's population drives to work every day, about 90%. This is well over the national average. The average commute time in Albuquerque is about 24 minutes. This is a bit less than the national average. Gas prices in Albuquerque generally range from $1.91 to $2.32 per gallon. On average, the typical resident spends about $1,400 on vehicle insurance per year. The rest of the population bikes, walks, or takes public transportation to and from work. The population's use of public transportation in Albuquerque is below the national average. A monthly transportation ticket in Albuquerque is $39.
Cost of Utilities in Albuquerque
The basic utilities per month in Albuquerque cost about $140 altogether. This includes electricity, heating, cooling, water, and garbage. This is an average number, which can fluctuate based on the size of the apartment or the house, and the use of the utilities themselves.
Cost of Food in Albuquerque
Food in Albuquerque is slightly cheaper than it is in other parts of the country. A regular dozen of eggs will cost about $2.24. A pound of boneless skinless chicken breasts would cost typically $3.12, and a 2-pound bag of potatoes is $1.22 on average.
What is there to do in Albuquerque?
Sidetrack Brewing Company
Route 66 Casino Hotel
Old Town
Volcano Park
La Luz Trail
Albuquerque International Balloon Fiesta
Sandia Peak Tramway
Hinkle Family Fun Center
Albu-creepy Downtown Ghost Walk
Botanic Garden-ABQ BioPark
Duke City BMX
Petroglyph National Monument
Indian Pueblo Cultural Center
How Can LoanMart Help Me?
Getting a title loan through LoanMart is so simple. So, whether you are relocating to Springfield or already living there, LoanMart may help you offset the overwhelming costs of your expenses with a title loan1. Our three-step process can have your funds in your hands today3:
Fill out the inquiry form online, over the phone, or in a participating store
Submit your documents: car title, photo ID, proof of income, proof of residence, and several photos of your car
Collect your funds via direct deposit, in-store pickup, or by check1
You can find out how much you may be eligible to borrow about 5 minutes after you inquire1, and you can receive your funds in just 1 business day3. We offer competitive rates, and we accept applicants with bad, or no credit as well. That is the LoanMart Advantage. You can also get title loans in Louisville and title loans in Texas, as well as many other locations in the US.
If you are moving to Albuquerque any time soon, contact us to help you with your last minute, or unexpected moving expenses1.