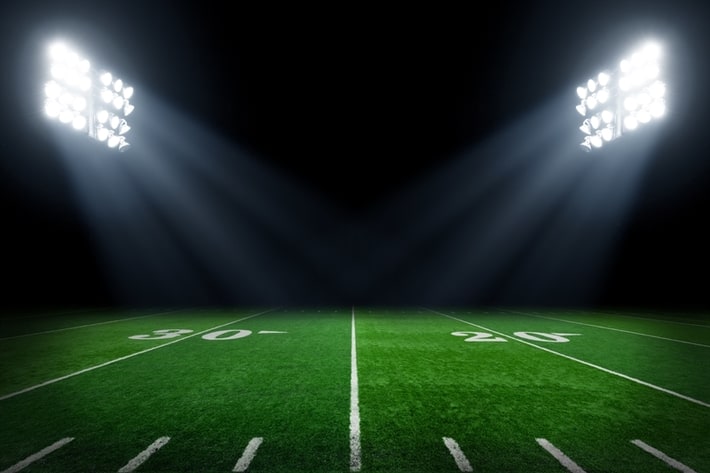 At 800LoanMart, we offer customers one of the best auto title loans on the internet. During the 2013 NFL season, we proudly sponsored the San Diego Chargers, and we're happy to give you updates on their weekly progress.
Chargers Rest and Prepare for Redskins
The Chargers (4-3) had a bye this past week. They will next face the Washington Redskins (2-5) at Washington on Sunday, November 3, 2013. Phillip Rivers and the rest of the San Diego offense will do all they can to outscore Robert Griffin III and the Washington offense.
Let's hope the Chargers can get to 5-3 and improve their playoff chances in a tough AFC West division! Before the game, be sure to check out 800LoanMart for the best online title loans around.
Cardinals Improve to 3-1 at Home After Win Against Falcons
During the 2013 NFL season, 800LoanMart has the unique and fortunate opportunity to sponsor the Arizona Cardinals. We are always happy to provide one of the most affordable auto title loans, and we are excited to provide you with updates on the Cardinals season!
This week, the talented and fast Arizona Cardinals (4-4) defense took over and intercepted Atlanta's Matt Ryan four times. Rashad Johnson got in on the fun with two picks, and Daryl Washington and Tyrann Mathieu had one each. Arizona's stingy D held the Falcons to 292 yards and produced four sacks. Karlos Dansby led the team in tackles with nine – including one for a loss.
With running back Rashard Mendenhall out with an injured toe, rookie back Andre Ellington stepped in and had a huge game. Ellington rushed for 154 yards on 15 carries and ran for a touchdown. Stepfan Taylor added 38 yards on the ground on 14 carries.
Quarterback Carson Palmer added 172 yards in the air and posted a respectable 116.0 rating on the strength of two touchdown passes. Both Larry Fitzgerald (four receptions for 48 yards) and Michael Floyd (three receptions for 30 yards) hauled in a touchdown pass. Overall, the Cardinals offense outgained Atlanta 348 to 292 yards.
Up next for the Cardinals is a much-needed bye week. Arizona's next game is on November 10 against the Houston Texans (2-5). The Cardinals currently sit at third in the NFC West behind the Seattle Seahawks and San Francisco 49ers. We at 800LoanMart are rooting for the Arizona Cardinals to make a playoff push during the second half of the season. And don't forget, we're always rooting for you to check out car title deals at 800Loanmart.