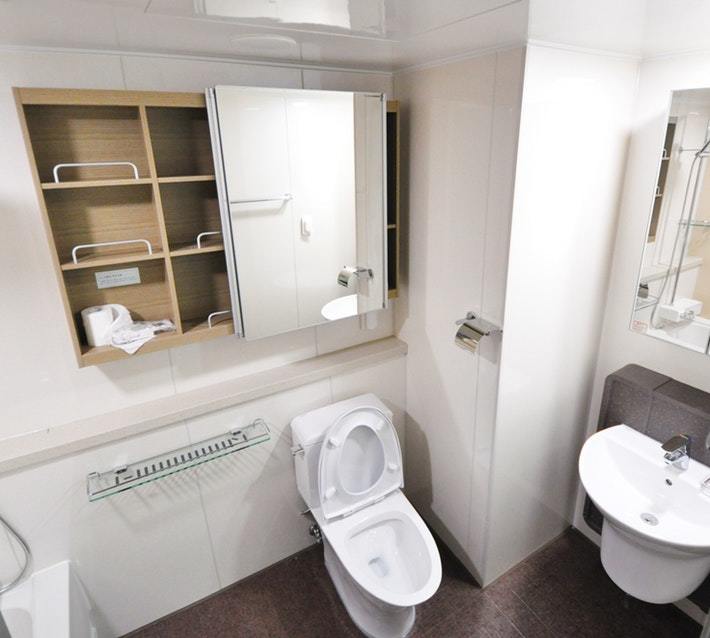 Finding an affordable exterminator can seem daunting. There are different treatments available for all the different types of infestations. And, there may even be people out there trying to scam their customers.
We will also let you know how title loans can make for great emergency cash for an affordable exterminator, especially since title loans can be fast and easy ways to get money from a place like LoanMart1. But first, let's take a look at how much exterminators may charge before offering you a way to get emergency cash from title loans.
How much do exterminators charge?
The amount exterminators charge generally vary based on several factors:
Size of the property being treated
Frequency of treatment
Type of treatment
Type of infestation
Some companies, like Pest Solutions, provide benchmark costs so their customers can get a general idea of the cost of a given service:
Bedbugs: $75
General pest control: $95
Bee service: $95
Wildlife: $125
General monthly treatment: $45 per month
General semi-monthly treatment: $60 per month
Note these are just ballpark numbers and don't include services like Wildlife Removal, which can run several hundred dollars, and includes things like, multiple visits, traps, trap removal, etc. In contrast, experts say consumers should be prepared to spend at least $100 on most types of exterminator visits, once all the costs have been figured in. When you are researching your exterminator, you need to be aware of some common scams dishonest companies try to pull on unsuspecting customers.
What are the scams I should watch out for when hiring an exterminator?
Unclear pricing: Companies should be able to give you a breakdown of their pricing over the phone or try to bundle various services together as part of a long-term contract. Don't pay for services you don't want.
Licensed exterminators: Exterminators deal with dangerous chemicals and should be licensed. Some states allow companies to hire a single licensed exterminator who then "trains" the other staff. This can lead to improper treatment or handling of chemicals. You should also verify that they are properly insured.
Green or organic products: Not only are most green or organic pest control products scams themselves, but there is no standard that a company needs to meet to be considered green. You'll need to do your research to find genuinely green exterminators.
Ultrasonic pest control: These devices are advertised as using high-pitched frequencies to drive insects and rodents away. They are less effective than traditional pest control.
Unclear contracts: Unless a contract explicitly states an extermination company will eliminate your pests, they aren't actually obliged to. They'll also consider any damage that they find after treatment, for something like terminates, as new damage and not them being negligent.
Bait: Bait can be hit or miss, expensive, and often no more effective than other, simpler solutions.
Door-to-door inspection: Some companies will show up unannounced and offer to give you a free inspection. Then, during the inspection, they'll drop bug corpses on your floor to discover. A reputable extermination company doesn't need to go door-to-door for clients.
Automatic-renewal contract: After performing their treatment, your exterminator will say you need to sign a long-term contract to ensure the bugs are actually gone, and it will renew in a year if there is still evidence of infestation at the end of the contract.
Heat-killing bedbugs: Unscrupulous exterminators will claim they can kill bedbugs by increasing the temperature in your house using portable heaters. While it is theoretically possible to kill bedbugs with heat, space heaters won't be able to heat your entire house long enough to do it. Bedbugs will migrate to cooler parts of you house and return once the heaters are gone.
What can I do to pay for an exterminator?
Now that you know some of the more-common scams to look out for, as well as a general idea of how much exterminators charge for various services, you can use your knowledge to help find the best affordable exterminator for you. Once you've done that, there's a number of ways you can actually pay for the service:
Borrow money from friends and family: The cost for an exterminator shouldn't be too much, so someone you know might be able to lend you money, at low or no interest, to help you cover the cost.
Put in on a credit card: This can be a great option if you can pay it off before too much interest accumulates. This also may be helpful if you need the exterminator to come back at regular intervals.
Sell things you no longer use: If you only need a single treatment, you may be able to cover the cost by unloading stuff you don't use any more. After all, one person's trash is another person's treasure.
Finding a good exterminator can be a hassle. There are a number of different ways to price services and dishonest companies can practice a variety of scams. Now that you have a better understanding of how the industry works, you'll have a much easier time finding an affordable exterminator that you can trust.
When in need of additional funding for an exterminator, a car title loan may also be a favorable option. Car title loans from LoanMart can be a great way to get essential funding without all the hassles that can come with traditional lenders.
One of the best things about car title loans from LoanMart is that they can be fast and efficient1. You could even receive your car title loan funding as soon as the next business day3!
Check out our application and see how you can use emergency money from title loans to pay for an exterminator!