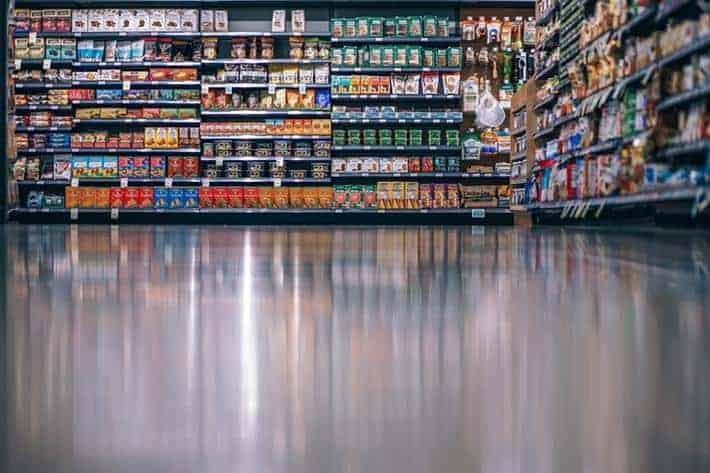 A "mart", short for marker or trade center, has evolved into a popular and typical term associated with gas stations and smaller discount groceries across the United States. While we may stop at a mart to grab a coffee or snack, there are a few other, larger "marts" across the country that deserve some explanation. Here are a few that have made a large impact on people's lives, spanning from a century to the last few years.
Stein Mart
Founded by Sam Stein, Stein Mart first opened its doors in Greenville, Mississippi in 1902. Originally a general store, Stein Mart carried merchandise of all sorts. It became a discounted clothing store in 1932. This was due to the passing of Sam Stein and his son Jake taking over the family business.
Stein Mart began to introduce customers to discounts that were not offered anywhere else, sometimes as good as 50% off of what a Montgomery Ward or Sears charged. To this day, Stein Mart is still a profitable company and is one of the leading discount brand department stores, with locations usually found in the southeastern United States and Texas.
In addition to the latest fashioned trends at fraction of the typical prices for men and women, Stein Mart also offers shoes (through a partner ship with DSW), accessories, and even home décor. In 2010, Stein Mart expanded their home furnishing department and began carrying houseware and pieces of décor for every kind of room in a person's home. The year 2010 also brought Stein Mart into the digital age, allowing customers the ability to purchase a limited amount of products via online shopping.
Wal-Mart
Founded in Arkansas in 1955 by Sam Walton, a former JC Penny employee. At first his goal was to sell products at a lower price with a higher-volume, which he succeeded with ease. 13 years later, Walton opened the first stores outside of Arkansas in Oklahoma and Missouri. Over the next thirty years, Wal-Mart grew into the multinational company that we all know and love today.
Wal-Mart's largest distribution and retail stores reside in the United States and have been divvied up between three specific formats of locations.
Wal-Mart Discount Store—this retail location is simply branded "Wal-Mart" and carries general merchandise and a limited amount of groceries. Many stores will feature a garden center, photo lab, portrait studio, bank branch, cell phone store, garage for tire & lube, and fast food outlet.
Wal-Mart Neighborhood Market—the Neighborhood Market is Walmart's grocery store chain that primarily focuses on fresh produce, organic meats and dairy, bakery items, prepared foods, frozen foods, cleaning products, pet supplies, and general retail items. Some stores will have a pharmacy and a lounge area to eat fresh food.
Wal-Mart Supercenters—Walmart's Supercenter store is becoming more and more common in the U.S. and is where consumers can purchase everything from weekly groceries to a big-screen television while getting their tires rotated and having their kid's haircut done. Many of these stores will have a fast-food chain such as McDonald's or Subway featured at the store's entrance.
Kmart
Founder of the stores and company that would eventually evolve into Kmart, S.S. Kresge began his life in sales as a traveling salesman. He invested some of the money he made during this time into a five and dime store in Memphis and followed with a store in Detroit the next year; these became his first stores. The S.S. Kresge Company had eighty-five stores in 1912, and twelve years later, was worth 375 million dollars.  However, it wasn't until 1962 when the first S.S. Kresge Company opened its first store named Kmart.
Though it has been on a steady decline since 2000 and by 2025 the store will more than likely be a distant memory, Kmart will always be known as a fierce competitor to the likes of Wal-Mart and Target. Kmart became well known during the 1990s and 2000s for the use of the phrases "Attention Kmart Shoppers" over the loud speaker and for impromptu "Blue-light Specials" that called attention to random and serialized sales on specific areas of the store.
LoanMart
Founded in 2002 as 800LoanMart, LoanMart is a direct financer and lender company based out of Van Nuys, California. Known as an alternative lending service to vehicle owners, LoanMart has been a leader in non-traditional funding for the last 15 years. The company offers auto (car) title loans to individuals from all walks of life.
Unlike a traditional lender, such as a bank or credit union, LoanMart looks at a customer's equity of their vehicle and their ability to repay the loan and bases their loan/funding amount on this number, rather than a credit score. LoanMart uses the vehicle's title as collateral, so that the customer is allowed to retain full use of their car during the loan process.
LoanMart is also the proud sponsor of the Rancho Cucamonga Quakes, the single A affiliate (farm club) of the Los Angeles Dodgers, with the field's title being LoanMart's namesake.
Marts (or at least the term) are an inherent piece of American culture that is synonymous with the goods that we want and need. Introduced in the late 1800s, stores with this title have lasted for more than a century, and many of them will continue on until long after we're gone.