What is the Alabama Financial Support Worker Exam?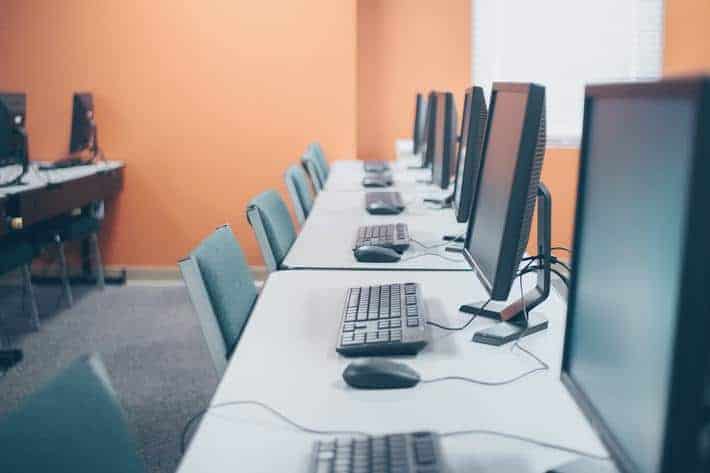 The Alabama Department of Human Resources offers a great program to those with a 4-year college degree in order to find them a job. As one of the jobs available, the Financial Support Worker requires an exam to apply for the job. The exam tests how well you will be able to perform as a Financial Support Worker through your:
Computational skills
Reading skills
Written communication skills
Spoken communication skills
Scheduling and coordinating skills
Work and organizational adaptation skills
Interpersonal relations skills
What is a Financial Support Worker?
The Financial Support Worker is a job position available within the Alabama Department of Human Resources. It varies between entry level and advanced level work based on prior experience, test scores, and previous work within the Department. The work involves supervisory financial support social work, public assistance, food assistance, child support, or work and training services programs.
The only minimum requirement outside of the exam and your score is that you at least have a degree from a 4-year college or university, or that you are at least a college senior in their last semester.
Some of the main responsibilities of a Financial Support Worker include:
Supervise professional social workers, clerical staff, and technical support staff
Assign cases to social workers according to departmental guidelines and professional standards
Review case files to ensure compliance
Monitor social workers' caseloads
Consult on difficult cases when needed
The Financial Support Worker is known for its great benefits and compensation including:
13 paid vacation days per year
13 paid sick days per year
13 paid holidays per year
Paid health and dental with dependent coverage
Deferred compensation plan
Retirement program
Life Insurance = 1-year salary
Longevity bonus each year (after 5 years)
Paid educational leave
Professional development opportunity
Annual merit raises
Promotional opportunity
Depending on the skill level and experience, the salary can vary between $33,902.40 and $51,376.80.
How to Apply for Financial Support Worker
Applying for the job is a simple process before you take your examination. You must fill out an Application for Examination Form online, by mail, or fax. Then, you have to take the examination.
What is the Alabama Financial Support Worker Exam?
The exam for the Financial Support Worker is an open-competitive exam. It consists of written, multiple choice exam that measures:
Computational skills – ability to detect errors and discrepancies in records
Reading skills – ability to read and comprehend information and apply concepts to work activities
Written communication skills – ability to prepare letters, memoranda, case files, etc.
Spoken communication skills – includes knowledge of terminology used within the Department of Human Resources
Scheduling and coordinating skills – ability to schedule multiple activities, determine priorities, and coordinate delivery of services
Work and organizational adaptation skills – understanding the relationships among units within DHR and knowledge of legal restraints concerning sensitive information
Interpersonal relations skills – relating to clients, co-workers, superiors, and the general public as needed
The 7 areas are divided into 4 sections:
Math/Error Detection
English/Reading Comprehension
DHR Knowledge
Planning/Organizing
The exam measures knowledge of the English language in grammar, spelling, punctuation, sentence structure, and ability to read. It also measures the ability to comprehend things like correspondence, memorandums, policies, and procedure manuals. It also demonstrates the ability to add, subtract, multiply, and divide. Being able to file documents, plan and organize work to schedule appointments and tasks can also be shown through this exam.
Why Take the Financial Support Worker Exam?
If you are looking for a job or a better opportunity in Alabama, applying for the Financial Support Worker could be your answer. In order to apply for the position, you are required to take the exam.
Like many exams, you can take test preps and are given many resources with study guides that you can order/find online. The Department of Human Resources uses a merit based system, filling positions based on equal opportunity and scores. The scores are based on numbers, or other score groups known as bands. Veteran's credit is available, which adds 10 points to your score.
LoanMart Offers Financial Support
Do you need a new job, or are you struggling to make ends meet? LoanMart could help you take care of financial responsibilities that require your immediate attention. By applying for one of our auto title loans, you could solve your problems in less than 24 hours3.
Like a Financial Support Worker, there is not much required from you in order to apply. As long as you have a vehicle with a clear-and-free title and a source of income, you have the potential to qualify for auto title loan funding up to $30,0001.
How to Apply for Auto Title Loans in Alabama
If you live in Alabama and are looking for some financial relief, apply for auto title loans with LoanMart. No matter where you live, we can help you get the funding you need through our many ways of applying:
At a participating location
Over the phone
Online
Once you've picked the most convenient option, all you have to do is follow these steps to apply:
Fill out your application
Submit your documents
Sign your agreement and collect your funds1
Why wait longer until your financial obligations become an issue? Solve them today with LoanMart auto title loans in Columbus as well as car title loans in Ohio and many other eligible locations and all the benefits we have to offer!