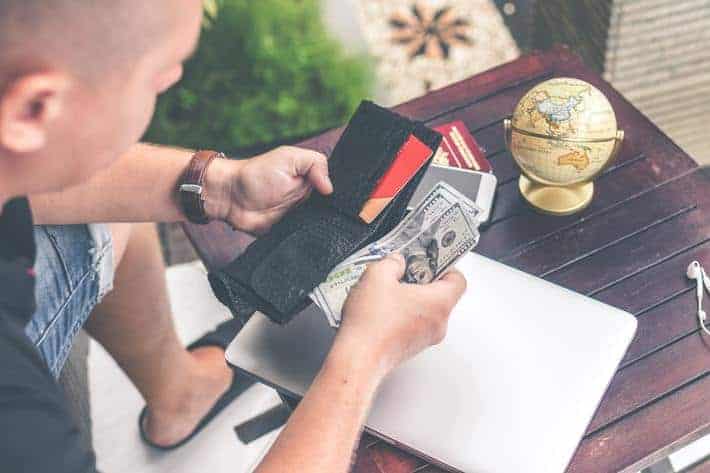 Missouri ranks third in the nation in the number of state-chartered banks and fifth in the number of total banks with 243. In Missouri, they are all regulated by the Division of Finance, which may have you wondering what is the Missouri Division of Finance?
The Missouri Division of Finance regulates state-chartered banks, trust companies, consumer credit facilities, mortgage brokers, and savings and loan institutions.
The Missouri Division of Finance
The Missouri Division of Finance regulates those state-chartered banks, trust companies, credit facilities, mortgage brokers, and savings/loan institutions. They ensure the safety and soundness of those institutions, as well as monitoring of compliance with laws and regulations.
The objectives are carried out by the staff which consists of:
Commercial bank examiners
Specialized trust examiners
Savings and loan examiners
Consumer credit examiners
Office support staff
On their website, you have the ability to find a bank or licensee or even file a complaint against a bank, mortgage broker, or lender. The current commissioner is Lee R. Keith, who was elected into the position Jan 25, 2018.
Creating safe deposits
All banks, savings and loan associations, and credit unions doing business in Missouri have federal deposit insurance with the FDIC for banks, and NCUSIF for credit unions. This protection provides you with $250,000 with the FDIC and NCUA.
The following accounts are protected and covered under this insurance:
Savings
Checking
NOW accounts
Money market
CD
Certain retirement accounts (IRAs)
These types of accounts are not protected by the insurance:
Stocks and bonds
Mutual funds
Life insurance accounts
Annuities
Municipal securities
Filing a complaint
If you have a negative or bad experience with a bank, mortgage broker, or lender, then you can file a complaint through the Division of Finance website. Submitting complaints consists of filling out a complaint form online or paper, and send it via email, fax, or mail.
What is the DIFP (Department of Insurance, Financial Institutions, and Profession Registration)?
The Missouri Department of Insurance, Financial Institutions and Professional Registration is another department that works for consumer service industries. They are committed to:
Maintaining customer confidence through examining and monitoring the financial industries and business professionals.
Protecting public interest by establishing coherent and evolving policies that balance the interest of consumers, professionals, and industry.
Enforcing state laws and regulations that govern business to protect the consumers from unfair or inequitable treatment.
Lowering the burdens of regulation and cost to consumers by increasing efficiencies.
Encouraging a competitive environment for industries and professions that give consumers access to quality products.
The entire department not only consists of the Division of Finance, but there are also other divisions like:
Insurance Consumer Affairs Division
Insurance Company Regulation Division
Insurance Market Regulation Division
Division of Credit Unions
Division of Professional Registration
Administration Division
Insurance
The insurance division of the DIFP allows you to access everything that may be related to insurance. That means auto, claims, consumer complaints, earthquakes, health, homeowners, long-term care, renters, severe weather, worker's compensation, and more.
Some of the online services you can find include filing a complaint, finding an agent, finding an insurance company, life policy locator, and more.
Finance
The finance division of the DIFP is the Division of Finance, which we've covered in a majority of the article. They handle finances like banks, credit unions, mortgage brokers, and savings and loans.
Credit Unions
The division that manages the credit unions helps you find one, look up laws and regulations, and file any complaints. It also helps you find certain websites for industries and teaches you important information (i.e. how to avoid foreclosure).
In Need of Financial Help?
Are you in need of financial help and have been turned away by traditional lenders? If you're looking for a way to get the money you need without credit being a concern, or having to wait too long for a loan, LoanMart may be able to help you with funding with auto title loans in Missouri1.
Auto Title Loans and LoanMart
Like a bank, LoanMart is an auto title loan business that helps you find alternative funding when the banks won't help. We get you the money you need when you use your car title as collateral for a loan. With the equity of your car and your income, we could potentially get you up to $50,0001 in funding. With our process and speedy service, you could get your money in less than 24 hours3.
How to Apply with LoanMart
Applying with LoanMart for auto title loans is a lot easier than you're used to if you've received funding from a traditional bank. We offer you multiple options for applying, even giving you the opportunity to apply without leaving your home:
At a participating location
Over the phone
Online
Once you've figured out the best option for you to apply, all you need to do is follow these three steps:
Fill out the application at a participating location near you, over the phone, or from the comfort of your home.
Send in your qualifying documents to your LoanMart representative.
Sign your loan agreement and collect your funds (up to $50,0001)!
What could be better than that? Solve your financial problems by signing up with LoanMart for your auto title loan today!