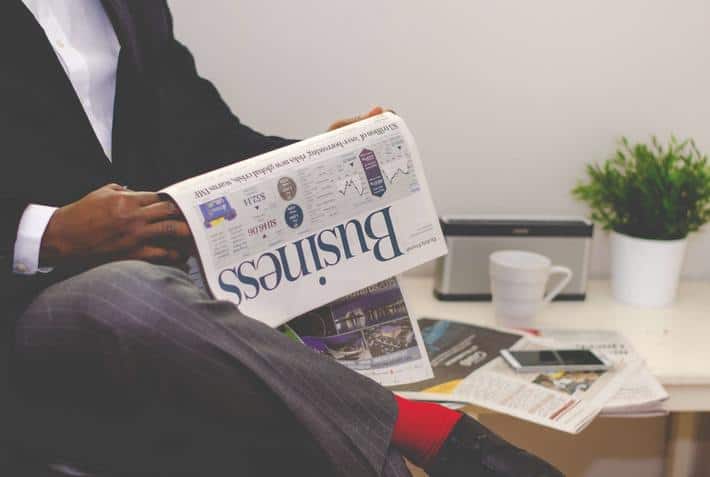 If you're in New Mexico and have heard of the New Mexico Regulations and Licensing Department, you may wonder how they are related to you as a consumer – or maybe even a business owner!
The New Mexico Regulations and Licensing Department consists of different divisions that deal with alcohol licensing, 30 boards and commissions, state financial institutions, construction and manufactured housing, and securities:
Alcohol and Gaming Division
Financial Institutions Division
Boards and Commissions Division
Securities Division
Construction Industries Division
Office of the Superintendent
The Office of the Superintendent helps regulate the divisions for residents to receive quality care and services from qualified professionals. The New Mexico Regulation and Licensing Department (RLD) makes sure your dentist, barber, or your optometrist is properly certified.
The Office certifies and regulates over 210,000 individuals and businesses across the state by sorting them into the five divisions listed above. The Office of the Superintendent makes sure they're qualified in 35 different industries, professions, and trades.
Administrative Services Division (ASD)
The ASD includes Financial Services, Information Services, and Human Resources provide support to the Divisions and Boards and Commissions within the RLD in coordination with other state agencies like:
Department of Finance and Administration
Legislative Finance Committee
State Purchasing
State Treasurer's Office
Department of Information Technology
State Personnel Office
The Financial Services function provides fiscal support and oversight, financial advice, accounting, budget preparation and management, procurement, and fleet/telecommunication services.
Human Resources ensures that compliance is up-to with all the federal and state laws, personnel and payroll rules and regulations, agency policies and procedures, and bargaining standards.
The Information Technology (IT) bureau provides a comprehensive and standardized approach to the effective use of information technology:
Application support
Reporting
RLD public website
Help desk
VOIP telecommunications
Network
Security
Storage management
Backup and recovery services
Alcohol and Gaming Division
The Alcohol and Gaming Division issues, transfers, and revokes liquor licenses as specified in the Liquor Control Act. They administer the Alcohol Server Training Program which helps educating licensees and servers to prevent the sales of alcohol to minors.
The Division also approves the issuance of new licenses for Non-Dispenser Type Licenses like:
Craft Distiller
Small Brewer
Winegrower
Wholesaler
Bottler
Manufacturer
Governmental
Clubs
Restaurants
For Dispenser Type License, they handle the Sale, Leasing, and Transfer of all existing licenses both for change in ownership/location. They also publish a list of the most recent liquor license sales prices. This Division also issues Public Celebration Permits and Special Dispenser Permits (picnic licenses) for special events.
Financial Institutions Division
The primary function of the Financial Institutions Division is to license and regulate financial institutions within its jurisdiction to promote a positive financial and economic environment, as well as safeguarding consumers rights.
The Division regulates:
State-chartered banks
Trust companies
Savings and loans
Credit unions
Mortgage loan companies
Small loan companies
Money service business
Escrow companies
The Division also licenses other financial institutions like:
Small loan companies
Collection agencies
Mortgage firms
Escrows
There is also consumer protection for over 14,700 financial institutions in New Mexico. With their compliance, it's a primary focus compiled of different rules, regulations, and acts related to non-depository industries.
Boards and Commissions Division
The Boards and Commissions Division licenses and regulates more than 30 different professions and specialized trades. It establishes the standards on education and training to make sure residents receive the quality and services from their qualified professionals.
The members of the boards and commissions work closely with the Superintendent to protect consumer rights and promote good business practices for economic growth. You can find the Individual Boards and Commissions on their website.
Securities Division
The Securities Division is about investor protection. They seek to preserve and strengthen a free and competitive securities market, increase investor confidence, and encourage the formation of capital, promote integrity, fairness, and full disclosure. The Division:
Licenses stock brokers and investment advisers who assist and advise investors
Review and approve some investment opportunities before raising capital
Discover, stop, and prosecute those who violate the laws
Educate residents about proper ways of raising investment capital, and the risks of investing.
The entire division includes specialists in consumer education, compliance, investigation, and law. The Securities Division also has the following bureaus within it:
Consumer Protection and Investor Education – develops and implements programs, provides presentations, and participates in outreach events
Enforcement – pursues criminal and civil actions against individuals or firms accused of defrauding investors
Compliance – reviewing all public, non-traded offerings of securities
Construction Industries & Manufactured Housing Division
The Construction Industries and Manufactured Housing Division protects consumers with licensing and regulating the industry through different policies that promote business growth, safety, and general welfare of the public while:
Ensuring the construction is performed in a safe, competent, and professional manner
Licensing contractors and enforcing licensing laws
Requiring licensure for any person practicing or offering to practice construction contracting
Enforcing the laws, regulations, and standards governing construction
Providing resolution to disputes that arise
Overall, they are responsible for issuing residential and commercial building permits. They conduct field inspections for general building, electrical, mechanical, and LP Gas code compliance and safety standards.
LoanMart Helps Consumers with Auto Title Loans
LoanMart has been in the lending industry for over a decade now, and we help our consumers by offering safe and secure auto title loans. By using the qualifying title of your vehicle, you could be eligible for funding with us that you can use on your expenses that you might be struggling with1.
In less than 24 hours3, LoanMart may get you the funding you need1! LoanMart makes sure we don't waste your valuable time and help you as quick and efficiently as we can. In fact, you could qualify for funding up to $50,0001. Give us a call today at 1-855-422-7412 to see how much you can qualify for!