Trusted lender of over 250,000 customers.2
Why choose a Title Loan over a Personal Loan?
Convenient Cash Now
Our application is extremely fast; it only takes about five minutes! You could end up driving away with cash in 24 hours or less.3 Quick and easy pickup at various locations including any MoneyGram.
Competitive APR
LoanMart Premier Loans start at $5,000 with a 29.99% APR1 for all customers who qualify by meeting all the required criteria, including but not limited to credit and collateral. There are zero prepayment penalties when paid off early.
Keep Driving Your Car
Don't stress, even though your car title is used as collateral, LoanMart accommodates your needs. You can keep driving your car while making the monthly payments for a plan that fits you.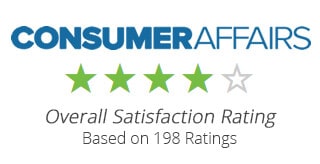 Let's get started! Click, call, or chat.
Call Our Team
Call our toll-free hotline and speak with our dedicated LoanMart specialist
+ 1-855-422-7412
Live Chat
Want to ask a few quick questions? Our loan spacialist are available to answer any questions you may have.
Chat Now
Apply Online
Apply online with our secure application. It will just take 5 minutes, and you will be approved within an hour!
Apply Now
What is an auto title loan, anyway?
An auto title loan is a personal loan that is secured by using your vehicle's title as collateral.
Don't worry you can continue driving your vehicle while making payments on your loan.