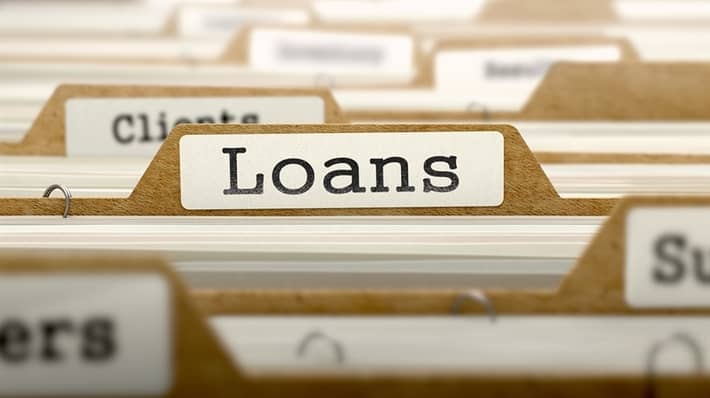 Alternatives to Traditional Loans
When it comes to borrowing money, there are many different options. All that's left is to find out which type of loan works the best for you.
When you need to borrow money, there is no shortage of businesses who would be more than happy to lend you money. But you definitely should not choose just any old lender willing to let you borrow money. Many of these types of businesses can stick you with unmanageable terms and freakishly high interest rates. There can even be hidden fees and strings attached to your loan contract.
You don't have to deal with any of that when you go with LoanMart. There are many reasons why you should choose an auto title loan with LoanMart instead of going with the other potentially risky options that are available.
Benefits of Car Title Loans with LoanMart
Since 2002, LoanMart has been a trusted non-traditional lender with a respected reputation. LoanMart is dedicated to providing quality customer service, useful and accurate information, as well as high-tech security to keep your information safe. Check out a few more reasons why LoanMart is one of the best lenders in the business.
High Approval Rate – LoanMart is proud to provide car title loans to people of a wide variety of financial circumstances.1 That means that things like a credit score not being as high as you would like it to be should not discourage you from applying for a car title loan with LoanMart. LoanMart looks at other important qualifications such as the equity value of your vehicle and your ability to repay your loan when we determine your eligibility for a loan. People with all kinds of credit are encouraged to apply, you could even be approved in as little as 5 minutes!3
Convenient Terms – LoanMart will work with you to determine contract terms that fit your unique financial situation. Some lenders have standard terms that they apply to many customers, regardless of the circumstances. LoanMart knows you are a unique individual with personal needs. Here at LoanMart we are always willing to talk your loan contract over with you, so you feel comfortable with your terms before you agree to your loan contract.
Competitive Rates – Nobody likes sky high interest rates. At LoanMart we combat the inconvenience of astronomically high interest rates by getting competitive. We want to show you that we are better than the other lenders out there, so we won't hook you up with a plan that is going to ruin you financially. Enjoy lower interest rates with LoanMart that will make your auto title loan contract much more approachable.
No Secret Fees – LoanMart will never charge you a balloon payment or charge you a penalty fee for making a payment earlier than the due date. LoanMart wants to encourage you to be responsible and on top of your title loan payment plan so we set you up for success by giving you all the facts first. Don't worry about hidden fees coming out of the woodwork, LoanMart will answer any questions you may have about your auto title loan payments.
The Process of Getting a Car Title Loan with LoanMart
Getting an auto title loan with LoanMart is as easy at 1, 2, 3! Our 3-step process is designed to be streamlined and efficient so you can get your money as soon as the next business day3! Here's how it works:
1.)  Click-Call-Visit
There are many ways to get started on your car title loan with LoanMart. Simply go online to your homepage and click the "APPLY NOW" link, try our convenient live-chat feature, call us over the phone, send us a text message, or you can even stop by our licensed location if you would like to speak to a LoanMart representative face-to-face.
From there you can fill out a quick little information request. The initial process should only take about 5 minutes to complete and you will know if you qualify right away!
2.) Get Approved
Once you have successfully filled out your submission, your experienced LoanMart car title loan agent will contact you with your free quote. You and your agent can also discuss some of the details of your car title loan contract at this time. Note: There are no fees and there is no obligation at this point. LoanMart wants you to have all the information you need before you make any important decisions.
Your agent will also have you submit a few documents. Once we have your documentation we can proceed with your contract.
3.) GET YOUR MONEY
Once you have signed your car title loan contract, LoanMart will sign on to your title as a lienholder. This is so you can keep your car and drive it every day AND GET YOUR MONEY. Enjoy the freedom of financial relief when you get a LoanMart auto title loan.