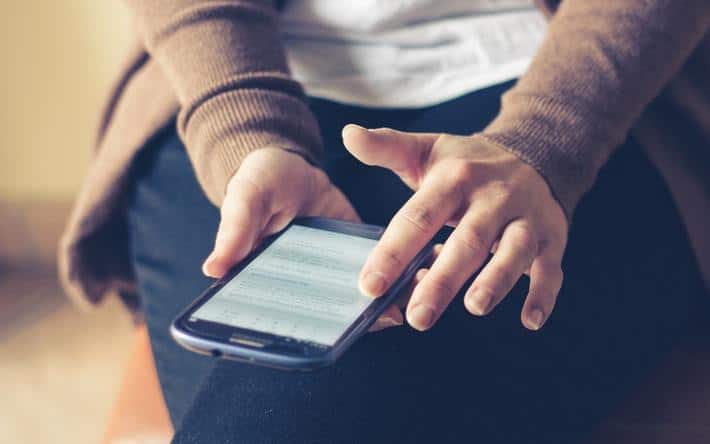 Can I Text my Documentation to get a Car Loan from LoanMart
Well, if one wants to receive an auto title loan from LoanMart, he or she needs to fill out the application.  At many lending institutions, they may allow you to fill out the application online; however, at some point, the institution may require that you go to their location physically.
The beauty of auto title loans through LoanMart is that the entire process can be completed online.  You may not be able to use text messages to send all of your documents, but you can you use email, which is remarkably similar.
What documents are needed? First, you will need to provide proper identification of yourself.  LoanMart has to be sure that you are who you say you are, for some people may attempt to defraud others by using other people's information to secure loans.
You will need your car's title or financing agreement.  LoanMart will need the title of the vehicle to verify the ownership of the vehicle.  This is needed so LoanMart can use the title to secure the loan and capital.
You will also need stable and verifiable income.  If you do not have stable employment, it may not be in your best interest to look for a loan of any kind.  It is recommended that you not only have enough income to cover your loan, but it is also important that you are able to meet your payment obligations for the life of the loan.
Once you submit all of the documents via text or email to LoanMart, you may be able to receive all of your money1 in just a few days and without ever having to set foot into an actual location3.
LoanMart is Convenient
LoanMart eliminates the need for you to go from location to location when you are trying to get approved for a loan.  Going from location to location can be a daunting task that requires a lot of time and energy, energy that can be used toward one's work or family.
By being able to complete the entire process online, LoanMart is giving you more control over your life.  Along with the proper documents, pictures of the vehicle are required, so that we can be sure that your vehicle is in good condition.
The convenience of the online application helps our customers and us; our customers are being served within the comfort of their own home, and LoanMart benefits from having happy customers who are served by the convenience we provide.
The Negative side of traditional Lenders?
Traditional lenders may be hesitant in general to give you the loan that you need.  There are multiple reasons for this.  One reason is that the lender may not go off of primarily your income and your car's equity.
You may be judged by your credit score, criminal history, and even the way you look.  Even if you are seeking to receive a secured loan, all of those factors may be used against you.  Banks have shareholders and it is in their best interest to be sure that their shareholders receive the returns that they expect.
Traditional lenders may not provide the same convenience as LoanMart.  In other words, you may not be able to complete the entire application online.  You also may not be able to receive your funding quickly either.  At some point, you may have to waste time and effort to go to the lender and secure your loan.
Big Banks or lenders also have very little interest in approving what they would consider a small loan, for they may not be much profit or any profit at all if the borrower defaults.  Bigger financial institutions who have access to large sums of money prefer those who have larger sums of money.
In general, people with large sums of money usually have great credit scores, because they usually can afford to pay their loans.  They seek loans for investment purposes or business purpose.  But, there are many people who are seeking loans to help one pay bills.  LoanMart takes pride in providing emergency cash to those who need it most1.
Why Choose LoanMart
LoanMart has simplified the loan process to make it geared toward benefiting both parties.  LoanMart is, of course, a for-profit business; however, that is not all we are.  We are not looking to have lots full of repossessed vehicles.  We are looking to for you to succeed.  We grant loans not only to make a profit, but to grant opportunities.
LoanMart is not aloof to the obstacles that may be presented to those who are given fewer options than those who are more privileged.  Even though it may not be an unsecured loan, it is still funding that you will have twelve to forty-eight months to repay.  LoanMart is on your side.