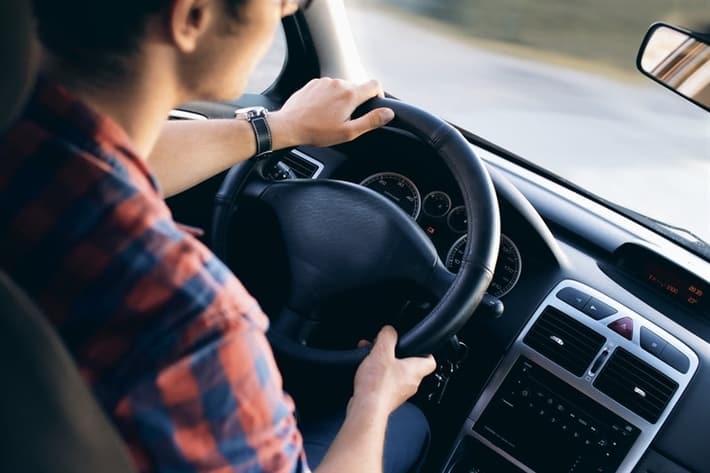 How Much Can I Get On an Auto Title Loan?
At LoanMart, you can get an auto title for thousands of dollars. Title loan amounts range from $2,510.00 to $50,0001. We can customize a loan based on your vehicle and financial needs. The real question is, how much do you need?
We have high approval rates with title loans in Oklahoma City and other cities as well. That means there's a good chance you can get the money you want1 with an auto title loan from LoanMart.
The amount of money you can get from LoanMart is determined by the equity of your vehicle and state/federal regulations.
Even if your vehicle isn't paid off, you may be able to get an auto title loan. The amount could even take the last few payments into consideration.
No matter how much you need, an auto title loan with LoanMart is a great option.
Do you need funds fast to deal with an emergency? No Problem!
The money you get from an auto title loan with LoanMart is enough to settle emergency bills such as:
Roof damage or other repairs
Paying rent on time
Paying off credit card bills
Buying food
Paying for services over the weekend
….. and many other unexpected emergency bills!
How Much Can I Get?
To find out how much you can qualify for, apply online for a free quote. A specialist will review your application and let you know exactly how much you can get on a car title loan with LoanMart.
The amount available to you is determined by the equity value of the vehicle and your ability to repay the loan. LoanMart has high approval rates and there is a good chance you may qualify1.
Who Qualify for LoanMart Auto Title Loans?
LoanMart allows all title holders to apply for car title loans in Louisville. All you need are a few basic documents and the auto title as collateral to get funds. Thousands of auto title customers have benefited from the car title loans we offer at LoanMart. Customer who is eligible for auto title loans include:
Self –employed
Employed
Retired
Disabled
Social Security Benefits Recipient
Many types of income can be used to qualify.  If you have a unique situation, contact us to find out how much you can get today.
5 Advantages of an Auto Title Loan
We accept all kinds of vehicles, including classic vehicles. As long as they have value and are in a good condition.
We will evaluate the value of your auto title loan in a few minutes. You can find out how much you qualify for with a title loan.
We provide auto title loans to individuals with bad credit.
LoanMart is committed to helping consumers who cannot get the auto title loan from traditional banks because of previous credit history.
We give them the loan based on the approval of their vehicle current value and the ability to repay.
Features of LoanMart Auto Title Loans
Auto title loans are regulated by federal and state laws. We have established the best interest rates that are compliant and competitive.
LoanMart has a competent team of experts to help auto title loan customers understand bad credit loan options and provide practical recommendations.
The process of applying for an auto title at LoanMart is fast and easy.
We provide competitive rates on our loans because we shop around to give our customers the best deals.
It is free to apply for auto title loans at LoanMart.
Benefits of Getting Auto Title Loans with LoanMart
There are many benefits that accrue with applying auto title loans with LoanMart. Some of these benefits include;
You are not charged any fees for making early payment
Our rates are competitive
There is no discrimination. Anyone who demonstrates the ability to repay can be considered1.
You get to keep your vehicle.
Documents Needed for the Approval
LoanMart applications are simple and transparent. You only need a few documents to verify ownership of the vehicle.
Some of these documents are as follows:
A free and clear title vehicle
Proof of residence
Proof of the ability to cover payments
Valid driver's license or state – issued photo ID
How to contact LoanMart
The application process  is simple and quick by LoanMart. We evaluate the value of the vehicle equity and use it as collateral. You can apply for the loan through your computer, tablet or smart devices using our secure website. Our auto title loan application forms are available on our website. It is simple to apply and once your documents are approved the loan will be released within 24 hours3. Call 1-855-422-7412!