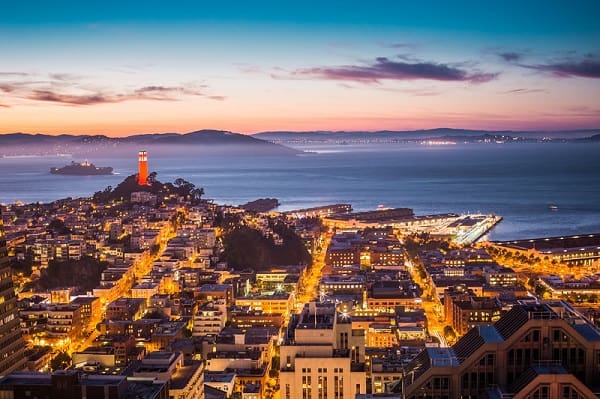 LoanMart Car Title Loans in California
Fun Fact: We at LoanMart are Californians too. We have been since the beginning.
LoanMart's roots as a company can be traced all the way back to 1999 when we started as a small pawn shop on the sidewalks of Sherman Oaks in Los Angeles. From there, we eventually started specializing in auto title loans in 2002. The industry gained momentum and we began to partner with several other local businesses, continuing as we grew throughout the state. In 2007, we established our corporate location right on Ventura Blvd. in our hometown of Sherman Oaks. We're still here. Across the state, you can choose from hundreds of participating locations in California to work with LoanMart. And though our company has grown outside of California too, we will never forget where we came from.
Car title loan popularity in California has skyrocketed over the years. In California alone, the number of car title loans taken out grew 178 percent from 2011 to 2014, with LoanMart as the top lender.
How did we get here? By running our company with the same small business values we had back in 1999. Let's face it—we know what people say about pawn loans and the title loan industry. But, at LoanMart we're different. The reason we are in this business is to change it in a positive way. The simplest way to put it is: we care. That's how LoanMart has always done things differently and why we stand out as the leader.
LoanMart and the Local Community
We are honored to give back to our community in the form of sponsoring local events, scholarships, charitable organizations as well as sports teams across California.
Some of our past and present partnerships include:
The Los Angeles Dodgers
The San Diego Chargers
The Oakland Athletics
The Lucas Oil Off Road Racing Series
The Rancho Cucamonga Quakes
The Lancaster JetHawks
The National Orange Show
You can also see us out cheering on the Rancho Cucamonga Quakes at LoanMart Field.
We at LoanMart are even happier to serve the everyday people of our local California community with the help they need in the form of auto title loans. We are also proud to contribute to the growth of the local economy with our auto title loans.
Your Loan Options in California
If you're a Californian, when you need money fast, one of the first things you might think of is your local pawn shop. They are everywhere, especially in Southern California. If you live in Los Angeles, Riverside, San Diego or Orange County, there's probably one or two within a mile of where you live. Before you hop in the car and drive over there though, you might want to compare that option with getting an auto title loan from LoanMart. They sound similar, and in some ways they are. But, choosing an auto title loan with LoanMart can make all the difference.
Both loans are relatively quick solutions for people who need money fast. Both use your car as collateral (guarantee of repayment). But, only one would allow you to keep driving your car while paying back the loan. That's an auto title, not pawn, loan.
If you drive your car to a regular pawn shop, pawn it for money and leave it there, you not only have to  a.) walk home, but b.) repay soon and c.) trust the pawn shop owner with your car (hint: you shouldn't).
Pawn shops will generally give you around 31 days to pay off the loan they gave you for your car, same as any pawned object. You also have to park your car and leave it there for the entire loan period. And, if you don't pay in those 31 days, the shop owner won't hesitate to send your car off for sale, why would they? It's parked right out back.
Most importantly, with an auto title loan with LoanMart, you get to keep driving your car. We just place our name (a lien) on your car's title. This is the same thing your bank or dealership probably did if you financed your care when you first bought it. When getting a loan at LoanMart, we will work with you to get the best loan terms for you based on the value of your car and your income. You can get money fast, but have much longer to pay off your loan. Our loan terms usually span from 12-24 months. LoanMart's loans give you more peace of mind that you have your car and that we care enough to make sure you are going to be able to handle the loan.
If anyone is struggling to make the payments, we will do our best to work with them to avoid repossession of their car. We won't put a GPS tracker or remote shut down control in your car. Our goal is to help our customers out of a financial jam without making them lose their car. This is a level of understanding that would be very hard to find at any auto pawn shop.
We offer our entire loan process online, but if you'd rather work in-person, we can. We have hundreds of participating locations throughout the state of California. Find the one in your neighborhood with our store locator.
Our top cities in California are:
Anaheim
Bakersfield
Fresno
Long Beach
Los Angeles
Oakland
Riverside
Sacramento
San Diego
San Francisco
San Jose
Santa Ana
And more
We can't wait to work with you. Stop in, submit your info online or give us a call to get started today to get the money you need quickly.
At LoanMart, we are committed to giving you all the resources to make good financial decisions. If you still have questions about the details of getting a car title loan in California, our knowledgeable representatives are here to help. Call 1-855-422-7412 today.