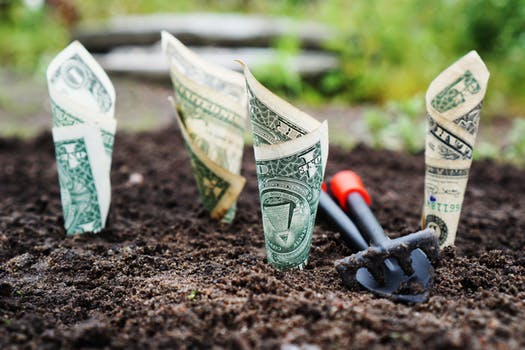 Title Loan Companies with Great Service
Are you looking for financial assistance in the form of a title loan? When searching for a title loan, you want to make sure you are working with a company that has great service. But how? If you are looking for a title loan company with great service, you want to make sure you find a lender that is transparent, has happy customers, offers fast funding, and has stellar customer service.
How to Find a Title Loan Company with Great Service
There are several factors that go into making a title loan company with great service. With all the different kinds of lenders out there, you want to make sure you are working with a reputable lender who works with you to set you up for financial success.
When searching for title loan companies with great service, here are some things you want to look out for:
Transparency – When working with any kind of financial institution, it is essential to make sure that institution has your best interests in mind. Some financial companies sneak hidden terms and fees into the fine print of their contracts, which can leave the borrower strapped with an unmanageable loan they are forced to deal with. LoanMart never adds hidden fees to their title loans.
Instead, look for a title loan lender that is honest and transparent. When a title loan lender is straightforward with their intentions and business tactics, it can be easy to do businesses with them and get fixed up with a great deal on a title loan.
Happy Following – One of the best ways to tell if a company is worthwhile is seeing what other people have to say about it. When a company has happy customers, there is a good chance you will have a happy experience with them as well. If the title loan lender you are thinking about working with has something like a customer feedback page or a reviews page, make sure to check that out before inquiring about a loan with them.
Sometimes, financial institutions, and many other businesses for that matter, post customer testimonials so that people can see how much people enjoy their services. By reading through the stories that other people have posted, you can get an idea if that particular title loan lender may be right for you.
Fast Funding – When in the middle of a financial crisis, waiting around for funding is the last thing anybody wants to do. When money troubles happen, you need appropriate funding right away, so you can take care of your bills, payments, or various other financial obstacles that are currently holding you back.
When you receive quick and prompt funding from a car title loan lender, then you can start taking care of your current financial struggles right away. Sometimes, taking care of certain financial obligations right away can prevent other issues from arising later on. The faster you get your money the faster you can spend it on what you need.
Great Customer Service – If there is a problem, you need it fixed—now. When you try to contact your title loan lender about any questions or concerns you may have, there should be somebody at the other end waiting to answer and take care of your inquiries and issues.
When a financial institution like a car title loan lender has great customer service, this can make any problems that come up seem like non-issues. When you have a smooth title loan process, you don't have to stress and worry about unanswered questions.
How does LoanMart have Great Service?
If you are looking for one of the best lenders in the industry, you should definitely try LoanMart. Here are some of the reasons why LoanMart has the great service you are looking for in a car title loan company:
Leader in the Industry – LoanMart is a leading title loan lender in the car title loan industry. People all over the country come to us when they are in need of immediate financial assistance.
LoanMart has had a respected reputation as a trusted title loan lender for over a decade. Ever since we started way back in 2002, LoanMart has strived to help as many people as we possibly can throughout the nation with the helpful financial assistance of a car title loan.
150,000 Customers2 – Over the years, we have helped thousands of people throughout the United States get through difficult financial times with the help of a car title loan. 150,0002 customers can't be wrong!
LoanMart even has a special customer thank-you page. Feel free to check out all the personal stories our happy customers have sent in, telling us how much they loved their LoanMart car title loan. Click here to look at the page!
Fast and Efficient Funding – LoanMart car title loans are known for their quickness and efficiency. In fact, many people who are approved for LoanMart car title loans receive their money as soon as the next business day3!
If you fill out your inquiry form early in the morning and send in your documents to LoanMart once you are approved right away, you could even have your car title loan money the very same day3.
Quality Customer Service – When you have a question or concern about your LoanMart car title loan, there are qualified and experienced representatives available seven days a week with extended hours to help you out.
If you happen to have a question and call late at night after business hours, don't worry about waiting around because you will be one of the first customers contacted when LoanMart opens back up for business in the morning.
With a few clicks, or a phone call, you can be on the road towards financial sustainability and success1! To work with a title loan company with great service, work with LoanMart!
Get started on your LoanMart car title loan today! Click here to begin.