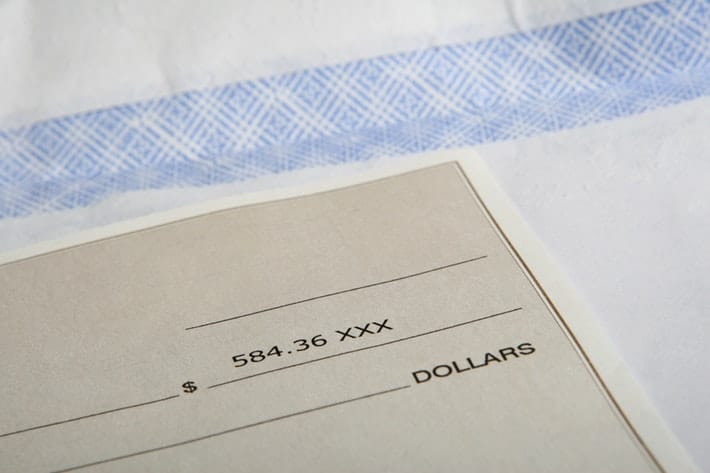 A title loan is a secured loan that uses the equity of a vehicle to make funding available. Many people look to these loans for funding because they can provide fast and easy service.
If a resident of Hopkinsville, Kentucky is looking for a title loan, but they don't have a bank account, they may be wondering if eligibility is still possible. A few people may be wondering whether or not this circumstance will prevent them from getting a title loan.
One of the flexible aspects about title loans is that, to be approved, an applicant does not need to have a bank account. Here is more information on why that is and details about a unique kind of title loan—ChoiceCash Title Loans, serviced by LoanMart.
General Information About Bank Accounts and Loans in Hopkinsville, Kentucky
Here is more information on why some title loan lenders require their borrowers to have a bank account, and why others don't:
Why Don't Most Title Lenders in Hopkinsville Require a Bank Account?
The reason that most title loan lenders in Hopkinsville, Kentucky don't require applicants to have a bank account is because a vehicle is involved as collateral.
The borrower's vehicle will act as security for the lender in case the loan cannot be repaid. Additionally, there are many different ways to release funding from these kinds of loans, all which don't require a bank account.
Why Do Other Lenders in Hopkinsville, Kentucky Require a Bank Account?
With other loan types, specifically unsecured loans, lenders will generally require that borrowers have bank accounts to make the transaction less risky. With unsecured loans, an asset is not involved so there's no security for the lender—other than the contract and the applicant's financial history.
Are There Any Title Loan Benefits that Come with Having a Bank Account?
Those who have a bank account and are trying to acquire a title loan may be wondering if there are any advantageous benefits available to them.
There are definitely a few benefits when going into the process with a bank account:
Fast Funding—Once the inquiry process is completed, having a bank accounts gives the borrower the ability to receive funds that can go straight into a bank account.
Automatic Payments—Having a bank account allows a borrower to set up automatic payments through it. Not only does this ensure on time payments, but it doesn't require extra effort on behalf of the borrower.
If Not a Bank Account, What Other Items Do I Need to Get a Title Loan in Kentucky?
Although a bank account is not always needed for a title loan, there are going to be a few other items (financial and otherwise), that most title loan lenders will ask for.
Along with a safe working car, a car title loan lender will generally ask for:
A valid government-issued photo ID (state ID, driver's license, or a passport)
The vehicle's title in your name
Proof of income (paystubs or bank statements)
Proof of residence (recent utility bills or copy of the rental agreement)
References
Photos of the car
Sometimes other documents may be requested for clarification of information
Why Choose a ChoiceCash Title Loan in Hopkinsville, Kentucky?
As mentioned above, a ChoiceCash Title Loan is a unique type of title loan. These loans not only offer the standard benefits of traditional title loans, but they could could come with even more perks.
Here are a few reasons why ChoiceCash Title Loans are the superior choice when searching for a title loan in Hopkinsville, Kentucky:
Competitive Interest Rates—ChoiceCash Title Loans start off with highly competitive interest rates, especially when compared for other title loans in the industry.
Payments That May Go Down Each Month—When paying back a ChoiceCash Title, a borrower could earn low payments that go down each month payments are consistently made on time2.
A Possibility of Borrowing Even More Funding—This could be another perk, earned through a borrower's consistent payments. A borrower may be able to borrow even more funding at a discounted rate while paying back the loan1, 2.
No Hidden Fees—With ChoiceCash Title Loans there are no hidden fees, only honesty and transparency.
ChoiceCash Title Loans will require the same documents as regular title loans. The entire process is only three steps, and when approved, funding can be made available as soon as the following business day1. Get started with the ChoiceCash Title Loan inquiry process today by going online!
If a resident of Hopkinsville doesn't have a bank account, but they are looking for a title loan, they may be wondering if they're eligible. The flexible thing about most title loan lenders is that they don't require borrowers to have a bank account.
When looking for a title loan in Hopkinsville, Kentucky, start with ChoiceCash Title Loans!
With ChoiceCash Title Loans, you do not have to worry about being hammered with prepayment fees, balloon payments, or any hidden fees!2