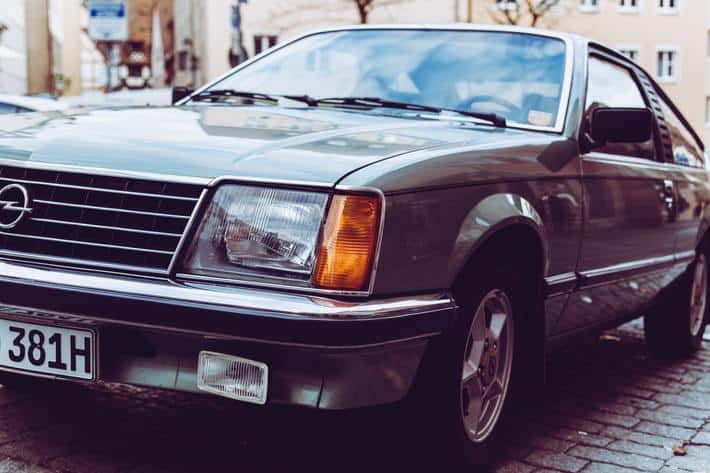 A car title loan is a type of loan that uses the equity and title of a car as collateral in exchange for emergency funding. Because of the role a car plays with a title loan, it is important to know the details when looking for lending in Kentucky. The great news is that most lenders in Kentucky are pretty flexible with the cars they deem eligible for a title loan.
Here is more information on the kinds of cars that may qualify for a title loan in Kentucky, along with more information on an exclusive kind of lending known as ChoiceCash Title Loans serviced by LoanMart.
What Factors Impact Whether a Car Will Qualify for Title Loans in Kentucky?
There are going to be a few factors that the majority of lenders will look at when determining if a car can qualify for a car title loan.
Here are a few details to keep in mind when considering this type of lending:
The Condition of the Car—The majority of lenders will require that the car be is safe working condition to qualify for a title loan.
The Type of Car—There are a few kinds of cars, such as ATVs and pocket bikes, that most lenders will not accept as collateral for a car title loan.
The Value of the Car—The car's equity will be based off the condition, year, model, make, and mileage of the car. In some states, it is required that a lender give out a minimum value of lending for a loan. For this reason, to qualify, your car should typically reach the lender's set minimum value.
How Will the Title Impact Your Ability to Qualify for Title Loans?
Another important factor that determines whether a car will qualify is the car's title. The reason is because a car title is used to prove ownership.
Title loans are secured using the borrower's car. In other words, the car's legal ownership is temporarily transferred to the title loan lender for funding. This is done by adding a lien to the the car's title. When it comes transferring a cars title, there are a few scenarios that can complicate the process.
These scenarios will cause there to be a lien on the cars title:
An Existing Car Title Loan—When a car is being used for a car title loan, until the loan is completely paid back, the existing lender will generally have their lien on the car title.
A Car Lease—When a car is leased, even though the driver gets to keep and use the car, it will still be owned by the lender until the lease ends. A lien is put on the car title to prevent the car from being sold. It also provides the lender with legal rights to repossess the car if a borrower cannot keep making payments.
A Car Being Financed—When a car is being financed, there will be a loan on it that will have to be paid back. Unless the entire loan amount for the auto loan is paid back, the car will legally belong to the auto loan lender.
There are some car title loan lenders that may not be willing to work with a borrower that has a lien on their car title, whereas other lenders may work with existing liens on a case-by-case basis. Because each lender is different, if a person is working around an existing loan or lease, they must provide all the details to the potential lender.
What Are My Best Options When Looking for Title Loans in Kentucky?
When looking for a car title loan in Kentucky, one great option could be a ChoiceCash Title Loan service by LoanMart. A ChoiceCash Title Loan is a unique type of car title loan that comes with all kinds of perks.
Here is more information on ChoiceCash Title Loans and what they offer eligible borrowers.
What are Some of the Perks of ChoiceCash Title Loans?
Here are some of the extras that could come with a ChoiceCash Title Loan:
Competitive Interest Rates from the Get Go
Honesty and Transparency
Payments that Could Go Down Every Month2
Exceptional Customer Service
Access to Additional Funds1
Loan Terms Up to 3 Years3
What Does the ChoiceCash Title Loan Process Look Like?
The ChoiceCash Title Loan process involves just a few steps:
Filling Out an Inquiry Form—This can be done online and only takes a few minutes.
Talk to a Loan Agent—Once an initial inquiry form is filled out, a loan agent will contact the applicant and ask for some additional details. The agent will then let the borrower know whether they're eligible for the loan.
Picking up Funds—Once eligible, the funds can be made available!
When looking for a title loan in Kentucky, a borrower may be curious about the kinds of cars that qualify for one. With these loans, lenders tend to accept a broad range of car types. If you're wondering whether your car could qualify, know that a lender will pay attention to the car's value, condition, and details regarding the car title. One title loan option to consider in Kentucky is going to be an innovative ChoiceCash Title Loan serviced by LoanMart.
Capital Community Bank is proud to provide quick and flexible funding in the form of a ChoiceCash Title Loan.