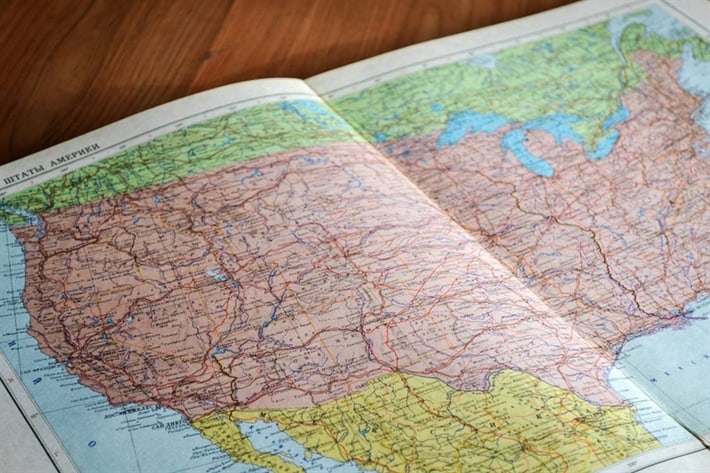 LoanMart does business in several states. Currently we do car title loans in California, Arizona, New Mexico, Utah, Missouri, South Carolina, Alabama and Georgia. However, we are expanding at quite a fast rate so you may see us in many more states than this list.
In California, we are the largest car title loan lender and have been for years. We do offer title loans in every city and area in California so no matter where you live we can help you with an auto title loan. How do we do this? Multiple ways! We use MoneyGram (found at all WalMarts) where you can walk right in to the Money Center there and get your money once we arrange for the pick-up. You can also get it wired into your account. We have found that many people need car title loans, not for what they did, but what came up in their lives unexpectedly. No one wants medical emergencies or even funerals. Many times, a friend needs help and they call on you to ease their problem. A family member gets into trouble and you are the help they need. We have found there are so many reasons why people need car title loans but the one thing they all have in common is no-one wants to wait forever to solve the problem or even have to travel great distances to get the money they truly need.
Have you noticed that car title loan companies who have brick n' mortar stores have interest rates at times more than double ours? Someone has to pay for all the overhead and of course that means you.
LoanMart decided a long time ago that our relationships with our partners and the community is more important that gaudy brick and mortar stores. We also saw that the future is speedy online money than making a customer go through a lengthy experience to get the actual money.
We elected to use, as the technology developed, as much modern and faster ways for consumers to get a car title loan.  After all, if we had 2000 or more stores, that would be expensive and the costs usually are passed onto the customer, even if it is indirectly. By being virtual in as many aspects as we can, we are able to get the interest rate razor sharp competitive and win the hearts of our customers. This is why so many people use us for years… we find innovative ways to do business and multiple ways to partner with neighborhood friends.
LoanMart's mission is to provide an unprecedented customer service experience in the loan industry—more specifically, the auto title loan industry.
Being Virtual Means Better Security for you!
One thing we can assure our soon-to-be valued LoanMart customers is that your security is no laughing matter, unlike other lenders and brokerage firms; we remain vigilant and keep access to your private files and information to our trusted staff, divulging the information to no other outside source unless that relationship is a partner of ours and only information that is not considered public knowledge. During the application process, we only ask for a few documents as basic as identification to vehicle title. Who has access to your information, even within our company, is based on a "need to know" basis. If you we're going to a brick and mortar location how do you know your personal documents were secure? They could be on someone's desk waiting to be stolen or in the dumpster not even shredded.
We have heard it in the news all the time. Loose security of personal data ends up costing so much money and aggravation to the consumer. It is critical for your security to let us help you.
We have pride in our Journey and want you to be part of it!
Much like any business, LoanMart started from the bottom and now we're here: as the largest and most trusted auto title loan broker on the West Coast.
In Sherman Oaks, a small neighborhood Los Angeles' San Fernando Valley, our very own LoanMart began as a small local pawn shop, before being able to purchase a small auto title loan portfolio in 2002, leading to the name 800LoanMart. The small LoanMart business starts gaining a little bit of traction, and by 2006, it small team of about a dozen or so employees have already forged personal relationships with local businesses and vendors. With the business steadily improving and room for expansion on the rise, LoanMart moved to a much larger cooperate office in Encino, California a year later.
Winds of Change and Expansion
During this period of time, we set our sights on expanding the LoanMart name outside of California and, in 2007, chose our next-door neighbor Arizona to begin helping folks with auto title loans.
A few years later, LoanMart noticed that humans started to become dependent on being constantly interconnected; here is where LoanMart's social media and online presence was born. Now individuals could pay off their loans via online account access. LoanMart's resource blog was also incepted, giving customers access to dozens of articles about our mission, answers to frequently asked questions, and articles about common misconceptions and advice.
In 2011, LoanMart's growth continues to New Mexico, Utah, and Missouri. A year later, 800LoanMart officially becomes the name we truly love and trust: LoanMart. Service and production teams move their base of operations to Van Nuys during this period of time, with a branch in Riverside, California.
As previously mentioned, LoanMart loves to build personal relationships with lenders and customers. As we began to grow, we began to have access to a vaster network and media outlet, which allowed us to sponsor some of southern California's most beloved sports clubs, like the Los Angeles Dodgers and the former San Diego Chargers, among others. While those great organizations have come and gone, LoanMart is still active in sponsorship, currently proudly representing the American League's Oakland Athletics, and being the titular sponsor for the Madera Speedway.
Times continue to change and with them so does LoanMart, and in 2016, we committed to being the leading financial tech company in the industry by introducing customers to the LoanMart App that is available for download in the iPhone and Android app stores. The app allows customers stay up-to-date with their account information and payment plans online. Today, LoanMart is still aggressively looking for ways to improve our already stellar customer service so that you may continue to revel in your financial improvements.
With 150,000-plus customers currently, and thousands more already that will back-up wat we preach, LoanMart is the real deal and the cornerstone in the auto title loan game. Are you in one of these states and want to see where the closest participant of the LoanMart name is? Not convince yet? Continue reading.
Get Started with LoanMart
LoanMart is here to see that you're taken care of and your financial well-being is looked after. By inquiring about a loan with us, it already shows us that you're a responsible customer that is worth entrusting with the financial backing you need. To gain approval, you will need to submit a proof of residency, proof of income, a valid form of identification, as well as your vehicle's title, along with your free application. Upon approval, your LoanMart sales representative will converse with you about the loan retrieval process with LoanMart and one of their respected partners. Get Started Today!