Title Loan on Your Mercedes-Benz SL Class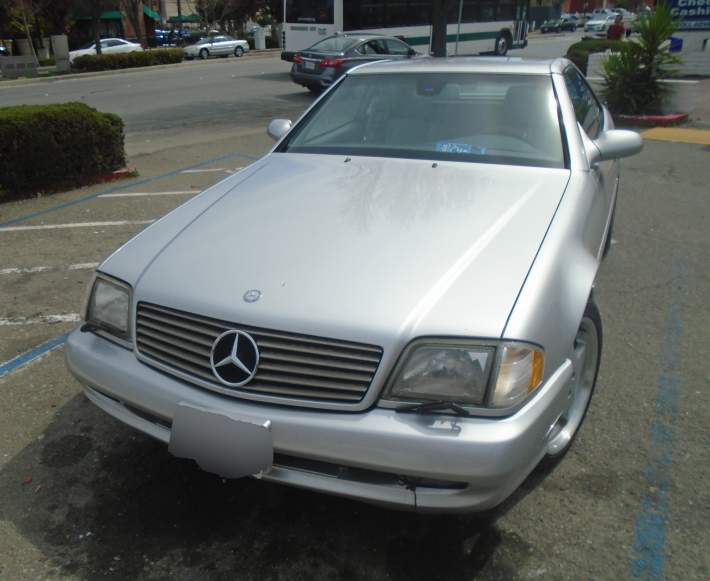 The average auto title loan amount from LoanMart on a Mercedes SL Class with an average mileage amount of 71,937 on the odometer is $14,9881. Below is a chart of the Mercedes SL Class by year and by its averages.
| | | | | |
| --- | --- | --- | --- | --- |
| Make | Model | Year | Avg. Mileage | Avg. Loan |
| Mercedes-Benz | SL Class | 2004 | 120,569 | $5,846 |
| Mercedes-Benz | SL Class | 2005 | 62,258 | $12,458 |
| Mercedes-Benz | SL Class | 2006 | 65,200 | $9,050 |
| Mercedes-Benz | SL Class | 2007 | 94,431 | $3,000 |
| Mercedes-Benz | SL Class | 2012 | 44,167 | $23,577 |
| Mercedes-Benz | SL Class | 2013 | 45,000 | $36,000 |
Between 2012 and 2013, the Mercedes-Benz SL Class fetches a high loan amount value of over $20,0001 on average, which is enough to provide plenty of uses, such as taking care of bills or debts that you may need to pay off. But remember, LoanMart looks at other factors like vehicle condition or alterations when looking at how much one gets from their vehicle's value overall.
The Mercedes-Benz SL Class really brings style and luxury in one whole package, which is why its no surprise that you own one! The SL Class offers high-end seating and interior features, as well as speed and efficiency. When it comes to luxury vehicles and high-end SUVs, the Mercedes-Benz SL offers plenty of great features and a fun driving experience.
It would be hard to lose that driving experience over mounting debt or difficult financial burdens. But most people believe that selling their vehicle is the best way to get funding that they lack to pay off any emergencies or bills. That's not the only option you could take!
With an auto title loan from LoanMart, you may be able to get funding that you need thanks to the title of your vehicle1. As your lien holder, we could get you a loan and get you that funding quick1. But remember, you can still drive your vehicle while you make your monthly payments on time. That's right!
But that's not all. Applying for an auto title loan could get you:
7 days a week, customer service lines- Allow you to get your questions answered when it comes to an auto title loan.
Loan repayments are typically under a short term- This term can range from 12 to 48 months1.
Fast funding- You could get funding in as little as one business day3.
Don't delay if you think your SL Class can get you the funding you need. Contact 800LoanMart via the Chat Now feature or call directly at 1-877-787-4923 today!