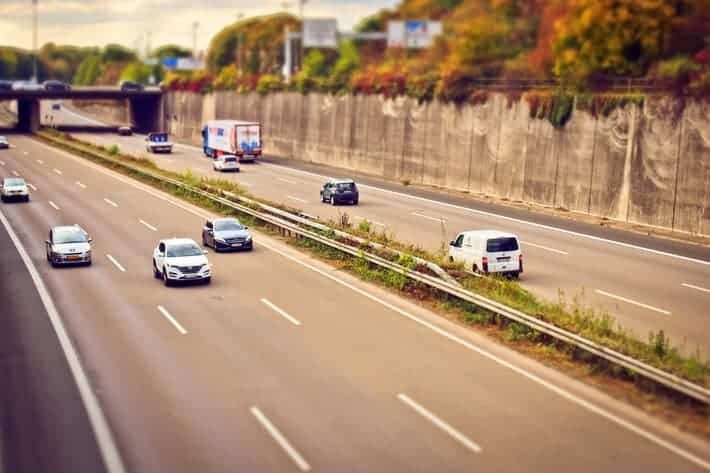 Do I Need a Driver's License for a Title Loan in Victoria, Texas?
Financial struggles can get the best of anyone. When an unexpected bill hits, it's normal to feel anxious. When this happens, a title loan might be a good way for you to take back control of your finances. However, you might be a bit hesitant to do so if you lack a driver's license.
Title loans serviced by LoanMart offer eligible borrowers quick emergency funds in Victoria, Texas–even those who do not have a driver's license1.
Is a Driver's License Necessary to Get a Title Loan in Victoria, Texas?
When you want to get a title loan in Victoria, Texas, having a driver's license is not required by most lenders. However, you will still need to show some form of valid government-issued identification, like a state ID or a passport.
Benefits That Set Title Loans Apart in Victoria, Texas
Title loans serviced by LoanMart are not like other title loans. Unlike them, Victoria residents could be eligible for many desirable benefits if they get approved for a title loan serviced by LoanMart.
Such amazing benefits could include:
Being able to choose how you would like to receive your approved title loan money
Receive personalized terms that are manageable for your financial situation
Borrowers in need of more funding could apply while repaying an existing loan
Those with financed vehicles or pre-existing loans may still qualify for funding1
Even with bad credit, eligibility for a title loan serviced by LoanMart could still happen for you1
The interest rates stay competitive with title loans serviced by LoanMart
Honesty and transparency are to be expected throughout the loan process
Part of what distinguishes title loans serviced by LoanMart is the incredible flexibility
Expect no hidden fees or pre-payment penalties
What Documents Victoria Residents Should Prepare in Texas
Before applying to get funding through a title loan serviced by LoanMart, Texans living in Victoria should get some of these documents ready:
A valid vehicle title in your name
An up to date government-issued photo ID (driver's license, state ID, or passport)
Personal/professional references
Proof of residence (rent or mortgage statements, utility bills, etc.)
Proof of income (recent bank statements, pay stubs, tax documents, etc.)
Photographs of your vehicle (including odometer and VIN)
Uses Victoria, Texas Residents Might Make of a Title Loan
When you apply for a title loan serviced by LoanMart, there all sorts of unexpected financial emergencies you could take care of.
Some common ways Victoria, Texas residents have used their title loan funds include:
Relief from debt that has piled up over the years
Making sure the rent or mortgage payment is made on time
Paying off anything you owe for outstanding legal fees
Making sure your furry four-legged friend gets the medical treatment they need
Getting repairs and other improvements made to your house
Repairing or doing vital maintenance on your personal vehicle
Having the funding you need to pay for the funeral of a loved one
Paying for the debt you have acquired from getting medical treatment
Get Title Loan Funds in Victoria, Texas Through MoneyGram!
If you qualify to get funded through a title loan serviced by LoanMart in Victoria, Texas, there are numerous convenient and quick ways you can be funded.
Some of these methods for loan retrieval include:
Check sent in the mail
Money transfer
Direct deposit
Getting your title loan funds in Victoria, Texas is even more convenient now, because you can easily pick up your approved funds at your closest MoneyGram store!
Apply in Victoria, Texas Today for Financial Relief with a Title Loan!
If you have been struggling with your finances lately, you could have access to a quick and convenient way to solve your problems in Victoria, Texas.
By applying today for a title loan serviced by LoanMart, you could be rid of your financial anxieties in as little as one business day1!