How to Borrow Money in California When You Can't Leave Your House
As a result of the current pandemic of COVID-19, money is getting tight for most if not all Americans; in California and beyond. This can cause a lot of financial stress as the bills continue to pile up, and your bank account starts to dwindle. As unemployment is on the rise, many Americans are turning towards borrowing money as a solution. This can be an issue, however, as many banks are not open to the public during the shelter in place order. While banks are generally the go-to when it comes to funding, you can still borrow money, even if you can't leave your house right now!
Reach out to Friends and Family in California
If money is tight and bills are piling up, one of the options available to you is to reach out to your trusted loved ones. Your friends and family might be able to help you financially, even if you can't leave your house. Reach out to them and see if they would be willing to lend you cash during this hard time. However, they can only do so if you are comfortable with sharing your personal information about your finances. Borrowing money can change relationships, and it is one thing to keep in mind before asking for financial help. If you are willing to take the risk, it might be a good option for you.
Cash Advance from Credit Card in California
A fast way to borrow money without leaving your home is to ask your credit card provider for a cash advance. A cash advance is simply a way to "buy cash" with your credit card. Think of it as a short-term loan through your credit card provider. This means borrowing from your readily available credit, and the benefit of choosing this method is that you won't need to wait for approval if you have already qualified for the card. One of the drawbacks, however, is that your cash advance from a credit provider will be subjected to the same interest rates as a regular purchase with your credit card which can be high.
Take Out a Title Loan in California
Another way to borrow money in Cali when you can't leave your house is through a title loan! One of the benefits of choosing a title loan is that the application can be completed entirely online, without the need for face-to-face contact.
Without leaving your couch, you'll be able to get started on placing a loan inquiry through an online form. Simply get your documents together and begin your journey to get quick cash without leaving your home!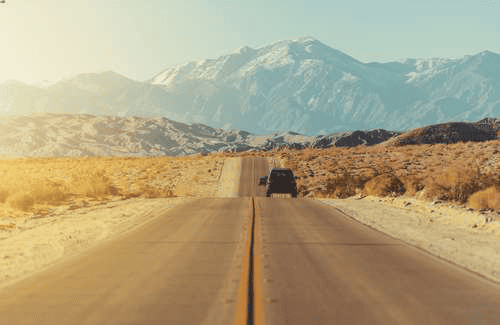 What is the California Loan Impound Disclosure and Waiver?
In the state of California, there is a document that's called the "California Loan Impound Disclosure and Waiver" that you need to know about. What is the "California Impound Disclosure and Waiver" and how does it affect your ability to get a car title loan?
The California loan impound waiver and disclosure is a document required by the state of California that allows the lender to require an impound account. An impound account is also referred to as an escrow account. The document says that the Lender may establish an impound account. The document is a disclosure for all California loans. The document states that the lender will pay interest on money deposited into the impound account as required by law. Certain conditions may apply and if the loan does not meet the conditions as outlined in the document, the borrower may not require establishing an impound account.
Do You Need to Get a Waiver in California?
It's a part of California law as far as lending laws go. California has many regulations when it comes to lending and it makes lending safer for everyone. It assures the lender and the borrower are protected and everyone is getting paid, fairly.
Escrow waivers are made so that lenders may waive escrow requirements for a borrower, provided that the conditions of the waver remain in the legal documents. While this means you, the borrower, do not need to set of an escrow account, this also means you are liable for any payments that the escrow would cover. Do you need the waiver if you have a clear title? Even if you have a clear title, you still have expenses you would pay if the title were in your name, such as insurance and taxes. Even if you decline having an impound account set up, you still need the waiver because you need to show that you are electing to pass on an escrow account and you were notified about the waiver.
While this sounds complicated, it really isn't. It's just letting the lender know that you take responsibility for any outside payments you might still have on the car, such as insurance or taxes.
Can I Get a Title Loan with My Motorcycle in California
When you find yourself saddled with an unexpected expense you may consider using a title loan to get the money you need to cover it. If you have a motorcycle, you may also be wondering if you can use it for your title loan. Motorcycle owners with qualifying titles may be able to use them for a title loan1. You'll need many of the same things for a title loan with a motorcycle as you would for a car.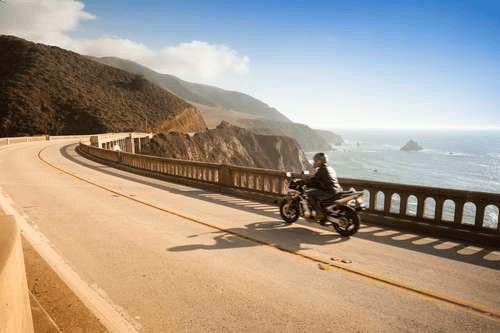 What Documents Do I Need for a Title Loan in California?
There are a number of different documents you'll need for a title loan in California, such as:
Qualifying title for the car/motorcycle in your name
Proof of residence
Proof of income
Photos of the car or motorcycle
Government-issued photo ID (driver's license, US passport, or state ID)
How Much Money Can I Get with a Title Loan in California?
The amount of money you may be able to borrow with a title loan in California depends on a couple of different things1:
Your monthly income
The equity in your vehicle
The greater the equity in your car and the greater your income, the more money you'll likely be able to borrow1.
Can I Keep My Car while Repaying a Title Loan in California?
Yes, when you work with title loans serviced by LoanMart you can keep and use your car as normal while you make your payments on time.
What's Considered Proof of Income for a Title Loan in California?
While it's not the only thing you can use, a recent pay stub is considered proof of income. If you don't have a recent pay stub, there are a number of other ways to show proof of income for a title loan1. For example:
Social Security statements
Bank statements
Workers' compensation letter
Tax returns
Disability payments
And more!
How Do I Get a Copy of My Motorcycle Title in California?
Your local Department of Motor Vehicles ("DMV") may be able to help you get a new copy of your title if you've lost it. Some may even be able to provide you with an expedited copy.
What Happens if I Default on My Motorcycle Title Loan in California?
If you default on your title loan, your vehicle may be repossessed. The exact process varies from state to state. Some states require that lenders send you a right to cure notice. This is to inform you that you have a limited amount of time to pay off the remaining balance of the loan. If you fail to do so within the time allotted, your lender can have your car repossessed. Other states do not require a right to cure notice where the moment your loan goes into default, the lender can repossess your car. After the repossession, the vehicle can be auctioned off so the loan company can recoup the loan money.
Depending on the state, they may be able to continue to pursue borrowers if the proceeds from the auction were insufficient to cover the outstanding debt. In other states, once the auction is complete the lender may no longer pursue the borrower. Finally, there are even states where the lender must return any surplus money raised beyond the balance of the loan back to the borrower.
Note that there are some lenders who help borrowers by taking steps to try and prevent defaults. For example, they may look at your unique financial situation and recommend loan terms that fit your circumstances.
Methods of Receiving Your Title Loan in California
The process of getting a title loan is very simple and pain-free. Once you provide all the necessary documents, your loan could be processed the same day3. No need to worry about long wait times! There are multiple money retrieval methods available to choose from.
Some ways you can get your money include:
Mailed Check
Automatic Electronic Deposits
In just a few clicks you can find out if you are eligible for a title loan to cover emergency needs in California1.

How Do I Get a Car Title Loan in California?
If you've decided to opt for a car title loan in California, you'll be able to benefit from the same streamlined application process that will allow you to potentially receive funding in as little as one business day3. If you have a car with a qualifying title in your name, you may be eligible for a car title loan1.
Easy ways you can get in touch. Choose whichever is most convenient for you:
Complete the online title loan questionnaire
Call 855-422-7412
Once you've decided the best way to get in touch, follow these steps to complete the approval process:
Inquire online or over the phone
Submit your important documents to your representative
Review your loan offer1
Because of the quick approval process, a title loan serviced by LoanMart is a great way to potentially get the money you need within a short period of time1.
Title Loan Payments in California
Making a title loan payment in person is simple and fast when you visit a convenient CCS or USA Checks Cashed payment location in California! To make your monthly installment, simply walk inside any CCS or USA Checks Cashed payment location during open hours. There, a helpful attendant will be able to walk you through the entire process of making your auto title loan payment.
While you are at your local CCS or USA Checks Cashed payment location, you also have the freedom to take advantage of other premium services such as cashing a check, conducting a money order, or even signing up for a personal prepaid debit card. Below is a list of additional services offered at the varying Continental Currency Services and USA Checks Cashed payment locations throughout the state of California.
Additional Services offered at Continental Currency Services Payment Locations in California: 
Check Cashing Services
Western Union Wire Services
Money Order Services
Sign-up for a Prepaid Debit Card
Additional Bill Payment Services
Foreign Currency Exchange
Extra Services offered at USA Checks Cashed Payment Locations in California: 
Check Cashing Services
Incomes Tax Refund Cash Checking Services
Business Check Cashing Services
DMV Registration
Sign-up for a Prepaid Debit Card
Exchange and Sell Gift Cards
Cash Disbursement Services
Money Order Services
Notary Services
Lottery Services
Postage, envelopes, Faxing/Copying Services
Bus/Transit Pass Sales
ATM Services