Huge portions of the American population are hesitant to apply for loans even when they could desperately use one. One of the main reasons is that they are convinced that they won't be approved based on their credit score.
While it is true that many loan types and lenders refuse to approve people with a subprime credit score. That is not the case for all lending products and lenders. It is definitely not the case for LoanMart!
With LoanMart, people with a wide variety of credit scores can be approved for car title loans every single day.1 This is because LoanMart takes many different aspects into account when reviewing your application, not just your credit score.1
How Do Title Loans with Bad Credit Work?
Before you can learn about your eligibility for title loans with bad credit, it is important to understand how they work. Title loans are secured installment loans that can offer a unique loan experience to qualified borrowers. Essentially, a title loan is where an individual is using their vehicle's title as collateral for cash. This type of loan allows a borrower to access their collateral's equity so they can turn it into funding!
A lien is placed on the vehicle title while the borrower is repaying the loan. This lien is removed once the loan has been repaid in full! Since a car title loan is a secured loan option, you may find that the approval process is more flexible than other lending options.1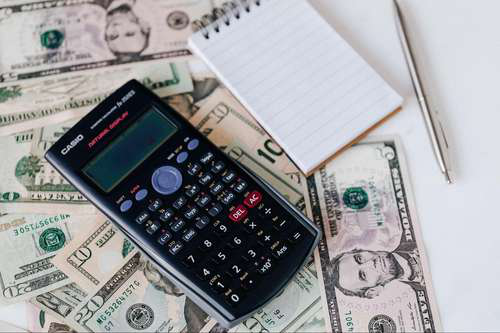 ---
Why Is Credit Such a Big Deal?
Have you ever wondered why is it that a singular number seems to have so much influence and power over every aspect of our financial lives? It can be incredibly frustrating to feel like you are being judged solely by a number that doesn't feel quite representative of your overall financial health. But the credit score system does exist for good reason.
The FICO credit scoring system was created to be a vital tool for lenders, leasers, and landlords to measure the amount of financial risk any given individual might pose. Each person's credit score is calculated with these five different categories:
Payment History – 35%
Credit Used – 30%
Age of Your Credit – 15%
Credit Variety – 10%
New Credit – 10%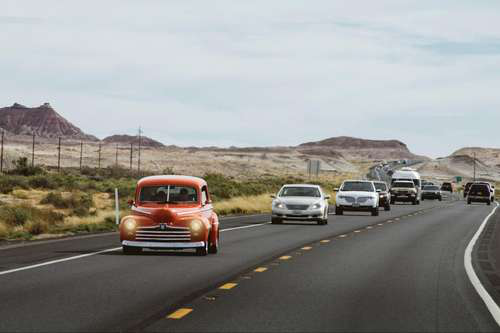 ---
What is a Bad Credit Score?
Your FICO score is calculated by a variety of factors. Payment history on your credit report shows if you make your payments on time, and if so, how often that is the case. Your credit utilization shows how much of your credit is used and how much you have borrowed. The age of your credit also matters as it shows how experienced you are as a borrower, and how many new accounts you have. Additionally, the variations of accounts you have matter. Some examples of variation are student loans, credit cards, or even a mortgage loan.
All of these details matter, as they are used to calculate your credit score. A credit score is used to determine how financially worthy you are for a loan. Typically, a bad credit score is a score below 670. The scale of a credit score is anywhere from 300-850. You want your credit score to be as high as it possibly can.
If your credit is not where you'd like it to be, you may have poor or bad credit. While you may not qualify for many traditional loan options with bad credit, don't sweat it just yet. There are alternative loan options like a title loan that can cater towards borrowers like you that do not have a strong credit history!
---
Can You Get Title Loans with Bad Credit?
While a lot of other personal loans require a pristine credit score, car title loans are a different story. Your credit score is not as vital to the qualification process for title loans because they are a secured loan, rather than an unsecured loan.
Title loans are secured by using the equity value found in your car as collateral for the amount borrowed! The security that the collateral offers can decrease the risk a bad credit score would pose to a lender. This means you may be approved for car title loans even with a poor credit score!1
Instead of just your credit, the two most important qualifying factors for car title loans are the value of your car and your ability to repay the loan. Both are easy to prove through LoanMart's easy car title loan approval process!1 You don't need to be perfect or have a perfect credit score to qualify for the cash you need to get back on your feet.1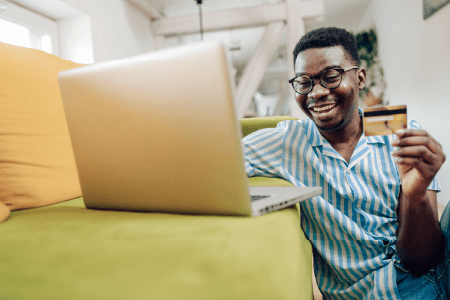 ---
Looking for Title Loans with Bad Credit? Here's What You Can Spend Your Cash On
If you are looking to apply for title loans with a bad credit history, you may wonder about what you can use your cash for. Everyone has a different financial situation and story. While you may not have the same financial needs as every individual that applies for a car title loan, you may find that you can spend your cash similarly after loan approval.
Some of the most common ways that an individual that qualifies for a title loan will spend their funds are:
To Pay for a Funeral or Wedding: Both ceremonies are expensive and can cost thousands of dollars. A title loan can be the perfect financial resource to use when you find yourself needing to cover either of these expenses.
Pay for Travel Expenses or a Vacation: Let's face it, life can be tough. If you need to get away and travel, you could use your title loan funds to do so.
Consolidate Debt: Are you overwhelmed with the amount of debt you currently have? You may be able to use a title loan to consolidate your credit card debt and may down one singular payment at a different interest rate. Many title loan borrowers find this is a helpful financial plan to pay down debt.
Pay for a Surgery or Pay a Medical Bill: In America, healthcare is expensive. If you do not have health insurance or have limited coverage, you may find it difficult to pay for a medical bill or necessary surgery. Luckily, a title loan can be used to cover these financial burdens when you have found yourself in a tough spot.
Home Renovations or Repairs: Whether you are looking to sell your home, or it just needs some TLC, a title loan can be used to cover the cost of these repairs or renovations. Products for these renovations have been rising in cost, so a title loan could be used in a financial emergency to cover a necessary repair. This could be things like a broken furnace or water damage from a burst pipe. You could even use your title loan funds to pay for a new backsplash in your kitchen!
Car Repairs: When your car breaks down, it is an issue. The majority of Americans use their vehicle as their main source of transportation. If you find yourself in that majority and your car breaks down, you may not have the funds necessary to repair it. Luckily, a title loan can come in handy in this situation.
---
What Will Happen to My Car After I Qualify for a Title Loan with Poor Credit?
If you are a vehicle owner in America, you likely belong to the majority of Americans that rely on their car to get where they need to be. Most Americans only use their vehicle as their primary means of transportation. Understandably, you want to know what will happen to your car after you are approved for a title loan with bad credit.
Fortunately, LoanMart understands that your vehicle is likely your main source of transportation. That's why qualified borrowers that make their payments on time can hold onto their keys and drive like its business as usual! No need to rely on ridesharing apps or friends to get you where you need to be if you are a responsible borrower.
---
The Process for Title Loans with Bad Credit
The approval process for a car title loan with LoanMart could not be any easier.1 All it takes is five simple steps that can be done within one single afternoon! You may be able to receive the funding that you need in as little as one business day!3
Follow these five steps to see if you qualify today:
Step 1: Give us some initial info
You can apply for a car title loan with LoanMart either online or in-person! To start, we'll ask you to provide us with some basic details about yourself, your finances, and your vehicle. There are the typical things we will ask for in the first step:
Name, date of birth, and your address
Email address
Your current monthly income
Social security number or individual taxpayer ID number
The year, make, model, mileage, and condition of your car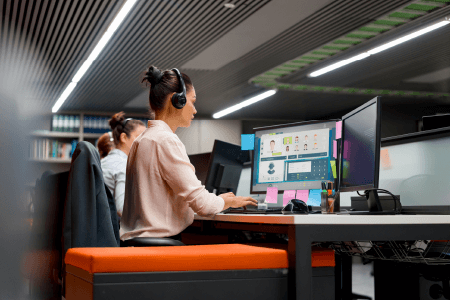 Filling out this form online at our homepage should only take you a few minutes and you'll hear from us very shortly after submitting it!3
Step 2: Get an estimate!
If you have been pre-approved, then a title loan agent from LoanMart will contact you and give you a quote on what you could get from a title loan. This estimate comes with no obligation and is completely free. If you're searching for title loans with bad credit, you may have options!
With no obligation, you can ask as many questions as you need to determine whether a title loan with LoanMart will be the right option for you at this time. We have title loan agents available to answer any and all questions you might have 7 days a week!
Step 3: Provide some documents
Once you have officially decided to proceed, you will be asked for a couple more documents that we will need in order to draw up your contract and move forward with the title loan.
These documents will confirm the information you provided in the first step as well as give us more details that we need to finalize your loan terms. The typical documents that your loan agent will request from you include:
A government issued photo ID
Proof of income
Proof of residence
Title of your car
A few references
If LoanMart needs any other particular documents, your loan agent will notify you!
Step 4: Send us some pictures of your car
For LoanMart, convenience is key- which means that you don't need to bring your car in-person for an inspection before you can receive your loan. You can simply send a few pictures taken with your mobile phone directly to us! It is possible to find title loans with bad credit online.
For clearer pictures, take them during the daytime with natural light. Be sure to get several from various angles so that LoanMart can confirm the overall condition of the car and verify all the information you've already provided us with!
Step 5: Sign your contract and get your funds!
After we have received all the documentation necessary, your contract will be drawn up for you to review if you are qualified for a loan. Make sure to look over it carefully and let us know if there are any issues you have.
You can sign your loan agreement either electronically or at a licensed location near you, depending on what is most convenient for you! Once you've signed, it's time to get your money. For your ease, LoanMart provides multiple options for obtaining your funds:
Electronic deposit
Paper check sent in the mail
In-person from a licensed location or participating store
Local MoneyGram location near you
It's easy to get funding quickly when you turn to LoanMart, even for those who have bad credit. Through car title loans, funding is possible in as little as one business day.3 Get started right awvagrantay to see if you qualify! Why wait to see if you can qualify for the cash you need?