Can I Refinance My Title Loan?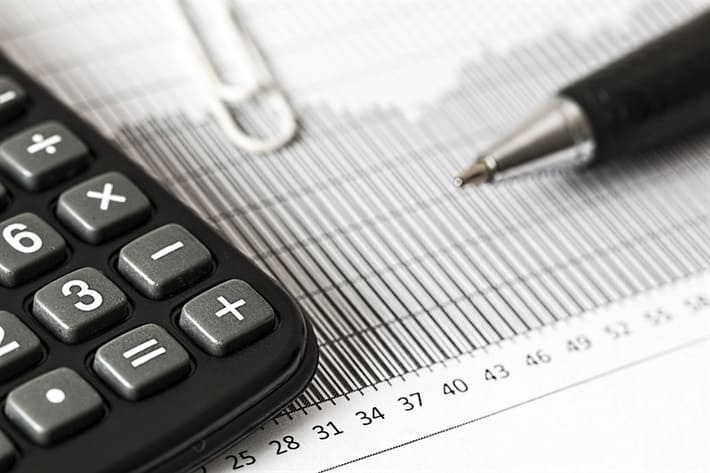 ---
When in the midst of a financial emergency, you may have obtained a title loan as quickly as possible. However, you may now realize that the title loan you obtained does not work with your budget or the terms are unreasonable.
"Can I refinance my title loan?" It may be possible! You don't have to tough it out with a bad title loan!
Borrowers choose to refinance for various reasons, such as:
Get Better Rates
Get Lower Monthly Payments
Get More Time to Pay Back the Loan
Get Better Customer Service
If your car has high mileage, you may wonder to yourself, "Who refinances cars with high mileage?" Title loans generally accept many types of cars as collateral, so even with high mileage, your car could qualify for refinancing.1
How Can I Refinance My Title Loan?
What exactly does it mean to refinance a title loan? Refinancing is the process of replacing a current loan debt with another in order to get different terms. You can choose to either refinance with your existing title loan lender or find another with flexible terms.
The process to refinance a title loan is similar to inquiring for a new one and could only take 3 steps:
Inquire for a Refinanced Title Loan
Submit Your Paperwork
Sign the New Title Loan Contract!
A portion of the money you are approved for will help take care of the remaining balance of your existing title loan. Once the details are squared away and the refinance process is complete, you can start repaying the title loan and enjoying your new terms.
Who Qualifies to Refinance a Car with High Mileage?
The value of your car and your income both play a large role in the qualification process. To qualify for refinancing, the car must have significant value and you must be able to repay the refinanced loan.
During the title loan process, the car is used as collateral to secure the loan. If a borrower is unable to repay the remainder of the loan, the car may be repossessed and sold at auction. For this reason, the car must have enough equity to qualify for funding.
Cars with high mileage may be just as valuable as a car with lower mileage. The value of a car is determined by a lot of factors, such as the make, model, style, year, current condition, and more. A 1966 Ford Mustang may be worth thousands more than a 2020 model simply because it is a classic car and therefore more valuable.
What Documents Do I Need to Refinance My Title Loan?
Once you decide to refinance your title loan, you will need to gather your documents in order to get started on the process. Luckily, you will typically be asked to provide the same documents you used to inquire for your current title loan.
Title Loan Agreement: In order to start the refinance process for a title loan, you must provide the original agreement. This paperwork will include all of the necessary details such as how much was originally borrowed and at what rate.
Photo Identification: To get any form of loan, you have to have a valid government-issued photo ID. To refinance a title loan, you can show a driver's license, state ID, military ID, passport, etc.
Proof of Residence: To demonstrate you reside in your current state, you can generally choose to show a title loan agent a credit card statement, lease agreement, phone bill, utility bill, etc.
Proof of Your Ability to Repay: To obtain a new title loan, you must show that you have enough money to make payments on time each month. For proof of your ability to repay, you can provide pay stubs, bank statements, invoices, tax returns, etc.
Car Title: The car title is used as collateral for the title loan, so it must be in your name.
In addition to providing the documents listed above, you will also need to go through a vehicle inspection during the refinance process for a car with high mileage. However, the convenience of online loans is that every step of the process can be done right from your home! Instead of driving your car to a store location, you can simply take pictures of your car and send them to a loan agent.
What Benefits Can I Get when I Refinance My Title Loan?
When you refinance a title loan, you could not only get new terms, but advantageous perks as well. Refinancing could offer qualified borrowers plenty of desirable benefits, such as:
Long Repayment Terms
When you refinance a title loan, you could get more time to pay back the title loan. With longer repayment terms, you can stress less and save more money each month.
Competitive Rates
Refinancing a title loan is a great choice if your current interest rate is insanely high. When you refinance a title loan, you could get competitive interest rates!
Low Monthly Payments
Title loans can be very overwhelming if the monthly payments are high. If you want low monthly payments, you could refinance the title loan to receive affordable payments!
Hidden fees can quickly rack up and leave the borrower overwhelmed with high bills. But when you refinance a title loan you could get a new contract with no hidden fees.
No Prepayment Penalties
Paying off the title loan early could save you money on interest however some title loans come with prepayment penalties. Refinancing could allow you to pay back the title loan on your own time and save money on penalty fees.
Can I Refinance My Title Loan Today?
If you are struggling to repay your current car loan or you simply want better terms that work with your finances, consider going through the refinance process. But who refinances cars with high mileage?
Title loans usually offer flexible qualification requirements, so you could still qualify to refinance a car with high mileage!1 If eligible, you could potentially look forward to competitive rates, affordable monthly payments, long repayment terms, and much more.
The title loan process only takes a few hassle-free steps, and could be completed the same day!1,3 You can start by one of three methods:
Send an email to customersupport@800loanmart.com
Call a loan agent over the phone at (855) 277-4847
You will be asked to provide your car specifications, such as the make, year, model, style, and current mileage. This information is used to estimate the current value of your car and your eligibility for a refinanced title loan.
If your car is worth enough money and has a sufficient amount of equity, your vehicle could be preapproved for a refinanced title loan.1 You will be asked by a title loan agent to submit your documents for verification and once your information is verified, you could be fully approved for a refinanced title loan!
Refinance an Auto Title Loan
Discover the stress and money you can save when you choose LoanMart for a new auto title loan, or for refinancing your current one. Or, if you're a current LoanMart customer, talk to us so we can try to make your auto title loan with us even better.
Perks at LoanMart
No prepayment penalties—pay off your loan as early as you want
No balloon payment
Competitive interest rates
Customer service available 7 days a week with extended hours
Online account access
A mobile app for Apple or Android devices
Customized loan terms
Keep driving your vehicle while paying the loan
We'll get to work right away to get you a better deal. You might be as little as 24 hours away from more peace of mind with a better auto title loan with LoanMart.