---
What is a Title Loan Calculator?
When it comes to traditional loans, your credit score and financial history are used to determine your eligibility and loan amount. However, title loans operate somewhat differently. Your vehicle plays a key role during the application process for a car title loan. Since the car will be used as collateral for the loan, its value is important.
While your credit history is still considered during the application process, it is not the focal point. Instead, when reviewing your loan application, title lenders will primarily use your car's equity and your income to determine how much you can be approved for.1
A title loan calculator can be a useful tool for you to take advantage of if you do not know whether your car has enough equity to qualify as collateral for a title loan! You can use LoanMart's online title loan calculator tool to obtain an estimate of your car's equity and a quote, free of obligation.1
The total amount of money you can acquire through a car title loan will largely depend on the market value of the vehicle that you intend to use as collateral.
Potential borrowers can use the online title loan calculator to get a title loan estimate in minutes!1 3
This car title loan estimate calculator can be a game changer for those looking for emergency funding!3 Just plug in your information, and the calculator does the hard work for you.
How Can I Find the Equity in My Car?
So, how can you find the equity in your car? In simple terms, vehicle equity is the difference between the value of the car and the amount owed on it. Positive equity occurs when a vehicle is worth more than what is owed on it. A vehicle owner can determine if they have positive or negative equity in their vehicle by subtracting what they owe from its market value. Typically, if an individual has paid off their car loan and owes nothing, the vehicle equity would be equal to the car's current market value.
Not sure if your car has positive equity? Just use the title loan calculator to get a car equity estimate and pre-approval for a title loan in minutes!1 3 All you need to do to use this tool is simply enter the basic information about your car into the form.
Looking to qualify for a title loan serviced by LoanMart? Just fill out this pre-qualification form or call 855-277-4847 to speak directly with a title loan agent.1
Here's an Example of How Equity Works:
Let's take a 2013 Dodge Charger SXT. The Kelley Blue Book says the value around $10,000. That number is based on its make, model, style, current condition and mileage. If the car owner still owes $5,000 and their lender charges a $100 payout fee, the equity in the Dodge Charger is around $4,900 after subtracting the two numbers.
How Can I Use the Title Loan Calculator to Receive a Loan Value Estimate?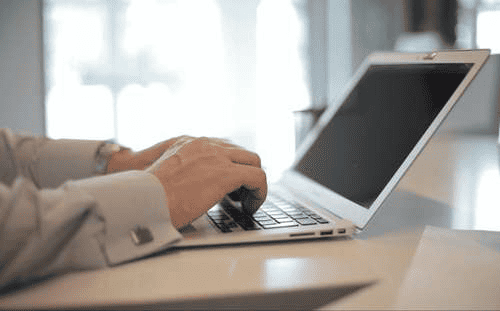 Call Our Team
Take the first step and call our toll-free hotline to speak with a specialist.
You can access the title loan calculator on the LoanMart website from a computer, smartphone, or any handheld device that can access the internet. From there, you can quickly calculate your potential loan amount by submitting a few details:1
State of Residence
Car Make
Car Model
Car Style
Current Car Mileage
Once all this information is submitted, qualified applicants can receive a title loan estimate on the spot! You can move forward with the application for a title loan serviced by LoanMart by speaking with a title loan agent. Just call 855-277-4847 to learn more!1
Can I Pay My Car Title Loan Early?
Yes, generally, you can repay your title loan early. However, some title lenders will charge prepayment penalties. The loan agreement should clearly state whether you will be charged a fee if you repay the money early. Lenders may charge prepayment penalties to compensate for the interest they would have earned if the borrower had continued to make payments according to the original loan terms.
With a title loan serviced by LoanMart, there are no prepayment penalties or hidden fees, and you can pay the money back as quickly as you are able to.5 Ultimately, the decision to pay off a loan early is a personal one that depends on your individual circumstances and financial goals.
How Can I Pay Off My Car Title Loan?
LoanMart can offer several convenient payment methods if you are approved for a title loan:
Set Up Automatic Payments:
Automatic electronic payments can be set up so that your monthly payment is withdrawn from your bank account every month on or before the due date. Then, you will not have to worry about forgetting to make a payment and receiving a late fee! Additionally, you will not have to worry about logging on every time you need to make a payment.
Send a Check in the Mail:
Not everyone is comfortable with paying their bills electronically. You can mail your monthly title loan payment using certified funds or a check. Make sure you give the mail enough time to arrive, so you can avoid paying a late fee!
Visit a Participating Money Transfer Location in Your Area:
You can also choose to pay your loan back in person at a participating money transfer location in your area!
Pay by Phone:
You can also pay by phone by using payment card. We have a private and secure system, so you won't have to worry about fraud.
Pay Online with My Account:
If you're a little skeptical about setting up an automatic payment with your checking account, you can use your online account with LoanMart to make your payments every month. Just log on when you are ready to make your payment and use your checking account as your desired payment method.
Pay with the App:
Make sure you download the LoanMart app! It can be used to keep track of your monthly payments, view your account history, and check on how much money you owe over time. You can pay your monthly payment on the go whether you're at work, on vacation, or just sitting at home. No need to break out the computer or laptop!
What Are the Benefits of Using a Title Loan Calculator?
Applying for a title loan serviced by LoanMart and using the car title loan estimate calculator can be advantageous for many reasons! Some of the advantages include the following:1
Quick Funding:
Applying for an auto title loan serviced by LoanMart can take as little as five minutes with the car title loan calculator tool, and eligible borrowers may receive funding as quickly as one business day! 1 3
Superior Customer Service:
The knowledgeable title loan agents at LoanMart can offer assistance when you need it most! You can apply for a title loan any day of the week and expect a response in one business day or less.3
Online Accessibility:
One of the most significant benefits of the title loan calculator is that you can access it online! You do not need to go anywhere to use this helpful tool to obtain a loan quote and an estimate of your vehicle's equity, free of obligation.1
Where Can I Get a Title Loan After Learning How to Use the Title Loan Calculator?
Before applying for a car title loan serviced by LoanMart, you should make sure that you meet the initial requirements, which include the following:1
Be an Adult at Least 18 Years of Age or Older
Have a Car Title in Your Name
Be Able to Show Proof of Income and the Ability to Repay the Loan
If you submit your details in the car title loan calculator and are pre-approved, a title loan agent will then ask you to submit some documents to verify your information and vehicle ownership. You will need to provide the following documents:
A Valid Government or State-Issued Photo I.D.
Proof of Address
Proof of a Qualifying Vehicle Title in Your Name
Proof of Income
Recent Photos of the Vehicle
A Few References
You can conveniently submit these documents via email, text, or fax! With a title loan serviced by LoanMart, the final step is to find out if you are approved.1 If you are, then you can sign your loan agreement and choose how to collect your title loan funds! You can receive your money through direct deposit, a mailed check to your address, or collect it in person at a participating money transfer location.
If you need to access money quickly, auto title loans serviced by LoanMart could be the answer! Find out if you qualify for funding by using the title loan calculator today.1
Frequently Asked Questions:
What Does Car Equity Mean?
How Can I Find Out How Much Equity Is in My Vehicle?
Why Does Equity Matter During a Car Title Loan?
Will I Have Positive Equity if I'm Still Making Payments on My Car?
What Factors Can Affect Your Car's Value?