When you've hit a financial roadblock, it can seem like you are on your own. You may be struggling to get the cash you need, resorting to:
Pawning or Selling items,
Trying to Find a Second Job,
Turning to Friends or Family for Emergency Cash,
Or Even Creating an Online Fundraiser.
The truth is that these options may take time and effort. Thankfully, there are loan options available to help in your time of need.1 If you need to find loans for emergency cash, you may have more options than you think.
With loan options like LoanMart, you can choose a title loan to cover your expenses easily and conveniently.1
---
What Loans for Emergency Cash are Available?
In addition to title loans, there are other options available when you need loans for emergency cash. Now, if you're looking for a flexible approval process and loan terms that are convenient for you, you may not find them with all the lending options available to you. But, a title loan could meet those needs that you are looking for.1
If you are still wondering which loan option is best for you, take a look at the different loans to choose from and why a title loan might be the best choice:
1. Payday Loans
A payday loan is usually repaid within a short term. Typically, they come at a high cost. You might be given a loan amount of $500 or less, but it must typically be repaid with a single payment. Payday loans are meant to last a borrower in between paydays, so the loan term is anywhere from two weeks to 30 days depending on your lender and state. In some cases, the money that is owed can be taken directly from or paycheck, or another source of income, such as your Social Security Income.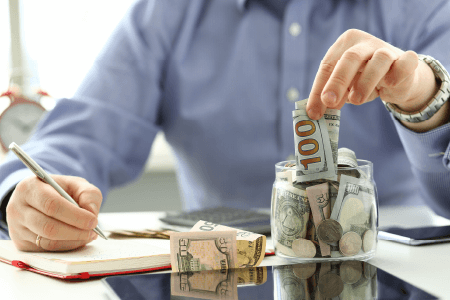 Unlike title loans, payday loans do not require collateral, which makes them unsecured. They could have hidden additional fees and high-interest rates that can make the repayment process difficult. For example, these fees can be origination fees, meaning that you are charged $10-$20 for every $100 that is borrowed. There are also late fees if you cannot afford your loan payments.
With a title loan from LoanMart, you may inquire about a loan term that is convenient for you.1 There are no hidden fees to be found.5
2. Personal Loans
A personal loan is often unsecured, and therefore tougher to get approval for. Since personal loans do not use collateral in the application process, eligibility for a loan is dependent on the borrower's income and credit background. While a personal loan can be a good loan option for someone that is confident with their credit score, it may not be the right option for a borrower that is not.
3. Credit Card Advances
If you have a credit card, one of your potential loan options could be a cash advance. If you have an available line of credit on your credit card, some providers will allow you to borrow from your credit line. The advantage of using your credit card as a loan for emergency cash is that you will not have to apply for a new loan if you already have a provider.
Since you would be using your credit card, there are four things to look out for:
Cash Advance Fees: Some cards charge flat fees when doing an advance, while others charge a percentage of the advance. The amount to owe differs with every credit card company, but it's usually between 3% to 5% depending on the amount being withdrawn.
ATM Fees: There may be a fee for when you withdraw money. These can range between $3 to $10.
The Amount That Can Be Withdrawn: Since you are using a credit card, you know that there is a certain amount they will lend you; this applies to what you can withdraw from it as well. You might not have enough room in your credit line to borrow cash.
Interest Rates: With a credit card cash advance, the cash that you borrow can have the same interest rate as a purchase with your card would. However, many credit card providers charge a higher rate on cash advances than on purchases. Credit card advances may help you with lending money, but with the interest rates, you could be in a lot of debt.
There are some positive things you can take from each loan, but not every loan option can be the right fit for you. With loan options like LoanMart, you may get a flexible approval process that is designed to help borrowers like you in a tough financial spot.1 If you have a qualifying vehicle and proof of income, it can be easier than you think to qualify for the help you need.1 Take advantage of a flexible and quick approval process through LoanMart today!1 3
---
What Do I Need to Qualify for Loans for Quick Cash in an Emergency?
With the previously mentioned loan options, there are some requirements that are tailored specifically to that loan. For example, you might need proof of your identity and address, as well as employer/income verification to qualify for a personal loan. While with a payday loan, the same income verification is required. This includes photo identification and an active bank account, prepaid card, or credit union account. Those can be a lot to give-but what are the general requirements for any loan?
Your Income: Proof of income is a very important part of any loan. A lender must be confident that you can afford to repay the loan. The documents you can use to provide proof of income can include: pay stubs, bank statements, tax returns, or a letter of employment from your employer. With title loans serviced by LoanMart, alternative forms of income can be accepted.
Collateral: Secured loan lenders will often ask for a form of collateral. The collateral is a valuable asset that the lender can use as protection when giving you a loan. Essentially, the collateral works to minimize the potential risk for a lender to lend to an individual without a strong credit history. If the borrower cannot pay back the loan, the lender can use the collateral to recoup the loss. Examples of collateral can be real estate, bonds, insurance policies, jewelry, and other assets. With a title loan, the vehicle's title would serve as collateral for the loan.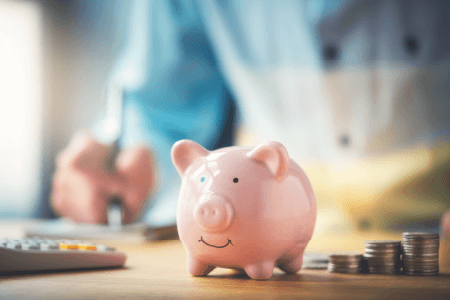 Credit Score and History: For many traditional loan options, a decent credit score is required to obtain eligibility for a loan. The reason is that they can determine if you could afford a loan payment each month without difficulty. Now, some lenders don't need you to have a perfect credit score, but the higher the score is, the more chances there may be for lower interest rates. If you have a lower score, you might still be eligible for a loan, but some loan agents can see you as a risk. With title loans, your credit may be considered, but it's not the most important factor in the inquiry process.1
Debt-to-income Ratio: A DTI is a measurement that lenders use to know how much of your income goes into paying off your monthly debt. This helps them determine if you can pay back the loan amount. If your DTI is under 36%, you're in a good range to qualify for a loan; in some instances, being up to 43% or 50% can still work if they believe you're very qualified.
There are requirements here that might not be suitable for every individual. If you do not meet the requirements for a traditional loan, you may think there are no loans for emergency cash available to you.
Not everyone can afford to meet these different requirements. With loan options like LoanMart, your income and collateral are the most important factors for loan eligibility. Get your cash in as little as one business day with a quick and easy approval process through LoanMart.1 3
---
Do I Need Perfect Credit to Apply for Title Loans for Emergency Cash?
With all these different loan options available, you may wonder what the best loan for emergency cash is. A title loan can offer an approval process that is convenient for you! It is designed to be fast and flexible, so you could get your money in as little as one business day.1 3
If you are not confident with where your credit is at, don't sweat it. You do not need to have a perfect credit score to apply for a car title loan.1 Your credit will often be considered, but it is not the focus of the approval process.1 Instead, your vehicle's value and your income will matter the most when you place a title loan inquiry online.
When inquiring about a title loan, your credit might go through what is known as an inquiry check. This is what you can expect:
A Hard Inquiry Check: This type of credit check will happen once you are approved and want to proceed with your loan agreement. It can take off some points from your credit score, but the damage can be reduced with time and effort.
If you are concerned about your credit history, give a loan agent a call today to see if you can still qualify for the cash you need! Call 855-277-4847 to get connected with the experts at LoanMart.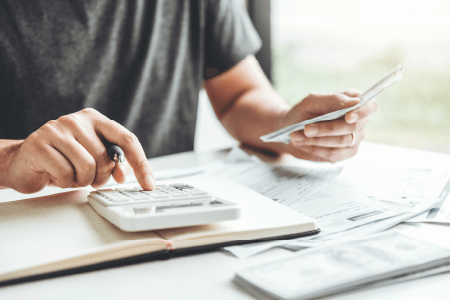 ---
How Fast Can I Get a Title Loan for Emergency Cash Online?
Finding loans for emergency cash can be tough if you have time constraints. For some traditional loan options, it could take days before an agent processes your information and makes a decision. It could take even more time if you are required to send all your documents manually through the mail, or worse, in person. This is not something you need when you want your money soon.
Luckily, loan options like LoanMart can save you the hassle by offering an online inquiry process!3 You can get started on your inquiry through the online form. Then, go ahead and submit your documents with the click of a button and a loan agent might reach you in no time at all!3
Qualified borrowers may receive their funds in as little as one business day!1
---
How Do I Apply for a Title Loan to Get Emergency Cash?
If you decided that a title loan is a right option for you, then it's time to get your money! There are many loans for emergency cash available, but title loans serviced by LoanMart could be the right option for you.
You can easily get started with just three simple steps1:
1. Click, Call, or Visit
There are several ways to inquire about a title loan online. This initial inquiry is a prequalifying step. You can always go online and submit a form. Or, give a loan agent a call at 855-277-4847. Agents are available for extended hours throughout the week to take your call! You may need your cash outside of the normal 9-5 hours, and LoanMart is here for you.1
2. Submit Your Documents
There are a few documents needed during the inquiry process to verify your information:
Photo ID
Proof of Income
Proof of Address
A title of your vehicle
Recent Photos of Your Car
A Few References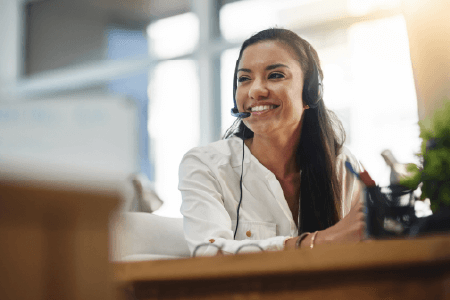 If you have any questions about the required documentats, let a representative from LoanMart help you out!
3. Get Your Money1
Once you're approved for a title loan and you have signed your paperwork, you can pay your loans back at a MoneyGram store in your area.
Take advantage of an easy, online approval process and get your money with a title loan today!1