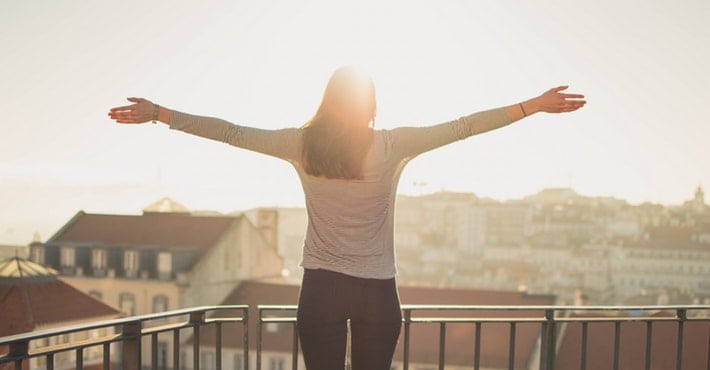 If you are looking for an alternative to a traditional bank loan, there are quite a few different options available in Murfreesboro, Tennessee.
Instead of a traditional loan, consider looking into a ChoiceCash Title Loan to obtain the emergency money that you need when you find yourself financially strapped and in need of monetary relief. Other alternative loan options include payday loans, pawn shop loans, and personal loans.
What is a ChoiceCash Title Loan?
A ChoiceCash Title Loan service by LoanMart is simply an approved title loan that is acquired when you use your car's title as collateral1. By using collateral, interest rates may be lower than with traditional bank loans that don't require an asset. Borrowers typically receive more flexibility and ease with a secured title loan.
ChoiceCash Title Loans could possibly offer lower interest rates, longer loan terms, and excellent customer service when you need help reestablishing your finances1.
ChoiceCash Title Loans are an alternative loan that is tailored to your unique financial situation and budget. To secure one of these loans, there are just a few simple requirements1.
What Other Types of Alternative Loans Exist?
While other types of loans besides ChoiceCash Title Loans exist, such as pawn shop loans, payday loans, and personal loans, they all generally come with extremely high rates and costly monthly payments.
On top of this, loan options like pawn shop loans offer very low loan amounts–on average around $150. This monetary amount isn't ideal when you're strapped for cash due to an unexpected bill or necessary expense.
The amount of interest and fees accrued will be dependent on the length of the loan term, and you will more than likely end up having to repay as soon as possible–payday loans generally offer 2 weeks for repayment. This can be unrealistic and not ideal when searching for a loan to get you out of a tight financial bind.
How Do I Qualify for a ChoiceCash Title Loan in Murfreesboro, Tennessee?
When you're looking to qualify for an alternative loan, such as a ChoiceCash Title Loan, there are a few steps to take and a few requirements to meet1.
Before applying for the loan, the few initial requirements are:
Be 18 years of age or older
Own a vehicle with the title in your name
Have a steady source of income every month
After meeting these initial requirements, there are a few documents you will need to provide so a loan agent can verify your information. These documents are more than likely just laying around on your desk.
To secure the loan and complete the inquiry process, you will need to have1:
A valid government-issued photo ID (such as your driver's license or state ID)
A paystub or bank statement to show proof of income
Proof of residency (such as recent mail with your address on it)
Qualifying title to your vehicle with your name on it
With these documents, ChoiceCash Title Loans may be able to get you started on the approval process1! A knowledgeable loan agent will use your provided information to generate the loan terms that could get you started on your way to financial freedom.
Eligible applicants in Murfreesboro, Tennessee could be approved in thirty minutes or less1! ChoiceCash Title Loans offer a fast and efficient process to get you on your way, and potentially get you the money that you need, when you need it.
Why Choose ChoiceCash Title Loans in Murfreesboro, Tennessee?
When you're looking for an alternative loan to help ease your financial situation, know that ChoiceCash Title Loans offer some of the most flexible loan options available with incredible benefits.
Longer Loan Terms
It's not unusual for most title loans in Murfreesboro to have very short loan terms, such as payday loans and pawn shop loans that typically offer 30-day repayment periods.
With ChoiceCash Title Loans, receive longer terms that work with your financial situation! This flexibility allows for a potentially better loan experience.
Borrowing More Money
After your approval with ChoiceCash Title Loans, you may find yourself in another financial bind, and in need of additional money. With ChoiceCash Loans, that may be an option for you1!
Unlike payday loans and pawn shop loans that would require you to settle your existing loan first, ChoiceCash Title Loans may potentially allow you to borrow more funds while repaying your original loan1.
No Hidden Fees
Through other competitive loan options, there is always the danger of unnecessary and harmful hidden fees that can leave your credit ruined. Through ChoiceCash Loans, there are no hidden fees to be mindful of.
Residents of Murfreesboro, Tennessee have the ability to take advantage of ChoiceCash Title Loans when they are in need of some financial assistance1.
With flexible loan options, longer loan terms, competitive rates, and the ability to get the cash you need fast1, ChoiceCash Title Loans may be the superior alternative loan option in Tennessee.
Get the money you deserve, when you need it1! Contact ChoiceCash Title Loans at (888) 742-7153 or apply online!
ChoiceCash Title Loans offer loan rewards that can leave more money in your pocket.2