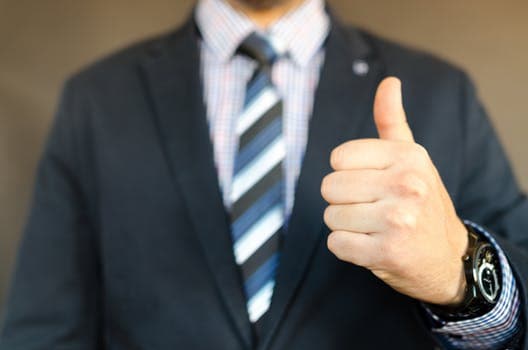 How Do I Begin the Approval Process for an Auto Title Loan?
It's easy! Start the process online by adding your details and submitting required documents. Getting an approval doesn't cost you anything. You can also visit a local participating store to get the process started.
At LoanMart, we have made the process of getting approved for an auto title loan easy and simple. You can easily start the approval process online. It's free and there are no obligations. The application process takes as little as 30 minutes, and you could be on your way to getting fast cash1.
There are many ways to get approved for an auto title loan.
We don't turn away customers who need financial support1.
We simply ask you to show a few documents for approval.
Are you ready to get the help you need with a car title loan? Great! Read on to see why and how title loans work!
Other requirements needed for the approval of an auto title loan are:
A car title in your name
Proof of residence
Proof of income and repayment ability
A valid driver's license or state – issued photo ID
Vehicle registration documents
How The Approval Process Works at LoanMart
Bring along your car title and show your ID as well as other documents. These will be verified by the LoanMart team.
The qualifying vehicle will also be assessed to determine its value. Once the value of the vehicle is approved, your documents are verified and if your vehicle qualifies, then your loan will be processed in less than 1 business day.3
The amount you get will depend on the value of the vehicle, ability to repay the loan and any state applicable laws within the loan limits.
To apply for an auto title loan with LoanMart, you must be 18 or older and have a car title bearing your name on it. You can then apply for a loan online or visit a participating store in your neighborhood.
When approved, your money will be wired through any means of payment that is convenient for you. You can also visit a Moneygram location or a participating store.
 You can use the money with no restrictions or monitoring from LoanMart.
The best part is you get to keep driving your car throughout the repayment period.
You can easily make regular payments as agreed upon receiving the loan online or through our mobile app. If you decide to pay off the entire amount early that's ok! We allow you to do so without charging any prepayment penalties.
Who Can be Approved for an Auto Title Loan at LoanMart?
Any person can apply and may qualify for a loan at LoanMart. If you know you have the required documents, don't hesitate to apply.
Are you looking for funds to pay for your emergency bills? LoanMart is the best option to help you pay off your bills when other options have failed. Our loans range from $1,500 on up depending on your state regulations and the vehicle that is being considered.  We also need to find out about your reliable sources of income. These could be:
Employment checks
Self-employment earnings
Pension on disability
Other retirement checks
………..and many other forms of benefits!
Method of Receiving Cash
Are you contemplating getting an auto title loan with LoanMart and don't have a bank account? Don't worry, we've got you covered. LoanMart can still approve you for a loan without a bank account1. We know that not all people have bank accounts with traditional institutions because of high management fees. That's why we have identified several ways to make it easy for our customers to receive and make payments. Here are several ways you can receive your money;
Visit our office and get money in person
MoneyGram
Mail payments to the pay center
Via online using the MyAccount tab
By phone with a credit card or a check
Automatic recurring payments
Interested in the auto title loan approval process with LoanMart? No problem, we will take you to the next level.
Here are Vehicles that are Approved for Auto Titles at LoanMart
At LoanMart, we accept all kinds of vehicles that are in good condition. However, the type of car determines the amount a customer can get. If you have a car without a clear title, and you are facing financial problems, we may still be able to approve you for the loan.
The amount of the car title loan varies depending on the make, model and manufacturer year of the car. A car that doesn't have any accident history stands a higher chance for approval. A lot of approval factors are actually more flexible based on the borrower's discretion. Here are some examples of the vehicle that can be approved for a loan.
Classics
Trucks
Motorcycles in some states
…and many more!
Features, Benefits and Advantages of LoanMart Products and Services
Here are some fun facts about LoanMart:
At LoanMart, car title loans are approved based on factors such as the equity value, ability to repay the loan and federal and state laws and regulations.
LoanMart is a highly reputable lender for car titles in California. There are also numerous participating stores in every state.
LoanMart uses advanced technology and tools to make the loan application process easy and accurate. These devices include mobile apps, chat services on our site, and online account access, among others.
The paperwork is reviewed shortly before processing your auto title loan, and you will be able to receive cash in 1-3 working days.3
Get started with LoanMart today!