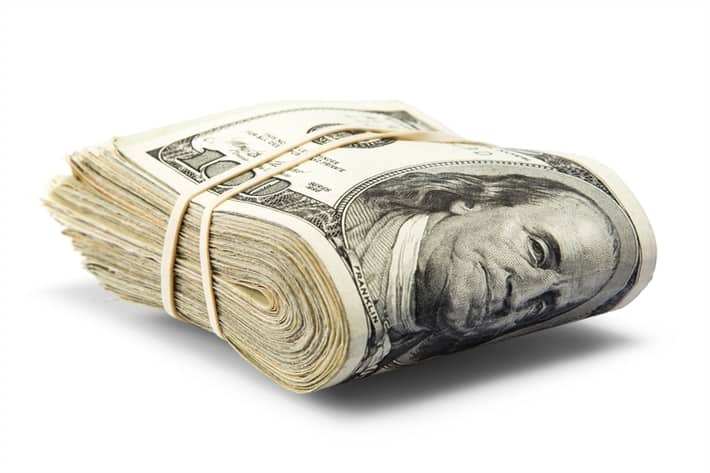 What are the Requirements to Get a Cash Loan?
Faced with a financial emergency and you need a cash loan? You might be wondering what the requirements are to get a cash loan. Luckily, when getting a cash loan with LoanMart, all we require is a clear-and-free car title and proof of income to qualify for our cash car title loans. Other requirements that you will need during the application process to prove your identity and vehicle ownership are:
Proof of car insurance
Vehicle registration
VIN, plate, and odometer
Pictures of the vehicle
Proof of residency
Valid identification
Personal references
Getting a Cash Loan with LoanMart
To get a cash loan with LoanMart, all you need to do is apply for a car title loan and you can get the fast cash you need the same day you apply upon approval1. Unlike traditional personal loans from banks, it won't take you weeks or even months to receive your funds and loan approval. In fact, most banks require information from you and stipulations that you may not be able to provide.
A traditional bank may ask for your credit history to approve you for a loan and determine how much money you can qualify for. With LoanMart, we don't use your credit to decide your approval or amount. In fact, to determine how much money LoanMart can give you, we consider:
the market value of your car
your ability to pay back your loan
Requirements for a Car Title Loan
As mentioned before, your initial qualification for your car title loans in Orlando or other qualifying cities will rely on the clear-and-free title of your vehicle as well as your proof of income. When we require a clear-and-free car title, this means your car title is in your name and does not have any holds or liens on it. Your proof of income can be documentation for any of the following approved sources of income:
Job
Pension plan
Social security benefits
Annuity/Child support checks
Court-appointed award
Inheritance
Worker's compensation
Disability
After you've submitted your application through our many options that we've provided, a LoanMart representative will contact you regarding a few more documents to verify your vehicle ownership as well as your identity.
Proof of Car Insurance
Your proof of insurance can be your policy card. LoanMart wants to ensure that your car has full coverage insurance. While LoanMart maintains the title of the vehicle, it is considered an asset and it needs to be protected by insurance. If it is wrecked and cannot be fixed, it loses value which means it can no longer be used as collateral.
Vehicle Registration
The registration allows us to verify that the car is registered within a state or the state you live in. This helps verify you are the legal owner. This must be your registration card.
VIN, Plate, and Odometer
Pictures of the VIN, Plate, and Odometer allow us to verify the value of the car. With the VIN and odometer, this verifies the model and year of the car, as well as the mileage, that you've provided is accurate and up to date.
Pictures of the Vehicle
Not only does this verify the existence of the car, but it also demonstrates any significant body damage that could affect the market value of the car, allowing LoanMart to give you an accurate loan amount. The pictures must be the front, back, and both sides of the vehicle.
Proof of Residency
Your proof can be any sort of mail or utility bill that's mailed to you in your name. The vehicle you own must be registered at your home. This helps verify for your identity and your ownership of the vehicle.
Valid identification
This could be a driver's license or state ID. This will be the main verification of your identity that you are indeed the person you say you are, and the owner of the vehicle.
Personal references
Your 4 personal references can vouch for your responsibility. These can be coworkers, employers, family members, etc. You will only need to provide their names and phone numbers.
Applying for Your Car Title Loan
Once you've collected all the required documents for your application, you can apply with a smooth and swift process. Our application process can be completed in three easy steps:
1. Apply
You have many different options for applying with LoanMart. While we have many locations across the US, we've made applying even easier by creating an online application that lets you apply from the convenience of your laptop, tablet, or even your phone. If you'd rather call a representative, you can apply over the phone at 855-422-7412.
2. Submit Documents
Your LoanMart representative will contact you about sending in all your required documents. You don't need to worry about faxing anything. Our online system allows you to take pictures of all the important documents and send them to your representative.
3. Collect Funds
After you've agreed to your loan amount and terms discussed with your LoanMart representative, you will be able to collect your funds! You have the option to stop in at any LoanMart participating location near you, MoneyGram location, or have the funds directly deposited into your account.
LoanMart is proud to offer an easy application process for our customers. We understand how tiring a financial burden can be, and we don't want to cause you any more stress with applying for a loan. That's why we've made is so easy for you to get your money, allowing you to get your funds the same day you apply as long as you submit everything on time.
No need to worry or stress about your financial difficulties anymore! Contact us today with any questions or concerns, or start your application now!