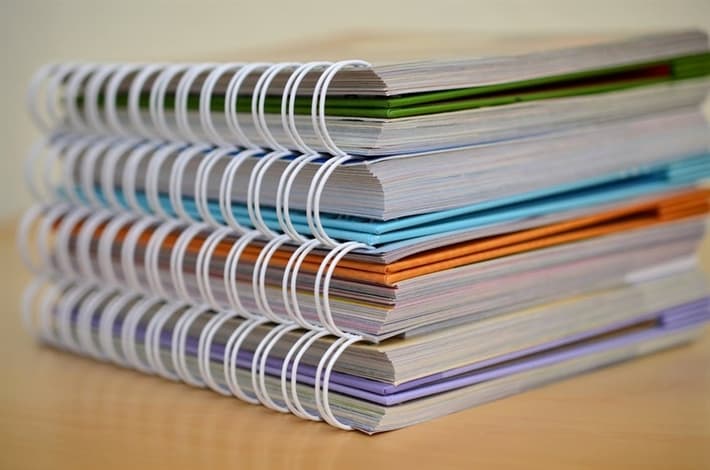 What Documents Do I Need for a Title Loan?
One of the most important documents you need to have in order to get an auto title loan with LoanMart is your vehicle title. A state-issued ID, proof of income, and proof of residence are also required for the application.
At LoanMart, you can get a loan using your auto title as collateral. We are open to all people who are in need of quick money as long as you provide a few documents1.
Other documents you need to provide to LoanMart in order to get an auto title loan include:
Identification documents: This may be a driver's license or state issued ID.
Residence documents
Financial documents: Paystubs or bank statements can be used to prove income.
A valid auto title in your name
Looking forward to getting an auto title loan? Here is what you need to know before obtaining an auto title loan with LoanMart.
It is important to have a driver's license to qualify for the loan at LoanMart. You can also provide your Social Security Number to verify your identity. If you don't have a driver's license, no problem! At LoanMart, we also accept  valid state issued ID cards and passports.
You will be required to provide proof of residence. LoanMart loans are not available in all states so knowing your state of residency will help to determine if we are the right lender for you. Your residency documents can help determine your qualification for the loan.
You will be required to provide financial documents to prove your income and ability to repay the loan. If you are not employed, you can still qualify for the loan. Retired people can provide pension, SSA or retirement account statements. Self-employed people can provide tax records and business financial documents.
Be prepared to provide the auto title in your name as proof of ownership. You may still qualify for the loan if your vehicle has not been paid off. LoanMart is a great option to get a loan to pay off the debt of your vehicle1.
LoanMart Is A Great Option for Title Loans
An auto title loan allows customers to use the title of their qualifying vehicle as collateral to acquire a loan. Title loans can be repaid in monthly installments. The good news is that if you pay your auto title loan off early, you will not be charged prepayment penalty fees. Once you get the title loan, we will place a lien on your qualifying vehicle's title. The borrower can continue to drive the vehicle while making regular monthly payments. When the title loan is repaid in full, we clear the lien on the vehicle title and return the title to the owner.
RECOMMENDED READING: Title loans in Fort Wayne
LoanMart is one of the best known auto title loan companies on the West Coast with competitive interest rates.
It is free to apply for a LoanMart title loan. The application forms are given to our clients with no initial obligations. Feel free to visit or contact our office to find out how much we can lend you before you decide to proceed with the application for title loans.
The title loan range is based on several factors, including the equity value of the vehicle and your ability to repay the loan.
We have a variety of interest rates and flexible payment options.
Need more reasons?
We offer title loans in an open and honest way. You can trust our team to do the evaluation for your vehicle to determine its value.
The procedure of evaluating and determining the equity of the vehicle is easy, fast and painless.
We don't discriminate against clients with a bad credit history.
How can LoanMart Serve You?
Our representatives will make sure that you get exceptional service. You can call us during normal business hours for information about title loans. Our repayment schedules range from 24 to 48 months, which is convenient and manageable for most consumers. In addition, at LoanMart prepayment penalties don't exist.
Get Started with our Easy Application
The application process is simple and quick with LoanMart. We assess the value of the vehicle and use it as collateral to apply for the LoanMart title loans. You can apply for the loan through your computer, tablet or smart device using our secure website.
Our LoanMart title loans application forms are available on our website. If you can't access the online application, you can provide the application information to one of our title loan agents over the phone within a minute. You can call at any time or click here to learn about Houston Title Loans.
Alternatively, you can decide to reach out to your nearest LoanMart participating store to apply for a loan. Friendly staff will walk you through all steps to make sure you get the necessary assistance. We invite you to apply for an auto title loan today!