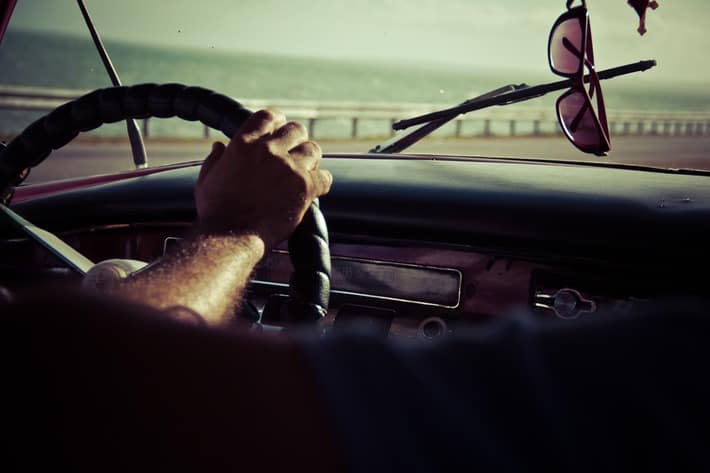 Best Way to Get Emergency Money in New Mexico
If a resident in New Mexico needs emergency money, there are a few ways they may be able to obtain money. When people need to borrow money they usually look to traditional loans. These types of loans can take anywhere from five to ten business days to process-which for many people is too long to wait, especially when an unexpected emergency comes up. When it comes to funding for an emergency, car title loans may be one of the best ways to obtain emergency money in most states across the U.S., including New Mexico.
Why Traditional Loans May Not Be the Best Option for Emergency Money in New Mexico
There are a few reasons why traditional loans may not be the best way to attain money during an emergency. One reason (already stated above) is that the traditional loan process can take five to ten business days. During this time, the lender determines eligibility and gives funding to the customer.
Traditional loans can have lengthy processes. This is mostly because traditional loan lenders do a thorough credit check. Another time-consuming factor that many people in an emergency may not want to deal with, is having to set up an appointment, and go in to see a lender. Traditional loans may not cover large loan amounts, and traditional loan lenders are selective with a potential borrower's credit history. So even if all that time for an appointment is set aside, a person may not even be eligible for the money.
Why Car Title Loans May Be the Best Option for Emergency Money in New Mexico
A Title loan from LoanMart may be the best option for those who are who are looking for emergency funding1. There are a few features about the way they work that make them good for emergencies:
Accessibility– Title loans may be more accessible for those who have no credit or poor credit history1.
Amount of Funds– Because a title loan's value largely comes from the value of a car, the borrower may get thousands in funding1.
Convenience– Depending on the lender, title loan inquiries can be done completely online.
Time Saved– The entire process of figuring out eligibility can take less than an hour. Eligible funding may be available the same or next business day1,3.
After considering all these factors, a resident of New Mexico may be thinking about looking into a title loan to fund their emergency. It is important to keep in mind that even though title loans offer convenience, they do come with higher interest rates than traditional loans. For many people, this is not a huge deterrent as title loan lenders will work with their borrowers to come up with a reasonable repayment plan which includes the amount borrowed, and the interest of the loan.
What Kinds of Emergencies can I use the Money from a Title Loan For?
Title loans across the United States, including New Mexico, offer the flexibility of using their funding for any type of unforeseen emergency. Here a few common emergencies that are covered by a title loan:
Weather Damage
Medical Bills
Pet Surgery
Home or Car Repairs
Family Emergencies
Legal Costs
Sometimes these costs can be expected and saved for, but for many Americans these scenarios come up unexpectedly. Unplanned disasters can be both financially and emotionally devastating. Finding the right funding can also mean all kinds of relief for many.
What Do I Need For a Title Loan in New Mexico?
In order to apply for funding with a title loan in New Mexico a person needs to have a few things:
A State-Issued Photo ID (driver's license, passport etc.)
Proof of Income (paystubs, bank statements, statements of income etc.)
Lien-Free Title
Some type of Vehicle Inspection (in person, online or through pictures)
Once a lender has all of this information, they can then determine eligibility. The value of the loan will come from the value of the car (based on age, mileage, make, model and condition), the borrower's income, and the borrower's ability to pay back the loan.
At Loan Mart, we are a title loan lender who can help New Mexico's residents get funding through a car title loan1. We make the process simple and quick by spacing it into three steps. To get started with us gives us a call at 1-877-787-4923, text 1-818-315-8741 or send us an email atcustomerservice@800loanmart.com.
If a resident of New Mexico is looking for emergency money, a title loan may fit their needs perfectly. Title loans can make funding fast and easy, two factors that are crucial during an emergency. The good news for New Mexico residents interested in these types of loans, is that title loans are allowed to operate in the state. There are many lenders out there, and as a borrower it is important to find a reputable one. It may also be helpful to know a little bit about the title loan process before applying.