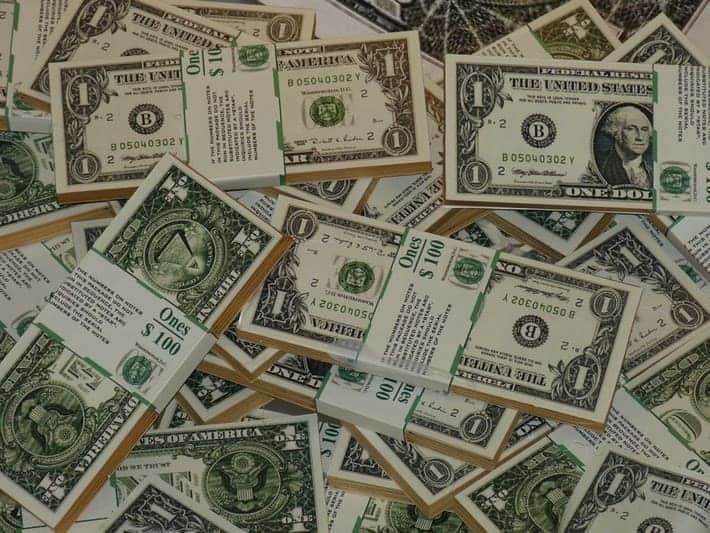 Sometimes when life gets stressful it can be easy for finances to get out of hand. Unfortunately, if you are not careful about your budget, you may find your bank account has gone into the negatives. While overdrawing from your bank account isn't something you want to get into the habit of doing, it's something you can fix, especially if you want fast cash from title loans.
To bring your bank account balance to a positive number, you could try:
Not making anymore purchases with your negative account
Balance your account so you know how much money you have
Put money back into your negative account as soon as possible
Speak with your bank about any possible mistakes or issues
Create a new way to spend and save your money
Now a way to put money back on your account is from title loans. But what are title loans? Title loans are fast and easy ways for emergency cash. With title loans from LoanMart, you can pay off whatever you need1. But before we talk title loans, here are a few tips on how you can get your bank account out of the negative and keep it out!
Refrain from making any more purchases using your overdrawn account
Until your bank account is back in the positive numbers, you should try your best to not use that specific account for making purchases for a while. Depending on which bank you have your account with, you may be charged an additional fee every time you make a purchase while your bank account is negative. Other banks may even charge you a fee per day while your bank account is negative, regardless of if you make any purchase using your account or not.
Balance your bank account so you don't go into the negatives again
If your bank account has been overdrawn, it might be because you didn't have a very good idea of how much money you had in your account in the first place. Sure, you can go to an ATM and see what your present balance is, but that isn't always an accurate representation of how much money you have. Automatic payments from bills could be scheduled to get taken from your account, or other purchases you made may not have gone through at the time when you were looking at your balance—all of these can lead you to believe you have more money in your bank account than you really do. When you think you have more money than you actually do, it can be extremely easy to over-purchase and cause your bank account to sink into the negatives.
Before you spend anymore money with your bank account, take a look at what your automatic payments are, and keep track of the purchases you have made in the past. This can give you a better look at how much money is actually in your bank account. From then on, keep track of your monetary transactions by hand—that way you can automatically deduct payments you know will be taken out in the future. Knowing exactly how much money is in your bank account can be a big help when it comes to not overdrawing from it.
Put money in your overdrawn bank account as soon as possible
If you have any money to spare in your savings account, it would be a wise idea to put some of that money in your overdrawn bank account. Not only may your bank charge fees for having an overdrawn bank account, but your credit may also take a hit for the worse. When you have a negative balance in your bank account, this is reflected in your credit. Having a higher credit score can help you in life when you are looking for loans, or credit cards, so you want to do what you can to keep your score as high as possible. Having a positive bank account balance, compared to a negative balance, is a definite way to help your overall credit improve over time.
Speak to your bank
If you have a negative bank account balance and don't know why—there may be an issue with your bank. Sometimes, banks charge their users a fee if their bank account is not above a certain amount, even if that amount is higher than zero! For example, sometimes banks charge a fee if a user has a bank account with less that $30 in it. The bank will keep deducting this fee, even after the bank account balance has reached zero. To avoid this confusion, speak to your bank and figure out just what kind of bank account you have.
Come up with a new money saving/spending system
If you find that your bank account has gone into the negatives, it might be time to rethink how you are spending and saving your money. Do you have a savings account? If not, you may want to start one so that if your account ever falls into the negatives again you have some money to fall back on. Do you always spend your entire paycheck when you get paid? If so, moving forward, try to limit the amount of money you spend to be just the essentials like housing or groceries. But also consider title loans from LoanMart.
Emergency cash from title loans can be fast and easy. You can find out more on title loan applications here, but also check out our awesome blog for some more tips on how to save money and live your best financial life, especially when using emergency cash for title loans!
Looking for a smart way to borrow some funding in Florida? ChoiceCash Title Loans make it easy for eligible residents of Florida to obtain funding that offers flexibility and convenience1.