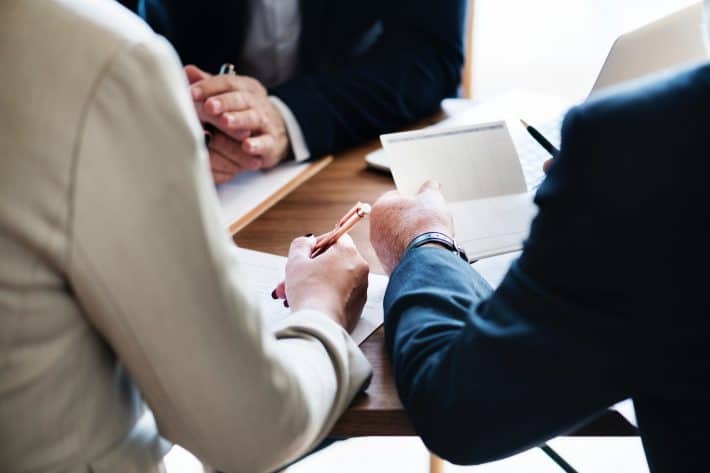 Depending on the situation, one may be able to get a car title loan in Kingman, even if their title is under a different name. However, one thing to consider is that we at LoanMart are not just a typical lender for a car title loan.
We understand that there are many different circumstances that may be involved when it comes to someone's title, and we are just a phone call away from helping eligible borrowers looking for a car title loan1.
But why would anyone ever have a different name on their title if they own the car? Here are just a few instances where the person's name may not be on the car's title:
When inheriting a vehicle (family, friend, etc.)
When receiving a gifted vehicle.
If the owner's name appears on the title, but so does someone else's name.
Although it may seem odd if a person's name is not on their car's title, it may be the case during these situations upon purchasing a vehicle. However, if one's name is on the title, but someone else's name is also there, the words between both the names could make a big difference!
In a title with two names, the words between them could be either "and", "and/or" and possibly just "or." An example of this is if the title read "John Doe and Jane Doe," which is different than if the title read "John Doe or Jane Doe."
In short, when the title says "and/or" or just "or" between the names for the title, this means that either party can use the title for a car title loan. However, if the word "and" is between the names for the title, then the car title loan must be made under both names to apply.
How to Get a Car Title Loan with a Different Name in Kingman
The main way in Kingman to inquire for a car title loan under a different name in the title, is to undergo a transfer process. By providing a few documents that are required in the state, the process may take up to a month before the owner's name could officially be placed on the title. Thankfully, that is most likely the only step required if one decides to get all the rest of that help from us at LoanMart.
From there, you may be able to use your qualified car title to use as collateral for a LoanMart car title loan1! It only takes a few minutes or less because LoanMart teams are familiar with requirements from most states, and we'd be happy to help residents in Kingman1.
With so many car title loan lenders in Kingman, we'd like to let residents know how a lender like LoanMart could offer convenient services through nearby participating stores, as well as online and over-the-phone services for those looking for possible car title loan options1.
LoanMart Wants to Help People Who Need a Car Title Loan in Kingman!
Since 2002, LoanMart has been a premier car title loan lender throughout the United States. Not to mention that anyone who fills out our online information inquiry form could get a free quote without any obligations1.
We also have a same-day approval processes, which means that the process for eligible borrowers in Kingman could happen in as little as one business day3. We at LoanMart have also developed advanced loan inquiry tools such as mobile apps, online account management and web chat portals for our current and potential Kingman borrowers.
And, as always, any of our current or prospective customs can choose to contact us whenever they need any clarification, or are just making an inquiry on a car title loan in Kingman.
As a matter of fact, it could take between 12-48 months to repay the car title loan with LoanMart. This gives most enough time to repay the loan comfortably. We at LoanMart also want to make a car title loan something that helps someone and we don't penalize anyone for deciding to pay off their loan early.
We also do our best to offer competitive interest rates because we understand that not many of our own customers come from varying types of financial backgrounds. That's why we have a flexible interest rate policy to accommodate for these customers with unique financial situations.
Here are the steps that one must take to possibly receive a car title loan from LoanMart. Submit all the information from the LoanMart online inquiry to get started (this could also be done over the phone or dropped off at a participating store).
The following documents will then be required to be approved for a LoanMart car title loan1:
A car title under the owner's name (remember, we are wiling to help anyone get their title out of that "different name")
Proof of residence
Proof of the ability to cover payments (also known as a proof of income, find out more about them here)
A valid government-issued photo ID (such as a driver's license or state-issued photo ID)
Several photos of the vehicle being used as collateral for the loan
Once approved, and once one accepts the funding that may be given to them, there are multiple ways to receive said car title loan funding:
Even with having a title under a different name, we are LoanMart are willing to go the extra mile to help1. If interested, call LoanMart today to see how we might be able to help with the transfer process, and to inquire about a LoanMart car title loan!