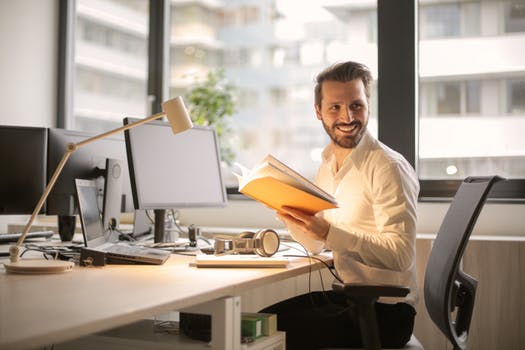 We at LoanMart always try to strive when helping our customers get the funding that they need in the quickest way possible1. A car title loan with LoanMart for residents in Kingman could give them the ability to do the following:
Get the money they need without having to fill out mountains of paperwork1
Get funding quickly1
Get funding that they need for emergency situations1
A car title loan is a secured loan that uses an item as collateral for the loan. In this case, that is the title of someone's vehicle.
With LoanMart, the equity of a vehicle and the ability to pay the loan back dictates how much one could qualify for in funding1. Without the title of the car, it completely defeats the purpose of the car title loan. In fact, it determines the initial qualification of a car title loan, especially since we need the proof that the vehicle belongs to the person looking to get the car title loan.
Without the title of the vehicle, there is nothing to use as collateral, thus no way to give a car title loan to begin with. However, if one lost their title or cannot find it, then perhaps they should consider getting a replacement for it.
We at LoanMart don't just want to get someone who inquires via our online inquiry on a car title loan in Kingman, we also want to help in understanding the process of getting another title if they do not have one on their vehicle.
For additional insight, prospective customers could also give us a call for an experienced LoanMart representative that could guide one through the process!
How to Get a Car Title Loan Without the Title in Kingman!
To put it simply, a car title is basically a legal document that proves the ownership of one's vehicle. It is typically given to the owner when they purchase their vehicle.
A car title is issued by every state's Department of Motor Vehicles ("DMV") or other department that may handle the motor vehicle registration. Like any lost or stolen documents (driver's license, credit card, etc.), obtaining a duplicate of the original car title is the best way of retrieving a title.
Unlike some processes, replacing a misplaced title for a new one is one of the easier things to do. It may take a little time, additional documents, and a small fee, but that's the step that one usually must take for a new title.
The first step of course is to contact one's local DMV of their state to know exactly what they need. In this case, we at LoanMart have made it easier for residents in Kingman to locate it here. Once they have the necessary materials, residents in Kingman must fill out the information correctly online.
Here are a few of the required documents one should expect when replacing their title:
Current & valid driver's license.
Proof of insurance.
Car registration (depending on the state).
Once that has been taken care of, expect to pay a fee for the new title. This fee may vary between states, from as small as $4 to as much as $95. Some states could possibly even charge additional fees on top of that.
Residents in Kingman could also check out directly from their local DMV how much the total cost will be to replace their car's title. Once the information for a replacement title had been completed the fee is paid, they will be able to receive their new title document via the mail. However, some may be able to print out the title for them at their location in person.
But now the prospective borrowers in Kingman have their title, they may be able to get a car title loan from LoanMart1! With our hard work and years of experience, we have a streamlined car title loan process that can be done in three steps!
Inquire, online or over the phone, through our inquiry form, and get a quote on the value of the car
Send further documentation and get approved1!
Collect the funding in whatever way works (in-person, online banking, MoneyGram location).
But what does one expect when choosing LoanMart as their lender for a car title loan in Kingman? We'd be happy to share that information with any prospective borrower!
Why Residents in Kingman Should Consider Getting a Car Title Loan with LoanMart
Now that we at LoanMart have shown fellow residents in Kingman why one cannot get a car title loan without a title, as well as helping somebody retrieve one if they lost it, we'd love to offer them a car title loan with benefits that they may take advantage if they meet our qualifications1.
Here are just a few to expect:
Get Money Fast1– Our loan approval process is simple! Once approved, we will make every effort to give out that funding as fast as possible—within as little as the next business day3.
Superior Customer Service- Our whole team is committed to making every customer and visitor's experience with LoanMart convenient. This is part of the reason we offer our car title loan inquiry online. It is possible to complete the entire loan process online from the comfort of one's home.
Professional Process- At LoanMart, we pride ourselves on being transparent for our current and future customers. We provide all the information upfront before one can sign to any agreement. Potential customers may freely decline the car title loan at any time before it is signed if they feel it's not the right option for them. Don't worry! We won't take it personally!
Competitive Rates- At LoanMart, we work hard to make sure our rates stay competitive for each customer. We'll also work with our customers to customize a payment plan that fits their financial situation1.
If anyone would like to consider a lender like LoanMart as their choice for a car title loan option in Kingman, then inquire through our online inquiry form or call us today!