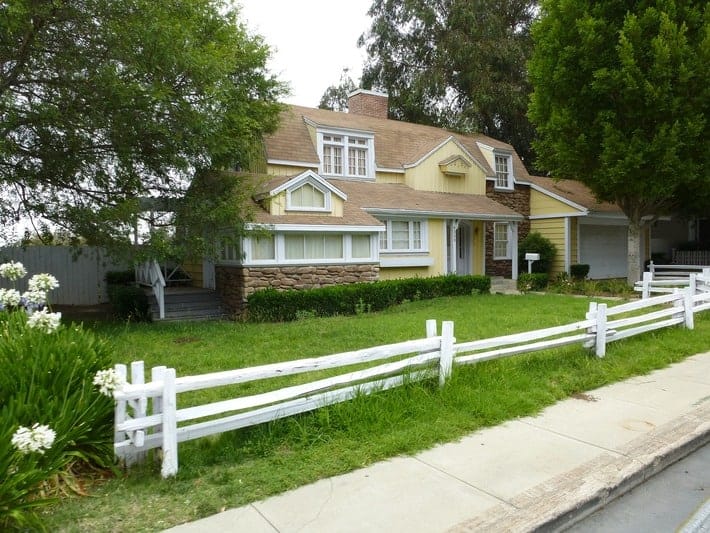 Whether it's a nursery for a newborn or a room for elderly care for a love one, home additions ride on several factors, and require several workers and architects to make it happen. After all, home additions are not as easy as breaking a wall and adding a room. Getting funded for a home edition doesn't have to require as much work as planning for one. Getting a car title loan is a simple and effective way to get a head start with emergency cash funding for your home editions.
So when you are budgeting for your addition, here are just a few things that add up to the costs of home additions:
Architectural services- This is usually 10-17% of home additions budget. The need for an architect is important for adapting the new room into your home, as well as keeping the style and structure consistent.
Excavation, demolition and site-preparation costs- Tending to vary in costs, but safely destroying a wall from your home and preparing the on-site foundation doesn't come cheap.
Concrete and foundation slabs- On average, concrete coverage is about $75 per cubic yard.
Support beams and roof trusses– Needed to integrate the home additions with the rest of the home's structure. On average, it costs between $15–$30 per square foot, which is depended on lumber charge and labor costs.
Roofing– A roof for the new home additions usually run for $80–$100 per square foot for asphalt shingles and galvanized metal flashing. Other roofing alternatives, like metal roofing, also tend to be pricier.
Installing vinyl siding and trim- Finished for the exterior of your home additions can cost an average of $7 per square foot.
Drywalling the ceiling and walls- Putting the finishes for the interior costs an average of $9.80 for each 4-foot by 8-foot sheet of drywall.
Insulation- On average, costs $2 per square foot.
Door(s)- Adding a door to your home additions will cost $175 or more depending on the style of door it is, and its material.
Adding windows- An average of $300–$700 per window installment.
Molding for ceilings—On average, molding would cost you $3 per foot.
Electrical wiring– Hiring an electrician can cost between $50–$100 per hour.
Flooring options- Depending on the flooring plan and type of flooring you choose here are just a few average costs that takes installation into account: ceramic tile ($1,640), carpeting ($1,490), laminate ($2,748), vinyl/linoleum ($1,185), natural stone tile ($1,826) or wood flooring ($4,396).
Ducts and vents- average cost for installing ducts and vents is $1,050.
Even before considering the room costs of your home additions, there are other needs to keep in mind:
Local government zoning restrictions: Be sure to contact your local government to ensure your home additions are possible and do not violate any zoning restrictions or specific rules that your area enforces for homes.
Up to code: For things like electrical wire or home foundations, be sure that you have the right documentation and certified professionals that will keep your home additions up to code.
Build out or up: Another choice in the matter is whether you will build above ground or extend outward from your home. Depending on your choice, costs and town rules will be different, but consulting with an architect on the cheaper choice is highly recommended.
But, how much will a single home addition cost you?
In this year's market, the national average to build a home addition is $42,270, according to Home Advisor.
With title loans, some of the costs can be lessened. But what are title loans? Title loans can be a fast way to get cash, and with LoanMart, you may be able to get them in as little as a single day3. But before we can tell you about title loans, let's look at additional costs in home additions.
Nursery Costs and Elderly Care for Home Additions
Even after the process of adding the room, creating it for a nursery or elderly care room only drum up more cash.
Nursery costs alone range from a few must haves:
Crib
Changing Table
Dresser
Glider
Waste basket
Carpeting
Lamps or lights
Shelf or additional storage furniture
Sheets
After finding the most affordable budget for your baby's room, here are some tips to think about when it comes to bringing down nursery costs.
Buy second hand: Places like thrift stores and Goodwill are great places to shop for things like nightlights, furniture and other baby necessities that will cut down on your nursery costs.
Don't hire a planner, DIY: Planners can overspend on your budget to create your "dream nursery," but there are tons of free online DIY sites that can help make your dreams and low nursery costs come true.
Convertible items: Cribs that can convert into a toddler bed or turning a changing table into a desk may be expensive in the beginning but save big on the long run.
Hand me downs: Check up with family to see if they still have your old, functional crib, or even toys and baby monitors lying around. Not only are you saving on nursery costs, but it's not costing you a dime either.
Be a saver: Do some serious saving by signing up as a Target member or other nursery-based store for the best deals for your budget.
What if your home additions were meant for an older family member? Elderly care is just as necessary and accommodating a room for the elderly can avoid accidents or other worries due to their conditions.
Here are just a few things that your home additions for the elderly should provide:
Mobility assistance: Whether it's a way to enter or exit their room, railings and other accommodations should allow for easy movement.
Bathroom-friendly: Perhaps you are adding a bathroom for the new room, be sure there are precautions and additional railings that could avoid potential slips.
Elderly care convenience: Simple items like a clock or pillow may be different for an elderly person with back problems or bad eyesight. Be sure to buy special types of accessories that are easy to use, and helpful for needs.
A watchful eye: For more intensive measures, perhaps accompanying their room with a surveillance camera or monitoring system is another part of elderly care that will bring peace of mind for you, and your loved ones.
Like nursey costs, elderly care can be just as expensive, and similar advice should be advised.
How to Save on Home Additions
Understand that home additions are a serious investment, and bargain prices for adding an entire room are hard to come by. However, one way of saving is by using the space you already own.
Home renovation may be less expensive than home additions and may shave off tons of expenses that are associated with home additions. No architect or other professionals are even necessary, it is DIY and accommodation that can easily be found online.
When in need of additional funding to pay for home additions, title loans can be a favorable option. Car title loans from LoanMart can be a great way to get essential funding without all the hassles that can come with traditional lenders1.
One of the best things about car title loans from LoanMart is that they may be fast and efficient. You could even receive your car title loan funding as soon as the next business day3!
Check out our application and see how you can use emergency money from a title loan to pay for home additions!