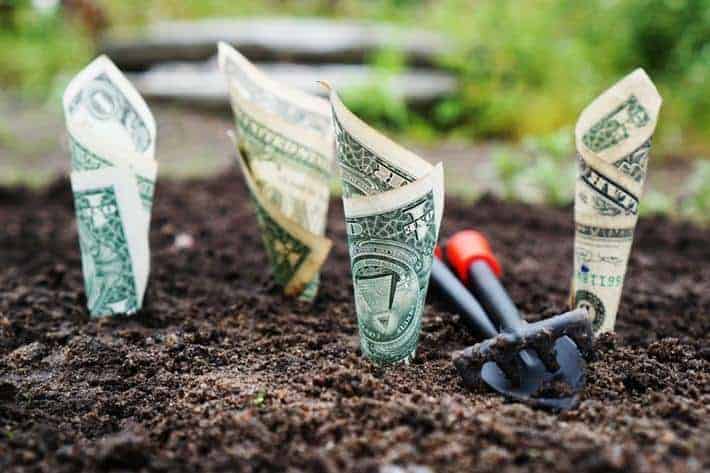 Starting a garden at home can be a great way to save money. What better way to cut costs on healthy fruits, veggies, and spices than to grow them in your own backyard? But in order to reap the benefits of having your own garden in your home, you have to invest in it a bit. Luckily for you LoanMart recommends title loans and other tips that can help with your garden.
Putting the money into starting your home garden now can end up saving you a ton in the long run. Getting a small loan to get started with your home garden can be a breath of difference. Having the right tools and supplies can really make your home garden bloom. It's alright to invest in new supplies if you want to make your home garden a substantial one.  Once you get started, all you have to do is keep it up and enjoy the beauty of your garden!
Different Kinds of Gardens You Can Start Easily at Home
The first step is to figure out what kind of garden you want. There are several to pick from. Different kinds of gardens have differing benefits and will require certain types of care in order for them to flourish. Think about what you want to get out of your garden and pick the best type that fits for you and what you want to get out of your garden.
Veggie garden – Since fruits grow on trees, you might want to start with vegetables first if you want to see results within a season. There are countless vegetables you can grow in a backyard garden:

Carrots
Cabbage
Cucumbers
Green beans
Zucchini
You also want to make sure you protect your garden. Put up a small gate around your vegetable garden to ward off unwanted animals in the night. However, nothing is foolproof—especially when it comes to hungry critters, so make sure you plant enough to compensate for a potential loss.
Vine garden – Certain types of foods, like tomatoes or grapes—grow on vines. Save some room in your backyard and grow some of your foods on a vine. You can have your vine grow on a fence, or you can purchase what is called a "climber," and grow your vines in a planters pot.
Herb/spices garden – You can grow most herbs and spices either outdoors in your garden, or you can even grow them inside your own home. It might actually be more convenient to grow your spices and herbs inside—and reduce the risk of them getting eaten by a curious rabbit in the night.
To grow herbs and spices in your home, pick a window that gets lots of sun. You can hang your plants from pots secured to the ceiling, or just place a planter on your windowsill.
Flower garden – If you're looking to start a garden that produces plants you can visually enjoy, a flower garden is probably the answer for you. Grow colorful flowers in your backyard and be welcomed by a wave of pleasing scents whenever you walk in your backyard or outdoor space. You can even grow a few flowers next to your vegetables or vines to make your garden both visually pleasing and edible as well!
Essential Supplies When It Comes to Having your Own In-House Garden
It takes just a few supplies to start your own garden at home, here are the essentials you will definitely need:
Seeds – In order to start any garden, you'll need seeds. The great thing about seeds is that you can purchase them almost anywhere. Places from your local planting store, to Walmart, to Amazon sellers on the internet sell seeds at reasonable prices. If you want to save money and know a friend with a garden, you can take some of the seeds out of the plants grown in their garden and see if they will take with your own home garden.
Basic tools (gloves, small shovel, hand rake, hoe, etc.) – If you want your garden to be organized, you will have to have the right tools to make it happen. Basically, any place you purchase your seeds, you can also buy some basic tools for your garden. If you really want to save money, you can try using your hands as your only tools—but it will most likely be much easier to just purchase a few basic tools.
How to Pay for Your Home Garden
Now you know the types of gardens you can have and what it takes to start them, but how are you going to pay for it all?
It isn't too expensive to start your own garden at home, but what if you just don't have any spare funds to contribute towards your home garden? Title loans could be a great way to get some fast and convenient funding for yourself, so you can start your own in-home garden.
But what are title loans? LoanMart has years of experience with title loans and can help you apply for title loans in as little as a single business day3. LoanMart is one of the best non-traditional lenders in the industry, with many participating stores across the entire nation.
Click here to learn more about getting a fantastic deal on title loans near your neighborhood!