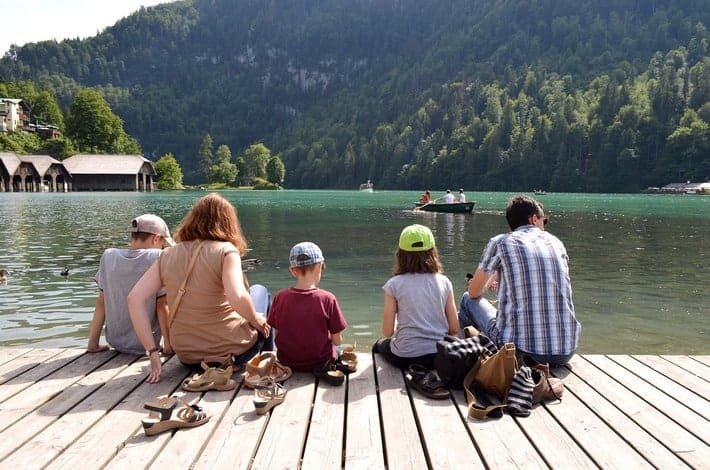 When making a swimming pool, there are four things to keep in mind, especially before hiring the work needed for its construction, or before you decided to pick up that shovel!
Blueprint: Measurements are important, whether for you or the workers who are helping make your swimming pool dreams come true! Keep documentation and initial pool plans so construction is kept consistent in what you want out of your swimming pool.
Zoning: Always be sure to read up on your neighborhood and city zoning laws and regulations for swimming pools. Some neighborhoods all-together do not allow homeowners to have swimming pools, especially if they have their own community pools for people to swim in.
Circulation: Whether it's electrical wiring or water flow, be sure to consult with field experts to ensure that your swimming pool does not interfere with the water and power systems of your own home.
Space: With the measurements and blueprints of your swimming pool, it be best to know its placement in your backyard and how it will affect other future endeavors. Always account for the space, as it's likely no going back once you have the pool built.
With the initial costs likely to be expensive, considering getting that extra cash from title loans. What are title loans? LoanMart has years of experience with title loans and may be able to help you get one fast1. But once you have done the pre-planning of your swimming pool and purchase and construction, it is time to decide on the biggest debate for swimming pools: in-ground or above-ground?
In-ground vs Above-Ground Swimming Pools?
Depending on your preferences or future building endeavors, there is plenty to be said for both swimming pool types, from their pros and cons they bring to the table. Let's start with the in-ground pool choice.
In-ground pool pros:
In-ground pools can take on any shape and can be as large or small as you want. Not to mention the additional features of a waterfall or mini-bar that most above-ground pools could usually not accommodate alone, especially when there is limited space available.
In-ground pools last long! They are usually refurbished every 25 years or so, with new tile and coping, plaster and equipment. Vinyl and Fiberglass inground pools also can last for decades!
In-ground are super customizable when compared to above-ground pools. Aside from what was mentioned above, In-ground pools can be built with negative edges or equipped with automatic pool covers or safety covers. They can even have shallow water tanning ledges, benches, and attached hot tubs. Whatever you can think of with a dream pool, you can pretty much do it with an in-ground pool.
While also lasting years longer than above-ground pools, in-ground pools are also very easy to clean most of the time.
In-ground pool cons:
Most in-ground pools tend to be a bit more expensive in terms of cleaning equipment, features, constructions and even when you are installing one yourself.
Depending on how you are installing it, in-ground pools can typically take six to eight weeks to construct.
Depending on the soil quality of your backyard, this could very much determine if the in-ground pool will be difficult or simple to construct, which doesn't tend to be a problem for most above-ground pools.
Safety is much more expensive for an in-ground pool because it's just easier to fall into one that could lead to drowning. Whether it's an additional gate, automatic cover or other types of safety measures, the in-ground pool will tend to have most pool owners on alert.
Now let's look at what the pros of an above-ground pool has to offer:
Most above-ground pools can be installed in less than a week, depending on DIY installation or pool builder services.
Above-ground pools are less expensive to install than in-ground pools.
Above-ground pools can be installed in a variety of areas and tend to take up less room in a backyard.
Safety and cleaning for most above-ground pools is manageable and mitigates any expensive lengths to ensure that the pool meets swimming pool regulation requirements that most in-ground pools tend to get flagged for.
Above-ground pool cons:
Not as malleable in shapes as in-ground pools but do come in a variety of sizes.
Extras for above-ground pools are limited, and costly. If you want a nice deck for your pool, expect to pay-up for extra costs on your construction budget and more space required to accommodate it. Other than that, lighting and heaters is all you have to play with when customizing an above-ground pool.
Maintenance for most above-ground pools are mixed. Permanent in-ground pools are harder to maintain but expect eventual leakage or damage if you live in more unpredictable weather conditions.
Your budget and wants from a pool may factor in your choice between the two, but either decision will require the following construction tips.
Swimming pool construction and add-ons
After deciding on your swimming pool of choice, what's next?
Here's the few steps you must take in building your swimming pool:
Step 1: Order the supplies. Whether online or in-store, swimming pool materials must all be gathered before anything can be dug or placed.
Step 2: Time to build. Always take account of how you are building your pool, or how the professionals build your pool. Better to ask questions and check the instructions of your kit rather than completely damage your own property.
Step 3: Time to fill! This is probably the last step of the pool construction, but it does not mean your swimming pool is safe to swim in!
Step 4: Cleaning and chemical time! After adding the water, your swimming pool must take time to properly function with the chemicals placed and pH levels of the chlorine checked daily before the plunge.
Step 5: General maintenance and enjoy! Once you get this far of your long (or short) journey of swimming pool construction it's time to sit back relax and check for changes in pH levels, leaks, pump maintenance, and other things to look out for in your mini paradise!
Also keep in mind: your pool is like a car, major damage or repairs to the filter system or foundation should be fixed to keep it running smoothly. Even after you take your construction budget to account, you never know when you need or want anything to add to your pool in the future. Add that too!
When in need of additional funding for a swimming pool, title loans may be a favorable option. Car title loans from LoanMart can be a great way to get essential funding without all the hassles that can come with traditional lenders.
One of the best things about car title loans from LoanMart is that they are fast and efficient. You could even receive title loans as soon as the next business day3!
Check out our application and see how you can use emergency money from title loans to pay for a new pool!