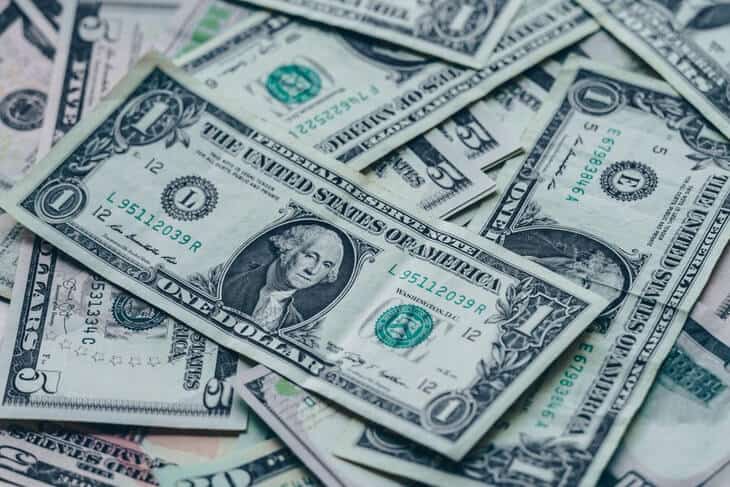 Every once in a while, life can throw a complete curveball that completely stops up the works. Things can be going just fine and life getting better and better when out of nowhere an emergency happens. When such things happen to pop up, the money needed to take care of the problem are needed sooner rather than later. LoanMart understands this and wants to give Kingman residents such quick emergency cash through an easy, stress-free car title loan1.
How Could a Car Title Loan Help?
A car title loan could be an easy way to get a hold of necessary emergency cash in a hurry. The way that it works is the lender (e.g. LoanMart) provides the borrower with a sum of money that is based on the value of the borrower's vehicle if they get approval for a loan from the lender and their ability to repay the loan1. From there, the borrower will leave their car title with the lender during the loan repayment period. While the loan is being repaid, the borrower still gets to keep and drive their vehicle as long as they keep up on the monthly payments.
What is Needed to Get a Car Title Loan from LoanMart?
When we are working to determine whether or not approval for a loan can happen, we require the following documents be presented:
A qualifying car title in the customer's name
A government-issued photo ID like a driver's license or state ID
Proof of Income (paycheck stubs, invoices, or bank account statements) showing the customer's ability to repay their loan
Proof of residence (a piece of recent mail like a utility bill will be fine)
Several photos of the car
The Process Moves Swiftly
For the convenience of everyone who needs their money right now, we have streamlined and shortened the process for applying to acquire a car title loan from LoanMart. We want our borrowers' experience borrowing with us to be as simple and pleasant as possible, so we have made everything in the process much more straightforward. Having to spend several hours or sometimes even days going through needlessly complicated documents is ridiculous, especially when the cash is needed right this moment. By going to our easy to fill out form, the application process could be finished in only five minutes3.
To get the process for receiving a LoanMart car title loan started:
Send through the required info by completing this easy to use form on a computer, tablet or smartphone
Simply give us a call at 1-855-422-7412
Coming to a participating store. In less than an hour, we can determine if approval for the car title loan can be given and the amount that we would be lend1.
Once this part of the filing process is finished, we will subsequently need the previously mentioned documents, so we can decide what we may be able to provide in a car title loan. This can be done through the use of any of the following methods:
Email them to us at lmdocs@loanmart.com
Text them to 1-818-521-2470
Bring them to a local participating store. Use our store locator to find the closest participating store.
Loan Approval can Happen in Almost no Time at all
When working with LoanMart to acquire a car title loan, there will be no needless sitting around waiting for paperwork to get through processing. We get that our clients need their cash right away to cover whatever situation has popped up. With LoanMart, getting approved for a car title loan and then having the money in possession can occur in as little as one business day1,3.
If approved, there are several easy ways to pick up the money. Such methods include:
Electronically
With a check
Visiting one of the participating stores nearby
In some cases, going to a money center and picking up the borrowed funds through MoneyGram
Where To Go
Customers who are in or near Kingman that need to get a car title loan ASAP are in luck. LoanMart has these convenient participating stores for them to drop in at:
Wickersham Insurance Store Information – 2160 Highway 95, Suite 2, Bullhead City, AZ 86442
Gold Buyers of Arizona, LLC Store Information – 703 E. Gurley Street, Prescott, AZ 86301
American Insurance LLC Store Information – 8141 E Florentine Rd, Ste A, Prescott Valley, AZ 86314
Repaying the Loan Can be Easy
No one should ever have to be punished for needing cash to pay for the expenses of a dire emergency. LoanMart's goal is to help all of our clients get back up on their feet financially, not take them for all that they have. We craft our simple to follow repayment plans on a case by case basis for each of our clients in ways that fits into their budget and lifestyle without breaking them financially. We want nothing more than for all of our clients to have the best possible experience with us, so we do our best to form their repayment plans and interest rates based on what their monthly income and budget are.