When looking for loan options that offer quick and convenient cash with a high chance of approval, thousands of consumers each year end up deciding that an auto title loan is the right choice for them. In comparison to a personal loan, title loans can often offer a more ideal financial option based on the desired loan amount, the higher chance of approval, and other factors such as convenience and anticipated speed of getting access to funds.
---
How Do I Find the Right Title Loan Online?
Once the decision is made to apply for a title loan, the next decision a prospective borrower needs to make is what type of company to use in order to find the best title loan option. Title loan borrowers can generally choose between retail-based lenders and online title loan providers. Each of these options certainly has its benefits and drawbacks.
Some borrowers prefer retail-based providers for reasons of convenience and trust. One of the main convenience factors with using a retail title loan option is that the entire loan transaction can be completed in one process at the title loan store. Provided that the prospective borrower brings all the required documents to their nearby loan store, the entire process from loan application to approval and loan funding can be completed with one store visit, oftentimes, in an hour or less. The primary positive trust factor related to obtaining a title loan at a store is that the vehicle title is personally handed to an associate at the title loan store, rather than having to mail the title as is customarily required by online title lenders.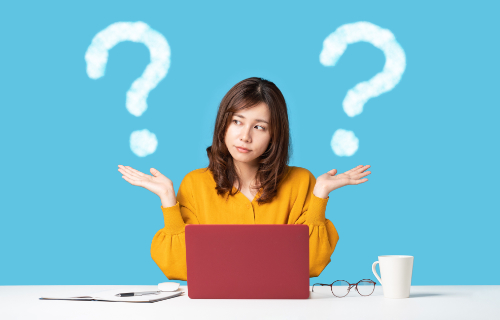 Other borrowers prefer providers of online title loans over store providers for various reasons. With reliable internet available across the United States, a 2019 research study by Fiserv found that digital loan applications increased to almost two-thirds of all loan applications, while mobile device usage grew. In 2021, according to the updated study, mobile banking was now preferred over in-person interactions at bank branches. For title loans specifically, choosing to get a loan from an online loan provider offers the convenience of applying from the comforts of the borrower's home 24/7, and the possibility of getting a loan decision in real-time. There's also no need to deal with a store clerk for an in-person vehicle inspection and other - potentially undesired - face-to-face interactions. If you can apply for the cash you need online, why waste time and gas? Applying for a loan online can be convenient and fast.
---
What is TitleMax?
Founded in 1998, TitleMax is one of the largest retail-based providers of title loans in the United States. As of April 2022, the company operated around 900 locations in 14 states. Based on its size and scale, potential borrowers can reason that the company is successful and competently run. Thanks to its large retail presence, there is also a good chance for potential borrowers living in one of the 14 states where TitleMax does business to find a TitleMax loan store nearby. On the other hand, the company has also received some adverse news coverage in regards to filing for bankruptcy protection back in 2010. Additionally, TitleMax has received criticism for some of its sales practices.
---
How Does TitleMax Work?
Now that you know more about the company, how does TitleMax work? The loans offered by TitleMax work similar to most title loans – according to the company's Youtube channel, the TitleMax loan process includes the following steps:
Fill out the online form on the company website
Get approved and get connected to a TitleMax location near you
Go to a location to complete the application and vehicle appraisal process
Receive the approved funds and continue driving your car while making on-time payments
Continue to manage the loan account through the TitleMax's mobile app, website, store locations, or with a call center associate
As with most title loan providers, a bank account is not required in order to qualify for a loan. However, a lien-free vehicle title, motorcycle title, or RV title is required to qualify for one of the company's vehicle-secured lending products.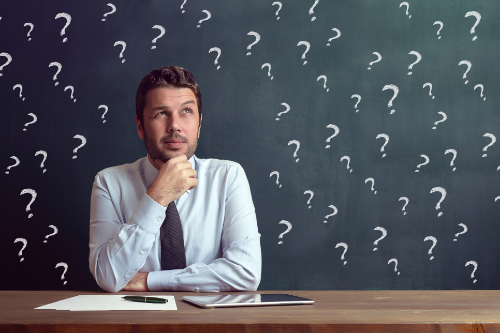 ---
What Does TitleMax do Besides Car Title Loans?
TitleMax does not only offer car title loans. But what does TitleMax do besides car title loans? Being a large sub-prime lender, TitleMax has developed multiple financial services products. Besides offering car title loans, the company also offers the following title-loan adjacent products, according to its website. These products include:
Vehicle title pawns
Motorcycle title loans and motorcycle title pawns
RV title loans
In addition to these products, TitleMax has also started offering personal loans (sometimes also known as signature loans).
---
What are the TitleMax Requirements?
Like most title lenders, TitleMax's qualification requirements are significantly less onerous than the qualification requirements of more traditional lenders such as banks and credit unions. In order to qualify for one of its vehicle-secured products, the company requires that borrowers own a vehicle lien-free, have access to some form of income – which need not necessarily be through employment –, and are able to provide proof of identity via a driver's license or other form of government-issued identification.
---
Does TitleMax still Lend in California?
TitleMax does not lend in California. While the company previously had an active retail presence in California, the California Department of Financial Protection & Innovation (formerly known as the Department of Business Oversight) announced in December 2019 that TitleMax would close all of its 64 branch locations in the state and cease lending operations, effective January 1, 2020.
---
TitleMax Customer Service
According to the TitleMax website, you can contact representatives almost any day of the week, but the TitleMax hours can vary based on location. TitleMax is closed on Sundays and is open for a few hours on Saturdays. You may want to search for "TitleMax near me" online if you are looking to speak to an agent in person. Whether you are looking for the TitleMax resolution department, or to apply for TitleMax title loans, you can find answers there.
---
Is TitleMax a Good Idea?
…it depends! Only you can decide if a loan from TitleMax is the right option for your financial needs. If you've decided to get a title loan from a retail provider and happen to live near a TitleMax branch location, seeing what you may qualify for at TitleMax could be worth it.
However, if you prefer the convenience of an online title loan, loan options such as title loans serviced by LoanMart may be a better fit for your needs.
---
LoanMart: How Does it Compare to TitleMax?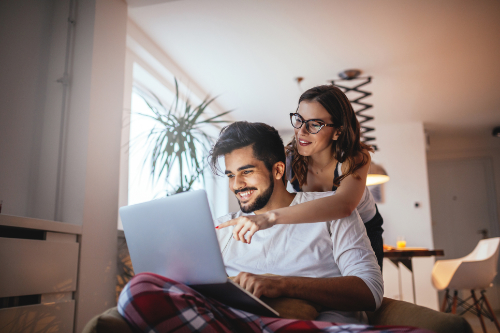 Geographic coverage
LoanMart is a California-based lender, marketer, and servicer of title loans. Being an online-based company with lending licenses in several states, as well as a marketer and servicer for other lenders in numerous other states, the total number of states in which a loan serviced by LoanMart is available exceeds TitleMax's coverage area.
Lending process
LoanMart's business is focused on marketing and servicing online title loans, whereas TitleMax is primarily a branch-based loan company. LoanMart is aware of the pressing nature of financial emergencies and knows they do not wait. That's why you can conveniently apply online, whenever an emergency arises.
Loan terms
A comparison of available loan terms for a loan serviced by LoanMart vs. a loan from TitleMax is only possible on an individual level, meaning the prospective borrower needs to apply to see their terms. When comparing available loan terms, borrowers will typically take into account all of the following:

Is the cost of credit, expressed as the Annual Percentage Rate (APR), better or worse?
Is the approved loan amount in line with the desired loan amount?
Is the size of the loan payment in line with the desired payment size, and does it fit the borrower's budget?
Are there unique loan features that might be of value to the borrower, such as a right to rescind the loan?
Are payment channels available that do not require payment of a processing fee in order to make a payment?
What is the company's reputation?
When you're ready to find out if a loan serviced by LoanMart could be the right option for you, complete our easy and straightforward online application and find out!