Need money now, need money fast!* Call 1-800LOANMART!
Are you stressed out over not having enough cash to pay your bills? 800LOANMART understands that unexpected expenses happen, and has helped over 250,000 customers get the cash they need.*
Use your vehicle as collateral to borrow cash fast!* You keep driving your car while paying off your loan. Complete our 5 minute application and find out instantly what your car qualifies for. Call today 800LOANMART!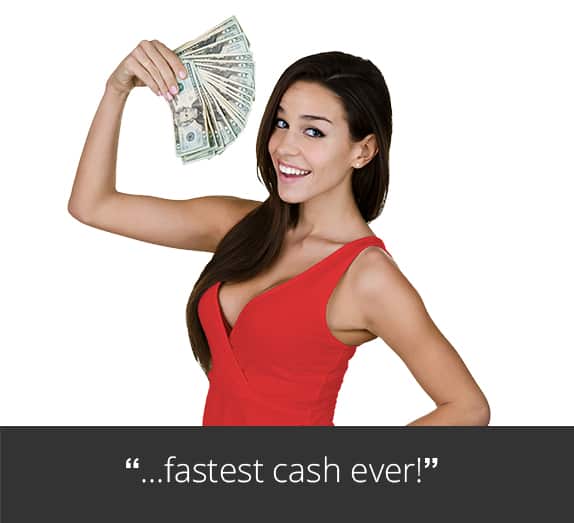 Vehicle Secured Loan
Product highlights:
Instant application decision and fast funding
High approval rates*
Our lowest interest rates
Perfect choice if you:
Have a paid-off or almost paid-off car
Are looking to borrow up to $50,000*
Are looking for low monthly payments
GET CASH FAST!
* All loan applications are subject to meeting our credit criteria, which includes providing acceptable property as collateral. Minimum loan amounts vary by state. Consumers need to demonstrate ability to repay the loan. 250,000 customer claim based on borrowers who received a loan from February 2002 to April 2016.