When an unexpected expense arises, it could throw off your budget. You may not know what to do when you need cash now. You can always do some side jobs to get that extra cash or sell things to recoup some funds, but those can take time as well as effort. You may be thinking- "Is there a way to get that cash in an instant while saving some much-needed time?"
Thankfully, with a title loan, you might get that fast cash you're looking for.1 You may have heard of a title loan, but perhaps you do not know how it may help you financially.
For any questions regarding a title loan and how it may help you get cash now, a representative from LoanMart can easily break it down for you. Call 855-277-4847 today to learn more about title loans or keep reading below to find out if you can qualify for cash now.
---
What is a Title Loan and How Can it Help Me Get Cash Now?
A title loan, also known as an auto equity loan, is a loan secured by collateral. With a car title loan, you are essentially borrowing off your vehicle's available equity and turning it into cash. When you need cash now, a car title loan can be a great resource to utilize.
Your vehicle's title would serve as collateral for the loan. The use of collateral during the loan process can offer a title loan provider the security that the loan will be repaid in full one way or another.
Since collateral is used to secure the loan, the approval process can often be flexible for people from all different kinds of financial backgrounds.1
If your car is your main source of transportation, you may worry about its whereabouts during the repayment process of your loan. As long as you're on time with your payments, you can still drive it and keep it with you wherever you go! Once you're done repaying the loan, the lender will remove the lien from your title and return it to you. Then, the vehicle title will be clear and lien-free.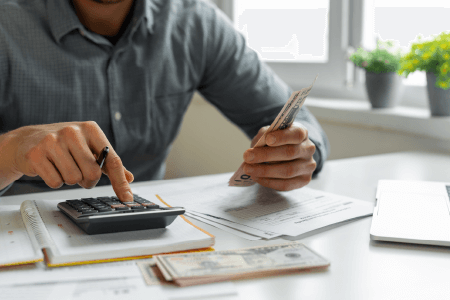 With title loans serviced by LoanMart, you could potentially find loan terms that are convenient for you!1 In addition to having a flexible approval process, you could get the money you need now in as little as one business day!3
---
Why is an Auto Title Loan the Best Option to Get Cash Now?
A title loan is not the only available loan option to get cash now. There are several loans you could consider, but they might not be beneficial to you in the long run. What makes a car title loan serviced by LoanMart different from other types of alternative loans are the benefits. Qualified borrowers can take advantage of a flexible approval process that was made with convenience and speed in mind. If you're still curious about why a title loan can be the best option to get fast cash, take a look at the other loan options and see what they have to offer:
Personal loans can be a great financial resource to some approved borrowers that have strong credit histories. However, since personal loans are unsecured loans, there is no collateral for lenders to use to minimize the risk of lending to a borrower with bad credit. Again, since they are unsecured, the interest rates that come with a personal loan can be much higher than those of secured ones. Personal loans can be short-term or long-term loans, in which you can pay off the entire amount in installments. But in comparison with a title loan, credit is a huge factor during the approval process. Not that credit isn't considered when inquiring about a title loan, but it's not the primary focus. So much so, that many borrowers without a strong credit background could still be eligible for a title loan.1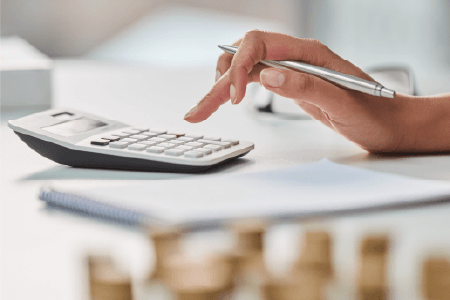 Since collateral is not used during the approval process for a personal loan, it is heavily dependent on your level of income and credit history. People that have bad credit may not qualify for a personal loan, which is often frustrating if you need cash now.
2. Payday Loans
Most lenders offer people the chance to pay off their loans in multiple installments; with payday loans, they are often paid in one. The range of a payday loan amount can be between $50-$500 depending on your state and income. Since it's called a payday loan, you have time in between your next paycheck to repay the loan. This means the repayment term can typically last a few days or a few weeks. For many individuals, a short-term loan option such as a payday loan can be really inconvenient.
Payday loans are also unsecured loans, which means there is no collateral to use as protection. Instead, the loans could have hidden fees and high-interest rates that could drain your wallet. If you do not pay your loan on time, you may also have to pay a late fee.
If you want a loan with terms that are flexible and convenient for you without the fear of hidden fees, a title loan might be for you.1 5 Take advantage of an easy and quick approval process with LoanMart today!3
3. Cash Advances
A credit card could give you the opportunity of a cash advance. If you already have a credit card provider, you do not need to stress about applying for a new loan. When you're doing a cash advance, you are actually borrowing money up to your credit limit on your available credit line. There are different ways for you to collect your cash advance:
In-Person at Your Bank
At An ATM
With a Convenience Check drawn against your credit card
When you need money now, the idea of a cash advance sounds fantastic, but there are some potential downsides. Some of these consequences could be:
Additional Fees: When you are making a cash advance, some card providers charge a certain percentage of the advance as a cash advance fee. Other providers may charge a flat fee instead. In addition to these charges, there could be a fee whenever you withdraw money from an ATM. The amount from each fee can differ depending on the ATM.
Potential Impact on Credit Score: One thing to note is that the amount of money you take from a cash advance is directly added to your credit card debt. The higher your credit utilization is, the more negatively it can impact your score.
High Interest Rates: Credit cards typically have an interest rate of anywhere from 10%-26%, depending on your income and credit report. With a credit card cash advance, any money you borrow will be borrowed at the same interest rate that a purchase with your card would. This could be difficult to repay if it is a large sum.
While every loan may have its benefits, not all of them are the right option for you. With loan options like LoanMart, you may get more benefits than other loan options available to you.1 With a qualifying vehicle (with the title in your name) and proof of your ability to repay the loan, it could be easier than you think to qualify for the cash you need.1 Take advantage of a quick and flexible approval process through LoanMart today by going online or calling at 855-277-4847.3
---
How Do You Know If You Qualify for a Car Title Loan to Get Cash Now?
Out of all the loan options available, a title loan might seem to be the best one to get cash now.3 If you need financial help and you want cash now, you may worry about if you can qualify for a title loan. Luckily, the approval process for a car title loan serviced by LoanMart can be flexible. While it is flexible, there are a few documents you will need to have handy during the approval process. Additionally, you will need to meet a few requirements:
A Title from Your Vehicle: When placing an inquiry for a title loan, it is important that the title is in your name. This proves the ownership of the vehicle. If the title is not in your name or you have it missing, a loan agent can help you request a transfer or replace it. Call 855-277-4847 today!
Must Be Able to Repay the Loan: When inquiring about a title loan, the loan agents will ask for proof that you can afford monthly installments. The documents you can use to prove your income could be: bank statements, paystubs, proof of pension income, or other forms of alternative income. These documents are used by a loan agent to determine that you can afford a loan payment each month, and if so, how much.
Must be 18 Years or Older: You must be 18 years of age or older to be able to qualify for a car title loan and sign the loan contract.
Your Vehicle Must Have Enough Equity: To qualify for a title loan, your vehicle must have a certain amount of value. The loan amount would be based on this and your level of income. If you do not know your vehicle's equity, that's okay! There is an easy way to find that out.1 With LoanMart's online calculator tool, you can find an estimate of your vehicle's equity. With this estimate, you can see how much funding you could potentially receive.1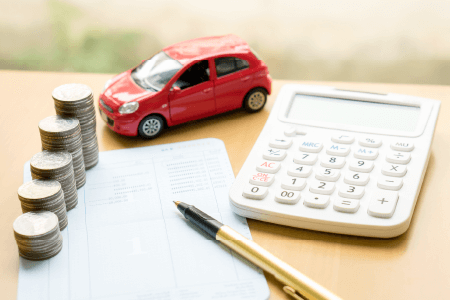 ---
What Documents Do You Submit to Get Cash Now?
When you inquire about a title loan, you will be asked to submit a few documents to verify your information and vehicle ownership. Most lenders are traditional in the way they ask for these documents to be sent. Typically, they can be sent in the mail, or they could be submitted in person at the lender's loan store or office. This is often inconvenient when you need to get cash now for emergency situations. With LoanMart, you can easily submit these required documents online and find out if you're approved for a title loan in less than an hour!3
Vehicle Title: During the inquiry process, you will be asked to submit the title to your vehicle as well as a few photos of your car. When taking photos of your car, you must take pictures of the front, back, and sides of your vehicle. You will also need to take pictures of the VIN # (Vehicle Identification Number) and the odometer reading in order for a loan agent to verify its value.
Proof of Address: As proof of your residency, you can provide different documents to validate this: utility bills, insurance statements, credit card statements, lease agreements, recent phone bills, etc.
Proof of Identification: There are different ways to confirm your identity by using government-issued identification. You can use documents like your driver's license, state identification, or even your passport.
Proof of Income: You don't need to be actively employed to qualify for a title loan, as long as you can prove that you are able to make your payments.1 You can show this with pay stubs, bank statements, benefit award letters or alternative documentation depending on your type of income.
References: Although these do not determine your eligibility, some loan agents might ask for a personal or professional reference in case they cannot reach you.
---
How Sooner Can You Get Your Cash with a Title Loan?
When you need money now, most loan options might not be quick enough. Some traditional lenders will take a long time to verify your information before deciding. Those same lenders might choose to send your funds through the mail or ask you to visit their offices.
All of this can take a huge amount of time and it may not even be worth the hassle.
With loan options like LoanMart, you can save time by inquiring about a title loan online!3 It may only take a few minutes to start the inquiry process and submit your documents to find out if you qualify!3 If you have any questions, the experts from LoanMart are here to help. If you need cash now, why wait to see if you are qualified for a title loan?
---
How Do I Apply for a Title Loan Online to Get Cash Now?
If a title loan sounds like the best option when you need cash now, then take advantage of a quick and easy online approval process with LoanMart! 3 It only takes three simple steps to get started1:
Inquire about a title loan online by submitting a quick form or call a representative at 855-277-4847.
Submit your documents to a loan agent to verify your information.
Collect your funds and choose how to get your cash now!1
It takes no time to get started on your title loan and get the money you need today!3