Financing Made for You
Financial emergencies come unannounced, leaving you frustrated. In a time like this, carefully going through your options is the most important thing you can do, because choosing the wrong lender will leave you under even more stress. We at LoanMart know you have enough on your mind. Leave it to us to help you out. Providing trusted and quality service to our customers has been our specialty and our reputation for over 10 years. This is one of many reasons we are the top auto title loan provider across the West Coast of the United States. We understand what you're going through and so do over 250,000 customers that we've already served.2 We always want to help you find the best and quickest solution to your financial problems at cutting-edge rates.
Get Money Fast
Our loan approval process is simple and if you're approved we will make every effort to get you your money as fast as possible—within as little as the next business day. You tell us which payment method is most convenient for you. We can send the money electronically, through MoneyGram or by check. Or, you can pick it up by visiting a participating store location in your neighborhood.
Superior Customer Service
Our whole team is committed to making your experience with LoanMart convenient for you. This is part of the reason we offer our loans online. It is possible to complete the entire loan process online from the comfort of your own home or office. But just because you can do everything online doesn't mean you can't work with real people too. We're only a phone call away. We make it quick and easy for customers to talk to us and see if they might qualify for our loans. It is completely free to check, with no obligations. Our great communication doesn't stop once you've signed a loan either. We are here every step of the way.
Professional Process
At LoanMart we pride ourselves on being transparent for our current and future customers. We provide all of the information upfront before you sign any agreement. Potential customers may freely decline the loan at any time before it's signed if they feel it's not the right option for them. There's no pressure. Unlike the competition, we will never sneak in any hidden fees, pre-payment penalties or ask you to make balloon payments.
Competitive Rates
At LoanMart we work hard to make sure our rates stay competitive for each customer. We'll also work with you to customize a payment plan that fits your lifestyle.
Refinance Existing Title Loans
We may be able to help you refinance a title loan that you have from one of our competitors. We'll try to help you get a new and improved car title loan with LoanMart instead, so you can get the breathing room you need.
Three Day Peace of Mind Guarantee3
Not sure about getting an auto title loan? No problem. LoanMart lets you try a loan for 3 days without being locked in. You can return the money if you change your mind during this time—don't worry, we won't take it personally. If you do decide to return your auto title loan, we will waive the application fee and other charges that were associated with the loan so it'll be like you never had it.
250,000 Customers Can't Be Wrong
Customer service has been the name of our game for over 16 years. We're proud to have served so many different customers over the years. Even as our company grows, we will always have you, the customer, as our number one priority. This means giving you the best communication, convenience and education throughout the whole auto title loan process.
Amazing things happen at LoanMart. But, don't just take our word for it. Read our detailed testimonials below about our quick process and quality customer service.
Supporting Our Community
LoanMart is proud to have a history of sponsoring events, charitable organizations, scholarships and sports teams across the West Coast of the United States. Whether it's on the field or in the office, teamwork really does make the dream work at LoanMart. We have an energetic work culture and we like to pour that vibe into every area our work takes us. As a reflection of our spirit, we proudly partner with organizations that motivate us to better ourselves.
At LoanMart, we want to provide a customer experience that goes above and beyond expectations. That's why we want to give back to our customers by giving back to the communities where we work. Because of our extraordinary team members, we have been able to make this a reality. We are proud to support some of the most loved teams and help put on some of the greatest events.
RANCHO CUCAMONGA QUAKES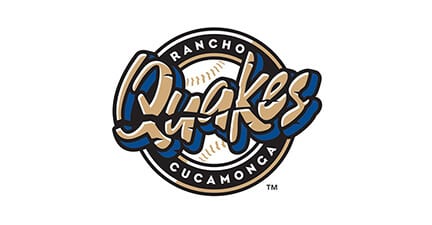 The Rancho Cucamonga Quakes are a minor league baseball team in Rancho Cucamonga, California. They are a Class A – Advanced team in the California League and an affiliate of the Los Angeles Dodgers. In 2015, the Quakes team won the California League Championship bringing the first title to the LoanMart Field for 3 years.
GRANADA HILLS LITTLE LEAGUE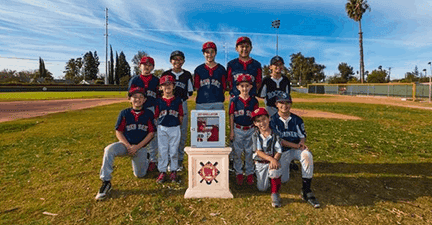 The Granada Hills Little League has brought baseball into the lives of children, parents, and family in this area of Los Angeles area for over 50 years. The League has approximately 400 players that make up over 20 teams each season.