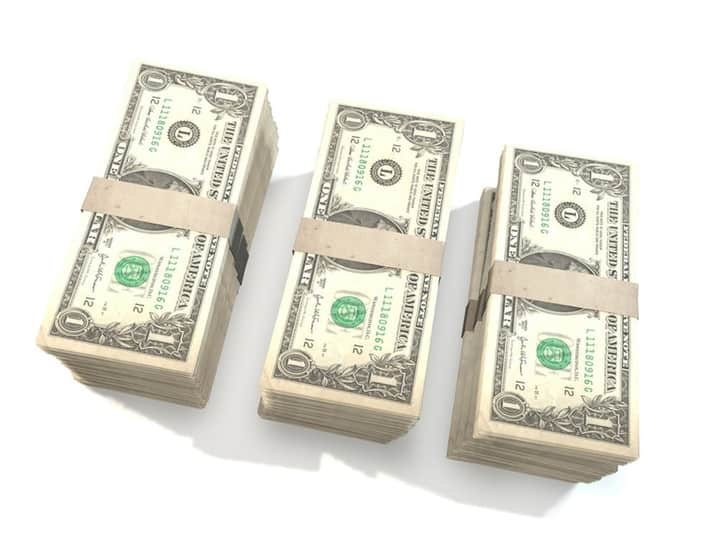 How to Pay Off a Title Loan Quickly
When financial problems arise, many of us either panic or are quick to our feet with a solution. One solution that benefits both parties is an auto title loan. Auto title loans in Houston and other cities are based on a vehicle's equity and offer a customer flexible pay periods that range from 12-36 months (depending on the loan amount and repayment schedules). While the range of monthly repayment may seem scary, with LoanMart there are zero penalties. So, if you're the type of customer that might adhere to the entire length of their loan but want to speed up the process a tad, here are a handful of ways that will steer you in the right direction of how to pay off a title loan quickly.
Plan Ahead
Planning ahead to see what you need to do so that you could possibly begin to pay your Cleveland title loans back might be the smartest first step in the whole process. Start by formulating the payment schedule that best fits you is a necessity from the get-go with your title loan. Your lender will help in giving you a repayment schedule that best suits you, but it doesn't necessarily mean that you have to follow it to the letter, if you are up to the task of recalculating it to have a shorter payment period. If you find that the monthly payment is very easy to follow or have a little more funds coming in than what you previously anticipated, why not recalculate it to come up with the maximum monthly payment that you are confident that you will be able to meet? Even just an extra 25$-100$ per month (the latter figure being a little steep, I know) will go a long way in the long run!
Rounding up your monthly payments could also be beneficial. There is a big chance that your minimum monthly payments will be very exact up to the last cent. What you can do with this amount is round it up to the nearest dollar, and then add a few extra dollars or ten—it's your call. The additional benefit of doing this is that you get to save money on the interest rates that go with your loan. As previously mentioned, it may seem like a bothersome burden, but it is in your best interest to make sure that you're paying back money that wasn't yours in the first place swiftly and efficiently.
Now that you have an idea of how much you may be storing away, and when your payment is going to be due: Know your schedule and try to be as punctual as possible with your payment(s)! One thing to not get lost in while paying back your title loan is the books while your payment day completely flies by and you end up getting charged a late fee/penalty. Be aware of the figures that you're putting away, but also conscious of how much money you will need and when you'll need it by. If possible try to even make more than one payment during the month.
Making financial and social sacrifices
Asking for financial help is already a hard step in the loan process, but knowing that you have to begin to limit what you do in your everyday life is even more shell-shocking and may seem like an addictive habit that you can't kick at first, but rest assured, you can; every person has the ability to cut reckless and needless spending from their lives and, if they demonstrate enough self-control, the results could be beneficial long after your title loan has been paid off.
Saving money by making sacrifices wherever and whenever you can is imperative. After securing a car title loan, you probably already have an idea that there will be some cutting back to do while you pay off the amount you loaned. When saving money and cutting-back on wants, it is easy to get lost on what is a need and a want; it is easy to talk yourself into getting something after a long day at work, or an exhausting day at school because you've deserved it. While you indeed may deserve it, always remember the bigger picture and why you asked for financial help in the first place: you were in a bad place fiscally or needed a little bit of extra help in an emergency.
Believe it or not, cutting out the smaller purchases is the hardest thing for folks that are trying to save their money and pay their loan back quicker; Lunch at your favorite burrito place; buying new music, movies, or games; a trendy outfit.  For some people, it may mean cancelling monthly subscriptions, treatments, or appointments, including the salon/barber, Netflix or Spotify, and deciding to work out at home instead of having your gym membership for the time being (another form of patience and resilience that will be mentally tough). Many people think that eating two of their three meals a day at home while enabling their daily cappuccino habit will save money. This is a start, but will continue to cut into your savings. You can do better. Here are a few other potential suggestions to help you to start putting away money:
Burritos and sandwiches at places like Chipotle or Subway may taste a little bit better than what you can make at home, but a trip to the grocery at the beginning of the week to purchase the same ingredients could save you money on food, as well as money on the gasoline is consumed to get there.
We all love to hang out and meet our friends out for drinks or dinner, but perhaps suggest a few nights at the house for games and movies, while making your own food and drink.
American society is based around what's trending, for better or worse. While we all want to have the best and newest, but with the impending loan payment to be made looming around the corner, less retail therapy and more time getting creative with your personal items is where you need to have your mind sprawling out. Remember: retro clothes and retro tech can and will always be cool under the right circumstances.
While LoanMart allows their customers all-around access to their vehicle, it is still the collateral to your title loan, and it may be a good idea to find other forms of close-quarters transportation in lieu of the situation. That being said, you don't want to end up using pricey taxis, Ubers, or Lyft rides.
The bottom line is, see where you can cut costs especially if it is deemed a non-essential and doesn't threaten your life.
Extra work means extra income
A good portion of your regular monthly income should be distributed straight to your title loan payment, and while it may seem both mentally and physically exhausting, a second or even third means of income may be beneficial for those looking to pay off their title loan quicker than the average customer. Here are some other ideas to help you out:
 Restaurant jobs are arguably the easiest jobs to obtain in a pinch and one of the most efficient jobs to have, in terms of income per hour.
 While your vehicle might be your most important asset, there is money to be had with taxi service alternatives like Uber or Lyft—just be careful.
 If you have the space available, try to rent out one of the rooms in your home or apartment. Airbnb might be a good solution. A couple nights of a paying guest couple actually end up being your loan payment.
 Getting rid of older items that you don't have use for via garage sale or craigslist could warrant a little bit of cash your way.
LoanMart will work with you
LoanMart understands that you're trying to strive to make bigger monthly payments as an effort to quicken your overall car title loan payment period—you will definitely save more money with some of the aforementioned suggestions.  You are not going to pay interest rates for as long a time as you initially planned if you continue to follow down this path. Remember to keep LoanMart in the loop about your additional payments on top of what was agreed upon so they too can make the necessary adjustments to your account. While late payments will naturally bestow penalties on your account, you will also be happy to note that paying in advance will not translate this way. LoanMart is prideful knowing that they are dealing with a committed and responsible customer.  And, while it may seem stressful, it is for your benefit to stick to your guns and keep your hands off your wallet while you payback your title loan with LoanMart!