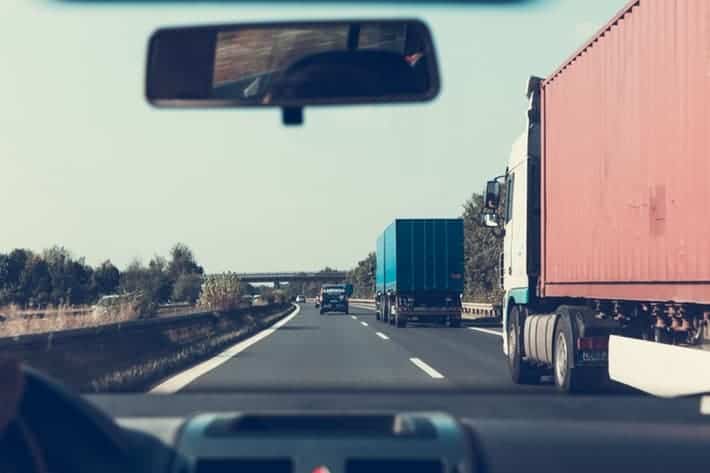 Bad credit can be a real nuisance when you are trying to get emergency funding. A title loan might be your best solution, but you may understandably want to know if a credit check will be necessary.
ChoiceCash Title Loans serviced by LoanMart is here to let you know if you can get an auto title loan in Knoxville, Tennessee with no credit check.
Could I Get an Auto Title Loan in Knoxville, Tennessee with No Credit Check?
When getting an auto title loan, your lender will likely want to do a credit check on you.
A credit check is necessary with almost any type of lending, as it must be able to review your credit report. But when you work with ChoiceCash Title Loans, serviced by LoanMart, your credit is not affected until you decide to apply for a loan.
And if you're worried about having a low credit score, know that ChoiceCash Title Loans doesn't base approval solely on your credit score. In fact, credit isn't even one of the main determining factors. What's more important is the equity in your vehicle and your ability to repay the loan through monthly scheduled payments.
Everyone should be able to acquire the financial support they need when they need it. That's why the approval rates for a ChoiceCash Title Loan serviced by LoanMart are high!
The Benefits with a ChoiceCash Title Loan in Knoxville, Tennessee are Astronomical!
ChoiceCash Title Loans, serviced by LoanMart, offer one of the best deals you could get on a title loan–but that's not all! Qualified borrowers could get some amazing benefits that are hard to find anywhere else!
Even with a financed vehicle, you could still get fast cash in Tennessee1
Your interest rate might actually get lower as you keep making on time payments2
The payment amount and rate are customized to fit into your monthly budget
Customers applying with bad credit might still be able to be approved for funding1
Qualified customers may get up to 3 years to pay back their title loan3
Borrowers can expect superior customer service and compassionate lending
There are numerous convenient ways to get your approved funds in Tennessee
Expect to pay no hidden fees or pre-payment penalties for being a diligent borrower
The interest rates are highly competitive–keep more money in your pocket!
Need more funding? Apply for more money despite paying back a current loan1
Gather These Key Documents Before You Apply for a Title Loan
Getting a ChoiceCash Title Loan in Knoxville, Tennessee is as easy and quick as can be1. That said, before you go forth with applying for one, you should gather these key documents together first:
The car title in your name
Four personal references
A government issued photo ID (driver's license, state ID, or passport)
Proof of income (work paystubs, recent bank statements, recent tax forms, or other documents proving you receive consistent income)
Proof of residence (mortgage statement, lease agreement, utility bills, etc.)
Several photographs of your car in bright light
Nearly Endless Ways to Use Your ChoiceCash Title Loans Funds in Tennessee
ChoiceCash Title Loans offer plentiful benefits for qualifying borrowers in Knoxville, Tennessee. One such tempting benefit is that the approved funds can be used to cover just about any financial emergency.
Some of the most common uses for ChoiceCash Title Loan funding in Knoxville, Tennessee include:
Getting yourself out from underneath the burden of debt
Bringing your vehicle to your trusted mechanic for emergency repairs
Making sure you have the means to pay for the funeral of a departed loved one
Ensuring that you have enough to pay any legal fees
Taking your four-legged family member to the vet for surgery
Making certain that you can repair the furnace in your home
Not having to worry about paying this month's mortgage bill
Covering the sky-high costs of a hospital visit
Get the Funds from Your Knoxville, Tennessee MoneyGram!
Approved borrowers have numerous convenient ways they can receive their emergency funding from a ChoiceCash Title Loan serviced by LoanMart in Knoxville, Tennessee! Some of these methods include:
Get on the Ball and Apply for a ChoiceCash Title Loan in Knoxville Tennessee Now!
If you are in need of emergency funding in Knoxville, Tennessee, you are not doing yourself a favor by waiting around. Act now and apply for a ChoiceCash Title Loan! You could obtain the financial support you need in Tennessee in just one business day1!
ChoiceCash Title Loans are here to lend a hand to the residents of Texas, Michigan, Indiana, Kentucky, Mississippi, Tennessee, Florida, South Dakota, and Illinois.