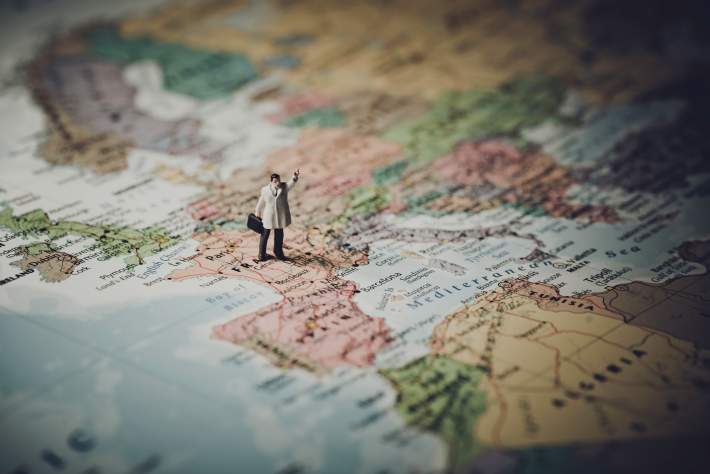 Do you already have a title loan and are wondering if you can get a second title loan to help with a new financial problem?  You may not have realized that you need a second title loan to help pay for this financial problem. Lucky for you, LoanMart may be able to get you a second title loan for your car to cover your finances1.
How to Get a Second Title Loan
Customers that have experience with title loans will sometimes return to LoanMart to get a second title loan. They find that, when they need money fast, LoanMart is able to deliver customers their money without causing hassle with paperwork, waiting time, or anxiety because of a credit score dilemma. Title loans are great lending options for those that have a less-than-perfect credit score, or those who just need their money now.
Second Title Loan with Another Car
You may have a title loan on one of the cars you own already, but did you know you may be able to get a title loan on another car that you own? Just because you have a title loan on one car doesn't mean you can't get another title loan on a second car. As long as the car's title is clear-and-free of any liens and you have a source of income, you may be able to get your second title loan with LoanMart1.
Second Title Loan on Same Car
Have you taken out a title loan on your car before, paid it off, and want to use your car again? That's perfectly fine! There is no limit to how many times you can use your vehicle to get a title loan. As long as the car title is clear-and-free, and you have no remaining balance on your previous title loan, you may be able to use your car to get another title loan.
If you already have a title loan on your car, unfortunately you cannot get a second title loan. Because you have a title loan already on your car, it has a lien on your title which means it's not a clear title. If you're looking for a second car title to pay for your existing loan, you might want to consider LoanMart's refinancing options to see how LoanMart can get you a lower monthly payment on your car title loan1.
Where Can I Get a Second Title Loan?
Getting a second title loan is just as easy, if not easier, than the first title loan you received. Now that you know how title loans work and what to expect, you might be able to get your second title loan quicker than the first time you got it! You're an experience title loan veteran, and LoanMart is ready to help you get your second title loan to cover you finances1.
In-Store with LoanMart
LoanMart has participating locations across the US for customers to get their title loans and ask any of their title loan questions. We have representatives at every location that are trained to help you and get you the competitive rates. You may be able to get a second title loan at your nearest participating location where you can walk out the door with the money you need1.
Over the Phone with LoanMart
With our toll-free number, you can apply for your second title loan and ask any question by calling us on the phone. We have trained representatives by the phone, ready to help customers with all types of questions or applications. By calling us at 1-855-422-7412, you'll be able to apply for your second title loan over the phone.
Online with LoanMart
Here at LoanMart, we understand that life is busy, and the world prefers convenience. LoanMart has given their customers the option to apply for a car title loan, whether it's your first or second, by completing the entire process online without having to leave your home. You can complete the application on your phone, computer, or tablet. It's a quick application process, and you'll even have the option to directly deposit your money into your bank account1.
Apply for Your Second Title Loan
Ready to apply for your second title loan? On top of the convenience, LoanMart has many benefits to offer our customers for car title loans that you don't want to miss out on:
Competitive interest rates
Online account system
Excellent customer service
Lower monthly payments
Streamlined application
LoanMart smart phone app
Customizable loan terms
Step One: Apply
The first thing to do is complete your initial application. You can either do this online, over the phone, or in-store. It will be the quickest part of the process since you only need to fill out the basic information regarding you and your vehicle.
Step Two: Submit Documents
Don't forget to submit your documents! Your LoanMart representative will contact you about your initial quote and the documents you'll need to submit1. With our online system, you won't need to worry about faxing or copying your documents. You can take pictures with your phone and send them to your representative. As a reminder, you'll need:
Vehicle title
Proof of income
Vehicle registration card
Proof of residency
VIN, license plate, odometer
Proof of auto insurance
Picture of vehicle
Valid identification
4 personal references
Step Three: Sign Your Contract & Collect Your Money
Once you've finished sending in your documents, you'll have the chance to sign your contract with your finalized terms, loan amount, and interest rate. After you've finished that step, you'll be able to collect your money! You can either stop in at a participating location, MoneyGram location, or you have the option to have your money directly deposited in to your bank account.
Get started today and take care of those finances with LoanMart1!
ChoiceCash Title Loans come with competitive low monthly payments. And with the ability to pay early, the cost of borrowing could be lowered. Find out more about ChoiceCash Title Loans for Florida residents!