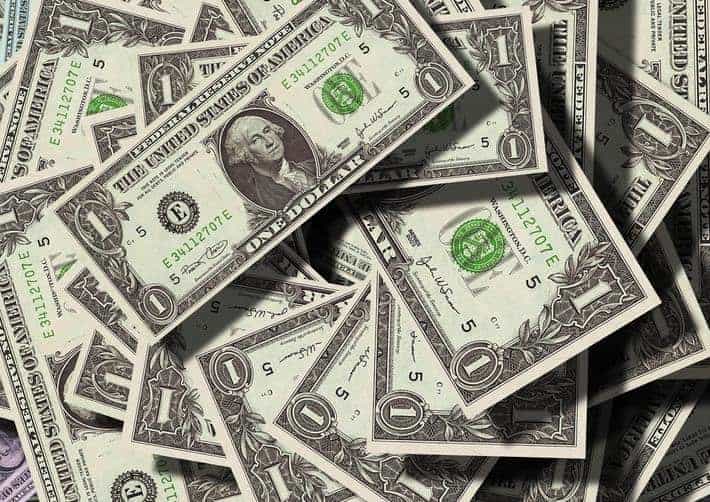 Can I Get My Title Loan Money Wired to Me?
When you need emergency cash, you want to obtain it as soon as possible. That leaves you asking your title loan company questions like, "Can I get my title loan money wired to me?" With LoanMart, the answer is yes, upon approval we can wire your money to you, so you can have access to your funds. You can have your money1:
Deposited directly to your bank account
Wired to MoneyGram location
Wired to participating store
How to Collect Title Loan Money
At LoanMart, we're all about offering many options to apply, collect your funds1, and monitor your title loan to make your life less stressful. If you're in a hurry to handle your financial emergency, we understand completely. Emergency situations call for quick moving, which is why upon approval we can wire your title loan money to you using direct deposit or to a MoneyGram location near you1.
To receive your funds directly deposited into your bank account, all you have to do is let us know your bank account information to directly place your money into your account1. This allows you to apply online and collect your money without having to take time out of your day to stop at a store, apply, and then go pick up your money. We also use safe and secure measures to ensure that your banking and personal information is not easily accessible.
To have the money wired to MoneyGram, you just have to let us know where the nearest MoneyGram location is to you. These can also be inside a local convenient store, so looking around near you to see who offers MoneyGram services can be helpful in the search. If not, LoanMart can help you find the nearest location to you.
If you'd like to have the money wired to a participating store, the process is similar to a MoneyGram wiring. There are thousands of participating stores across the US where you can pick up your money. Just put in your state and search by your city to find which store is closest to you.
Keeping Track of Your Payments
Once it's time to pay back the loan, we make it convenient for customers to keep track of their title loan payments. We have a LoanMart app that allows you to access your title loan account to make payments, view your activity, and view your statements. You can also check out your account in the My Account tab on our website. You can look at your statements every month that contain the information about your loan like:
Payment history
Important messages
Basic account information
Billing information
Payment methods
Making Your Title Loan Payments
LoanMart provides easy and simple options to get car title loans in Fort Wayne1. We try to make the process quick and accessible for everyone, no matter the financial situation they might be facing at the time. Just like we give you the opportunity to apply online, over the phone, or at a participating store, and many options to receive your money, we also give you different options for making your payments:
Mail them into our payment center
Pay by phone with a credit/debit card
Set up automatic electronic payments
Pay online
Pay on your phone with the LoanMart app
Visit a participating store to pay in person
About LoanMart
At LoanMart, we are all about customer service and making the customer experience a positive one. Through the years, we've continuously improved our system to make the process more convenient for our customers. If you're in a financial bind and need money fast, the last thing we want to do is complicate your situation more by making you jump through hoops to qualify.
Instead, we offer different avenues every step of the process to allow you to choose which method works best for you whether it be applying for your loan, sending in your documents, receiving your money, or making your payments.
Applying with LoanMart
To apply with us, we give you three simple steps to get title loans in Oklahoma City, or the city you live in1. With your qualifying title on your vehicle and your documents ready, all you have to do is:
Apply online, over the phone, or in person. You can use our online application with your phone, tablet, or laptop. Or, if you prefer to talk to somebody, you can call us or pop into a participating store.
Submit your documents. If you choose to apply online, you will have the choice to submit your required documents through texting or emailing pictures of the documents.
Collect your funds1. Once you've signed your document – electronically or in person – you'll be able to collect your funds either directly deposited to your account, wired to a MoneyGram or participating store, or sent to you through the mail.