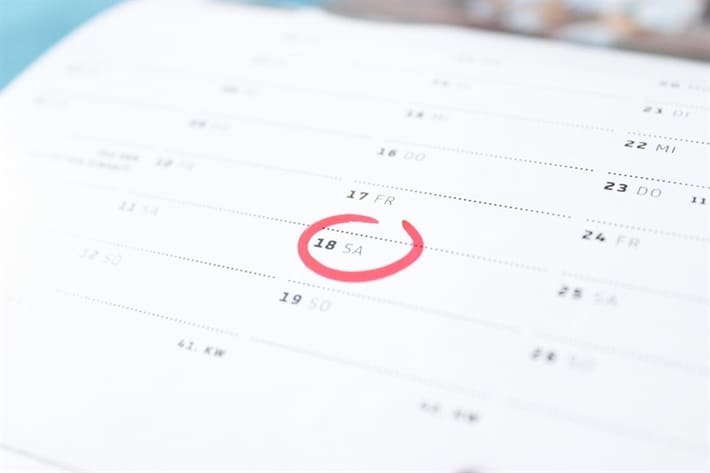 How Long Does It Take to Get Money with Car Title Loans?
You can receive your money from LoanMart in as little as 24 hours during the business week3. If you apply early in the day and submit what we need, it is possible to get money the same day! It all depends on your speed in submitting the necessary documents and the method of payment that you choose1.
Financial emergencies often come unannounced and find you unprepared. That is why it is always a great idea to find a solution pretty quickly to relieve your stress and calm your frayed nerves. At LoanMart, we understand that getting your money quickly really matters and we agree, there is no reason why you should be kept waiting. We do our best to give you your money in as little as one day3. A LoanMart car title loan is the easiest, fastest  and the most hassle-free way to get money using your car as collateral in times of need1. Sounds too good to be true? Not at all.
At LoanMart, we have an easy, fast and efficient application process for auto title loans
Here is what you need to apply:
Proof of residence
Government-issued ID such as a student I.D, or driver's license
Vehicle title which is used as collateral for the loan
Proof of income such as a paystub, or  bank statements
Who qualifies for the title loan?
Our loan is secured by your vehicle and we have high approval rates. This means that almost everyone with a car may  qualify1.
If you are in need of some quick cash, LoanMart can help you out. Regardless of whether you are self-employed, employed or unemployed there are options for you. We adhere to federal laws that prohibit discrimination against a borrower's source of income. The most important thing is the equity in your car and your ability to repay the loan1.
You may be eligible even if you have  bad credit. Our customer representatives will help you  find a loan that best suits your level of income. You can contact us online or visit a LoanMart participating store near you.
Why get a car title loan?
LoanMart's car title loans in Cleveland and other cities are the best and quickest solutions when you are pressed for cash. It's easy to get a quote because there are no obligations. At LoanMart we have an easy application process that involves evaluating your car to make sure it is worth the amount you want to borrow. Financial emergencies come suddenly, and especially when you need a quick solution. A loan that is processed quickly can help to relieve stress.
Car title loans have competitive interest rates. At LoanMart offer the best interest rates available. Car title loans are a great option when you don't want credit history to be the sole deciding factor in a loan decision.
We have a dedicated customer service team that provides quality service to current and prospective clients alike, without any discrimination based on credit history or social class. You can even make inquiries or ask about any of our services without any obligation. We will give you all the information about our loan products and what we expect from you before agreeing to contracts.
Features of car title loans with LoanMart
We have same-day approval process. We want you to get your money in the shortest time possible. We understand that an emergency means right now, not tomorrow
We have developed advanced loan application tools such as mobile apps, online account and web chats portal for our current and potential customers to contact whenever they need any clarification or just to make an inquiry. These tools have also made our loan application process fast, efficient and simple.
You can get a free quote without any obligation.
We offer the best interest rates because we understand that not all our customers have the same financial ability. So, we don't have a flat interest rate policy but rather one that is flexible to take into account the unique and diverse conditions of our customers1.
It takes about 12-48 months to pay repay the car title loan. This gives you sufficient time to repay the loan comfortably. We don't penalize you for deciding to pay off your loan early.
It is no surprise that thousands have chosen LoanMart car title loans in Washington. The whole process is fast, simple and efficient.
5 Benefits of LoanMart car title loans
LoanMart provides competitive interest rates
Customers with  poor credit and bankruptcy history may still be eligible to borrow a car title loan with us
  Do you need to keep using your car? No need to worry! You can keep using your car while making the loan repayments
We have a short and simple process for applying for a car title loan. We have no need to keep you waiting for your money than it is necessary. We understand that an emergency means there is need   for a quick solution.
We have quick services that's why thousands have chosen LoanMart car title loans. We can give you your money in as little as one business day3. It only depends on how fast you can contact to get the process started.
4 Advantages of LoanMart car title loans
Competitive interest rates
High chances of approval
Applying for funds and making inquiries is absolutely free , no obligations  whatsoever
Funding is available as one business day 3