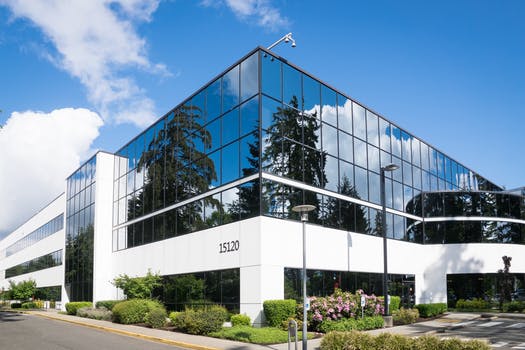 Do I Have to Go to the Department of Motor Vehicles to Obtain a Title Loan?
Do I Have to Go to the Department of Motor Vehicles?
As long as you have your car title there is no need to go to the DMV. Here at LoanMart, we will be glad to take care of contacting the DMV if necessary.  All you need is to provide your car title and show you have the ability to repay the loan
You don't have to contact the DMV if you have a car title in your name. We understand it might be difficult to work out the transfer process of your car title at the DMV alone.
At LoanMart, we can assist you to transfer ownership of your vehicle with the DMV.
LoanMart can help you go through the transfer process so that you can apply for title loans in Detroit using your car title in your name.
Are you wondering what other reasons there could be to go to the DMV? These are some common ones:
When your name is missing on your car title
If your car title is missing/lost
When your car title is destroyed
When buying a vehicle with someone else name on car title
Inheriting a vehicle
Paying off a loan
Receiving a vehicle as a gift
DMV requirements should not be a worry if you are contemplating to take car title loans in Lansing and many other cities. We believe that if you have financial problems, there is a way we can help you.  LoanMart can help you deal with any issue that may require you to contact the DMV.
What is the DMV?
DMV stands for the Department of Motor Vehicles.  Each state-level government agency has their own version of this agency in order to maintain records of vehicle ownership and drivers licenses. The DMV requirements when purchasing and maintaining ownership of a vehicle are different in each state.
Here are few DMV requirements in different states:
In California, the DMV requires that the car should meet a smog check. The owner of the vehicle is required to take appropriate documents to their local DMV office. There is a $15 vehicle title transfer fee associated with this process and state taxes.
In New Mexico, the DMV requires that you get an odometer disclosure from the seller or person whom you receive the vehicle from. You can also get the disclosure from a car inspector. Bring along proof of identity, residency and car insurance to your meeting at the DMV to receive the car title and registration.
In Arizona, the DMV requires you to complete a DMV title transfer. Visiting the office is necessary to finish the title and registration application form known as Form 96-0236. There is a $15 fee for registration.
For more information about the DMV of your state, you can log into the DMV's website.
We are committed to making sure you know how the car title process works in relation to ownership of your vehicle. The process of transferring your title can be done within a few minutes.
Here

 

A

re 

the

 

T

op 

4

 

Reasons

 

W

hy 

S

o 

M

any 

P

eople 

P

refer 

LoanMart

 

S

ervices:
LoanMart can help you get an updated registration card from DMV.
LoanMart can request your title from DMV on your behalf so you can avoid the hassle.
We can assist you with the process of acquiring a new or duplicate copy of your vehicle title.
LoanMart Car Title Loan Features
LoanMart has competent experts who are experienced in dealing with DMV issues before applying for a car title loan. They are committed to helping you get back on track in obtaining a car title loan.
LoanMart offers important information on how DMV works, and many of our consumers have benefited from our services.
LoanMart offers a variety of car title loans. We care about your financial future and goals.
We acquire the title so that consumers can use their vehicle as collateral to obtain a loan without any hurdles.
LoanMart is registered with the DMV and can handle title loans.
At LoanMart, our dedication is to make sure that all consumers make the decisions that are best for their lives and specific situations. To serve all LoanMart consumers, we take interest in answering any question concerning the DMV and car title loan.
Benefits of Choosing LoanMart
At LoanMart, we offer secured loans to our clients. If you have a monetary crisis, LoanMart title loans may be a good idea. At LoanMart, we offer a secured loan that may enable you to come out of your monetary crisis. We are known to have the best rates for auto title loans. LoanMart is the best choice when faced with cash dilemmas. We are in several states and are the largest title loan company on the West Coast of the U.S.
No matter how big or small your loan need is, we are here to help you fulfill your financial goals. Our loans have competitive rates, and we provide flexible payment options.
Apply Now
What are you still waiting for? Get started to apply and get a title loan that will help you pay off your unexpected bills. Our main mission at LoanMart is to help you get the money you desperately need1. It is as simple as that to apply. You will be required to provide a few documents to prove the vehicle's authenticity. These documents include:
A car title bearing your name
Proof of residence
Proof of the ability to cover payments'
Valid driver's license or state-issued photo ID
Once these documents have been approved, LoanMart will factor out how much you'll be able to receive and how much you'll pay over the course of your loan period.
The question whether you should go to the DMV or not depends on you. If you decide to seek DMV services, it is still a good idea but if you don't know how to go about it, don't hesitate to call us at 1-855-422-7412 for help.