Getting Quick Cash Near Kingman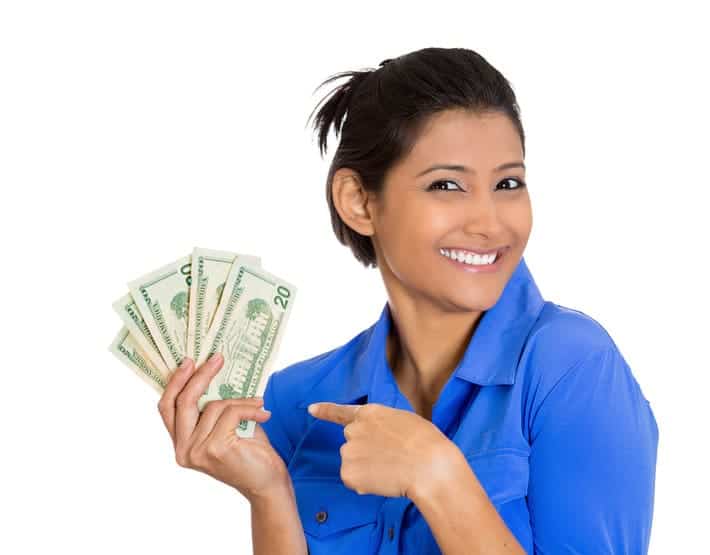 Every now and again almost everyone has some sort of emergency where they need cash right away. Not waiting weeks for things to process, but right now. There could be some kind of expense that pops up such as needing to travel somewhere right away, paying for a vital vehicle repair, or fixing severe damage to your house. There are endless reasons why, but whatever they might be you will need the money sooner rather than later. Fortunately, if you are in or near Kingman, LoanMart could be the solution to your problem1.
If you have the following documents, you could be approved for a car title loan from LoanMart1:
A government-issued photo ID like your driver's license or state ID
Proof of Income (like paycheck stubs, invoices, or bank account statements) showing your ability to repay the loan provided to you by LoanMart
Proof of residence (a piece of recent mail like a utility bill will work)
Several photos of the vehicle (take a few snaps of the front, back, and sides of the car, odometer reading, and the vehicle identification number)
LoanMart may be the answer for you when you're looking for fast and convenient funding1. Read on to learn about how LoanMart wants to help give you financial relief through a car title loan.
The Process is Quick, Easy, and Painless
Here at LoanMart we have shortened and streamlined our process for your convenience so that you do not have to waste your time. We want your experience with us to be simple and hassle-free. By going to our inquiry page, you could be done and back to doing what you like to do in five minutes or less.
All you have to do to begin the process applying for your car title loan and peace of mind is:
Send us your information online by filling out this form on your computer, tablet or smartphone;
Simply give us a call at 1-877-787-4923; or
Drop by a participating store near you. In less than one hour, we can let you know whether or not you are approved and the amount that we can lend to you.
From there we will need you to send the documents mentioned earlier so we can see what we might be able to do for you. You can do so by using any of the following methods:
Email them to us at lmdocs@loanmart.com;
Text them to 1-818-521-2470; or
Drop them off at a local participating store. Make use of our store locator in order to find the closest participating store.
You May be Approved and Have your Money Fast
When you apply for a car title loan with LoanMart, you will not sit around waiting for your paperwork to process. We wouldn't waste your time like that. You need your money and you need it right now to cover your unexpected expense. With LoanMart however, you could not only be approved for your much-needed car title loan1, but also have your money in hand in as little as one business day3.
If you are approved, you can receive your car title loan money through whichever convenient method you choose:
Electronically
With a check
Visiting one of the participating stores nearby
In some cases, going to a money center and picking up the borrowed funds through MoneyGram.
We Are all Over and Easy to Find
There are a plethora of convenient participating stores to choose from in areas surrounding Kingman. If you are having money woes that require your urgent attention, you can come on in to one of these participating stores that will be ready to help you to get the money you need1.
Repayment May be a Breeze
Do not sweat the idea of whether or not you will be able to keep your head above water just because you had to take out a car title loan to cover whatever crisis just happened. At LoanMart we want more than anything in the world to help you get back on your feet. We tailor all of our repayment plans for our customers in a way that fits into their budget and lifestyle with little to no stress. We want you to have a great experience with us, so we work with you to decide on what your monthly payment and interest rate will be and how long the repayment period on your car title loan will be.