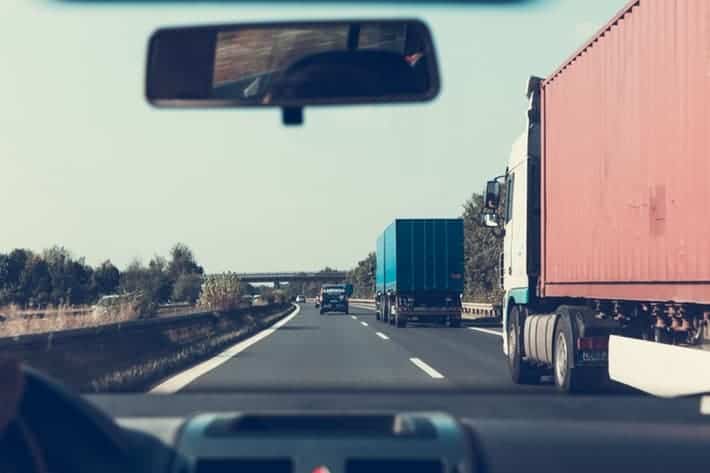 If you're a resident of Knoxville, Tennessee, and you've been wondering how an auto title loan works financially, ChoiceCash Title Loans has the answers you've been looking for.
What is a ChoiceCash Title Loan in Tennessee?
A ChoiceCash Title Loan, serviced by LoanMart is simply a secured title loan that uses your car title as collateral in exchange for quick emergency funds. Due to the numerous benefits borrowers receive, such as competitive rates, convenience, and high approval rates, many residents of Tennessee turn to ChoiceCash Title Loans for emergency cash.
A car title loan can be an ideal funding solution when facing financial hardship, and you need something fast and easy to work with. In order to obtain an auto title loan in Knoxville, Tennessee, the best way to apply can be through the ChoiceCash Title Loan website which can take no more than 5 minutes1. ChoiceCash Title Loans provides you with more flexible payment options online, as well as faster service than a traditional bank loan.
How Can I Qualify for a ChoiceCash Title Loan in Knoxville, Tennessee?
Securing a ChoiceCash Title Loan using collateral means your credit is not the main qualifying factor for approval. Instead, the most important factors include the equity of your vehicle and your ability to repay the loan.
To qualify for a ChoiceCash Title Loan in Tennessee, you must meet certain criteria, such as:
Be 18 Years of Age or Older
Own a Vehicle in Your Name
Have a Steady Source of Income
If you own your own vehicle and have a steady source of income, you just might be able to qualify for a ChoiceCash Title Loan in Tennessee1.
When applying for a ChoiceCash Title Loan, you will need to complete a vehicle inspection. This inspection can be done online by answering a few questions and submitting a few pictures of your car. The loan agent must be able to verify the following:
Vehicle make, model, and style
Year of the car
Current mileage of the car
Current condition
By assessing these car details, a ChoiceCash Title Loan agent can accurately determine the best loan option for you1!
What Documents Do I Need to Secure a Title Loan in Knoxville, Tennessee?
Before getting approved for a title loan in Tennessee, you will need to submit a few documents in order for your information and identity to be verified. Potential borrowers need to electronically submit the following documents:
A Valid Government Issued Photo ID
Qualifying Car Title in Your Name
Proof of Residence
Proof of Income
References
With these documents on hand, ChoiceCash Title Loans can better determine your approval status as well as your potential title loan terms1! Applicants in Knoxville, Tennessee could even be approved within thirty minutes1. And the best part is that your loan terms are customized for you, meaning you don't get stuck with an unaffordable loan.
Why Choose ChoiceCash Car Title Loan in Knoxville, Tennessee?
A ChoiceCash Title Loan is one of the most flexible funding options available in Knoxville, Tennessee1. When you're in a financial bind and considering a car title loan, know that all of the exclusive benefits could be yours if you qualify!
Insanely Low Monthly Payments
With Choice Cash Title Loans, monthly payments start low and can get even lower as you pay off the loan2! By the time you make your final payment, you could be paying half of what your first payment was!
Borrow More Money in the Future
When you borrow a ChoiceCash Title Loan, and you discover you need more money to cover that unexpected bill or expense than you thought you needed, you can apply for more money! Even if you are in the midst of paying back a loan, you could apply for more funds! 
Longer Loan Terms
While it's common for title loan lenders in Knoxville to offer short repayment terms, ChoiceCash Title Loans offer borrowers up to three years to repay their loan3!
No Pre-Payment Penalties
If you decide to repay your loan early in order to avoid paying excess interest fees, most title loan lenders will charge you a high fee! But ChoiceCash Title Loans do no such thing! Pay as early as you want with no penalty fee.
Choose ChoiceCash Title Loans in Tennessee
Residents of Knoxville, Tennessee can expect numerous benefits and advantageous terms when approved for a ChoiceCash Title Loan.
Ready to get the cash you need fast? Apply online today for the funds you need in Tennessee!
If you decide that you would like to refinance your ChoiceCash Title Loan, your new loan can be funded with your lowered interest rate upon approval!1,2