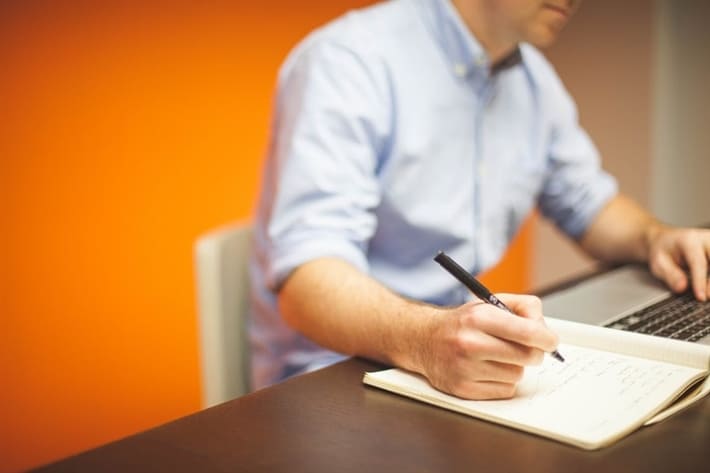 Can I Claim Unemployment If I'm a Contractor in California?
If you are gigging as a contract worker in California, you might be concerned about losing your job and having to file for unemployment. Contract workers include anyone filing a 1099 tax form, such as Uber, Lyft and delivery drivers, and traditionally this portion of the workforce has been ineligible for California unemployment benefits. However, the law has recently changed – but is it enough to cover what you need?
What is the Definition of an Employee in California?
Prior to 2020, in order to qualify for unemployment benefits in California, you had to be an employee of the company or individual (the "entity") you were working for. Being an employee gave you rights that were denied to contractors (such as minimum wage, overtime pay, sick and vacation time) but the definition of an employee was not clear cut.
By default, you're considered an employee if you're providing work in exchange for financial compensation. It's the responsibility of the hiring entity to prove you're a contractor.
The California Labor Code § 2750.3 provides the details, which boils down to the following three points, commonly known as the "ABC" test. In order to be classed as a contractor, the hiring entity must prove you meet all three criteria.
Autonomy – you must work free of direction and control from your employer
Business Dissimilarity – your work must be different from the usual business of your employer
Custom of the Worker – you could potentially be contracted by others for similar work
Uber and Lyft are two examples of companies who successfully demonstrated that their drivers were contractors, not employees, and therefore not eligible for the same benefits as traditional employees – including the ability to file for unemployment.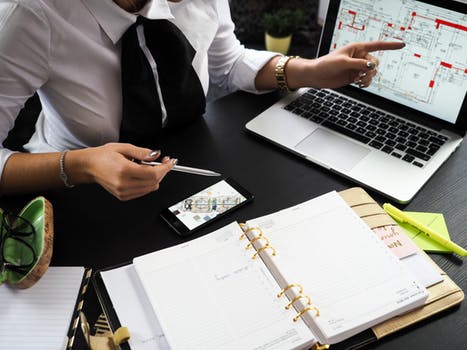 Can a Contractor File for Unemployment in California?
On March 25th 2020, the Coronavirus Aid, Relief, and Economic Security (CARES) Act was unanimously voted into law by the United States Senate. This act provided a total of two trillion dollars of financial aid to both small businesses and private individuals. For example, qualifying individuals could receive up to $1,200, either by direct deposit or by check.
More than that, it aided the self-employed through section 2102, the Pandemic Unemployment Assistance (PUA) program. Eligible claimants were defined as anyone who does not otherwise qualify for assistance under state or federal unemployment law, with the program guaranteeing a minimum of 50% of the weekly benefit that would normally be paid by the state.
Additionally, unemployed workers would also receive an extra $600 a week until the end of July.
How Much Unemployment Will I Get in California?
According to the state's labor and workforce site, you'd receive a minimum of $167 for each week between February 2nd and March 28th. Then, under the Pandemic Unemployment Assistance program you could qualify for a minimum of $167 a week, plus the additional $600 guaranteed under the program. This brings your minimum total to $767 a week.
It's also worth noting that after filing a claim, your initial payout would be the minimum $167 a week (plus the $600, if the affected week is after March 28th), but that amount could go up, depending upon your earnings. Any increase would also be backdated to the reported date of loss of earnings.
However, the $600 will only be paid until July 25th 2020, and the $167 is only guaranteed until December 26th, 2020. You would also still be required to pay income tax, at a minimum rate of 10% per payment, but you're not required to show proof that you're actively seeking work.
While this sounds promising, the reality has proven to be a little different as the system has buckled under the strain. Many claimants have reported problems in filing a claim, with some having difficulty in providing all the required documentation and information. And while the traditional waiting period has been waived, claimants have also reported waiting weeks and not hearing anything, with no payments forthcoming.
So what's the solution? What should you do if you're filing for unemployment but need money urgently?
What Should I Do If I Need More Money in California?
Unfortunately, the minimum payout of $767 is simply not enough for many Californians and seeking alternative forms of work may not be an option. With one in ten American workers now claiming unemployment and work in short supply, many have been left to wonder where they'll find the money to pay even the most essential bills.
Borrowing from friends and family may no longer be an option, as they may have suffered a similar loss of income themselves. Many payday lenders are now accepting unemployment benefits as income, but you can only borrow a maximum of $300 in California. You'll also need to pay it within a short period of time and could be charged up to $45 in fees.
That might not sound like much, but it gives a payday loan an average APR interest rate of 372%. If you only need a small amount of money, can repay it quickly and are comfortable with the fee, this might be an option, but what if you need greater flexibility?

Consider an Auto Title Loan, Serviced by LoanMart
Fortunately, there's another solution that can potentially give you thousands of dollars within 24 hours and allows you years to repay the money1. An auto title loan serviced by LoanMart may allow you to tap into the equity in your vehicle and quickly borrow the cash you need. Here's how it works:
The loan is based upon the equity of your car and your ability to pay the loan1
A lien is applied to your vehicle's title by the lender
Once repaid, the lien is removed
The good news is that you can keep driving your car as you repay the loan – and there are no prepayment penalties, so if you're able to pay off the loan early, you're free to do so without any additional charge.
What Documentation is Required for an Auto Title Loan serviced by LoanMart?
Unlike many traditional lenders, which could take days or even weeks to get you your money, the lender doesn't require a long list of documents to be submitted. The lender will generally request the following:
Proof of income – bank statements, payment receipts or government award letters
Proof of residence – mail showing your name and physical address
References – can be business or personal
Vehicle photos – all four sides, plus the odometer and VIN
Vehicle Title – you must be listed as the owner of the vehicle
Photo ID – a government issued ID, such as a driver's license or passport
If you have these documents available, they can be submitted in minutes via email, an online submission form or even SMS text message. There's also the added convenience (and safety) of using your vehicle photos to assess the physical condition of your vehicle, eliminating the need to drive to a location for the evaluation.
How Can I Prove My Income If I'm Self Employed in California?
Here's some good news for you; the lender may be very flexible when it comes to the income requirements for the loan. For example, you could be working part-time or receiving social security benefits and still be eligible for the loan1. You only need to show that you're receiving regular income in order to potentially qualify.
Similarly, many traditional lenders won't consider you if your credit doesn't meet the minimum requirements for their loans, but title loans serviced by LoanMart work differently. Since your vehicle is being used as collateral, your credit score may not automatically disqualify you during the application process1. So, if you have been using your credit cards to help pay the bills, you may not need to worry about this negatively impacting your chances.
Once you're approved, your loan specialist will email you an electronic copy of the contract to sign and then it only remains for you to receive your money. You can choose to receive your approved money through one of three ways:
Cash – via any number of convenient MoneyGram locations
Direct deposit – have your money transferred directly into your bank account
Overnight check – next day delivery of your funds via check
Most loans are completed within 24 hours, but depending on when you sign your contract, you could even receive your funds the same day1.
How Can I Apply for an Auto Title Loan serviced by LoanMart in California?
Applying for an auto title loan serviced by LoanMart couldn't be easier. Simply call 855-419-5077 toll-free or go to https://www.800loanmart.com/ to find out in minutes if the vehicle is pre-qualified. A loan specialist will walk you through the next steps and you could have access to your money in 24 hours or less1 – without needing to leave your home. Go to https://www.800loanmart.com/ or call 855-419-5077 toll-free to get started now.