Can I Get an Online Loan in Kentucky?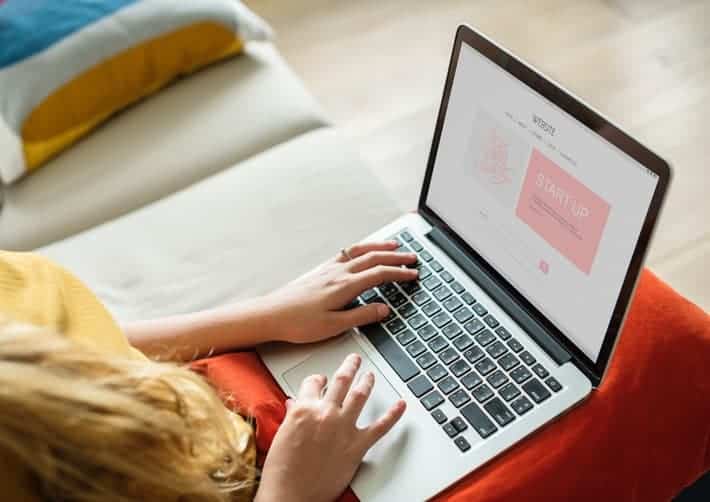 Doing things online can definitely make things easier and more convenient. Nowadays, even with finances, many people look for online options to save both time and effort.
In most cases, lending is no different. As demand for a completely online product grows, more and more lenders are making the switch to online service.
When looking for a loan in Kentucky, a resident of the state may be wondering what their online funding options are. Here is more information on online loans in Kentucky, along with details on title loans serviced by LoanMart, a unique kind of title loan funding.
What Does a Person Need to Get Started with an Online Loan in Kentucky?
In order to get started with an online loan in Kentucky, a person doesn't generally need much.
Here are a few items and documents a person will need to apply for most online loans:
Documents Proving identity—A form of valid government-issued photo ID will be required to verify your identity. You could use a driver's license, state ID, or valid passport.
Documents Proving Income—You could use bank statements, pay stubs, letters of income, etc.
Information/Documents Related to an Asset if Any—Documents proving authenticity and ownership, for example, a car title in your name.
Information Related to Banking —Some lenders may ask for bank information in order to make funding available through an automatic transfer. For this, you will need to know your account and routing numbers.
Information Related to Credit History—Depending on the loan, a lender may need permission to run a credit check.
What Will the Online Lending Process Look Like in Kentucky?
Once a person has all of these documents handy, they can then begin inquiring with different online lenders in Kentucky.
There are all kinds of lenders out there, and before seeking one out it may be helpful to have a rough idea of what kind of loan you are looking for.
From here, you can then start the process of inquiring with different lenders.
Once you begin the inquiry process, some lenders may let you know about eligibility instantly, or contact you asking for more information. This is the point of the process where lenders will generally ask for the documents listed above.
If you are approved, a lender will then give you details on repayment and a loan agreement to sign. Some lenders may even be able to transfer the money straight to a bank account the same day!
What Kinds of Loans Are Available for Online Funding in Kentucky?
There are the kinds of online loans that are available to inquire about for residents of Kentucky:
Personal Loans—One of the most common types of lending, a personal loan can be used for a variety of expenses because the loan amounts vary. Personal loans can be secured or unsecured, depending on the credit and financial history of the applicant.
Title Loans—Title loans are secured using the borrower's vehicle title as collateral. Title loans make funding both fast and easy. Loan repayment terms can be quite long, allowing for flexibility with terms.
Credit Cards—Another extremely common type of loan, credit cards can come with all kinds of terms, interest rates, limits, and even perks.
Mortgages—Mortgages are used when purchasing a home. These may require a longer process than other loans out there simply due because of the high loan values.
Home Equity Loans—Home equity loans are secured with the borrower's home as collateral.
Payday Loans—Payday loans are secured using the borrower's paycheck. Repayment is typically expected by the borrower's next payday.
Business Loans—These types of loans are used to help a business take off or grow. These loans can also help with general maintenance.
Student Loans—Student loans can generally only be used towards school related expenses.
Title Loans Serviced by LoanMart—Title loans serviced by LoanMart are a unique kind of title loan funding made to be flexible and convenient.
Why Consider a Title Loan for Online Funding in Kentucky?
Title loans serviced by LoanMart not only offers a completely online funding experience, but they could also come with all kinds of different perks.
Here are a few of those perks for eligible residents of Kentucky:
Competitive Interest Rates
Exceptional Customer Service
Low Payments
Honesty and Transparency Throughout
Years for Repayment
Credit is Not a Huge Factor For Eligibility1
Flexibility Throughout the Process
Getting the title loan process started is simple. All you have to do is go online and fill out a short inquiry form. Once that is done, a loan agent will get in contact with you and discuss your pre-approval status. If approved for a title loan serviced by LoanMart, funding could be made available the same business day1!
When looking for an online loan in Kentucky, it may be great to know that there are several options to choose from. When looking for a loan, it is important to figure out what kind of loan you are looking for, along with what documents lenders in Kentucky will ask for.
One place to start when looking for online funding in Kentucky is with title loans serviced by LoanMart1.