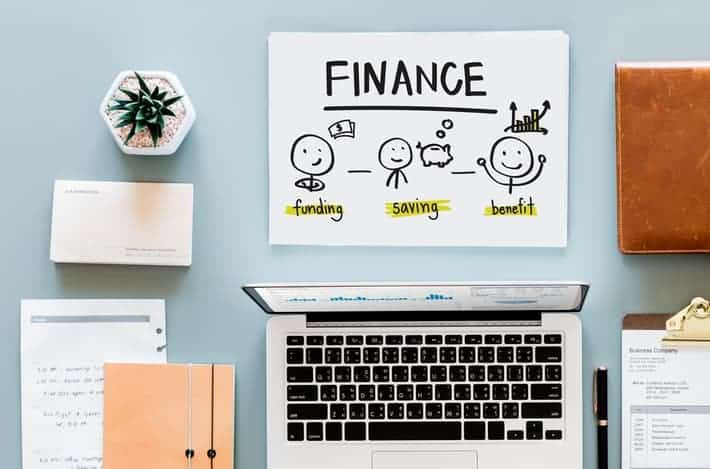 Can I Get an Online Loan in Oklahoma?
Convenience is becoming the single most important word in contemporary society. With all these new delivery apps, people from all over the world can get groceries, snacks, and take out delivered directly to their home with minimum effort. People have become accustomed to convenience, and that hassle-free ease should extend to every aspect of their life.
If you are in the middle of a tough financial time in the state of Oklahoma, you might be looking into acquiring some helpful funding to improve your situation. For convenience sake, you may be wondering if it's possible to get an online loan in Oklahoma. You may have thought it wasn't possible to apply for a loan online, but there are great options for people that don't want to leave the comfort of their home!
What Loans Can You Get Online in Oklahoma?
Most loans, such as traditional ones, require that you visit the financial institution in person, like a bank or credit union. And while other loan options may allow you to do part of the inquiry process online, they still require non-online activities that could be very inconvenient for you. However, title loans serviced by LoanMart have a process that can be completed entirely online.
Auto title loans are a special kind of secured loan that uses the equity in the borrower's vehicle as collateral for the amount lent. Loans that are set up against some form of collateral are typically a lot more accessible to individuals with less than perfect credit who might have a harder time qualifying for other types of loans.
An All Online Process for Car Title Loans in Oklahoma
Title loans serviced by LoanMart have one of the easiest loan approval processes to better help people who need emergency funds in a jiffy1. This makes it easier than ever to apply for a loan.
All you need to do is follow these three simple steps:
First Step – The Inquiry Form
The first thing you do is fill out the simple online form on the title loan website. It's a relatively short application that should only take you a few minutes to fill out1. You will be asked to provide some basic information about who you are, what model car you have, and what your current finances look like.
Second Step – Submitting Documents
Title loans serviced by LoanMart will reach out to you once a loan agent has reviewed your online inquiry form. Then, the loan agent will request a few documents so that you can move onto the next steps of the process. All the documents can be sent online by either scanning them or taking pictures and then emailing the files. See what documents are required in the next section.
Third Step – Get Approved for Funding
Finally, you will be notified of your approval status by title loans serviced by LoanMart. Once you've been approved for a car title loan, you could get your money as fast as the very next business day without further delay1! Choose to receive your money through direct deposit, a mailed check, or in person at a local MoneyGram in Oklahoma.
Submitting Documents Online for a Title Loan
With title loans serviced by LoanMart, you don't have to bring in the documents in person.
All you must do is scan them or take pictures with your phone and email the files. And instead of having to bring your car in for an in-person inspection, all you need to do is take pictures of your car and send those in!
Here are all the required documents:
A government-issued ID like a driver's license, passport, or state ID.
Qualifying title to your car in your name.
Proof of residence like a utility bill, bank statement, mortgage statement, lease agreement, or a voter registration card.
Proof of income like some recent pay stubs, pension statements, Social Security account statements, retirement account statements, or tax records.
Photos of your vehicle (from all angles) to verify the make, model, year, and condition.
References (personal or professional)
Why Choose Online Loans for Funding in Oklahoma?
Title loans serviced by LoanMart offer awesome benefits to customers. There are numerous great reasons to choose title loans serviced by LoanMart for your online loan needs, such as:
Affordable Payments
Competitive Interest Rates
Years for Repayment
Incredibly Quick Funding1
Convenient All Online Process
Fill out the online inquiry form and get funded with a title loan serviced by LoanMart today1!